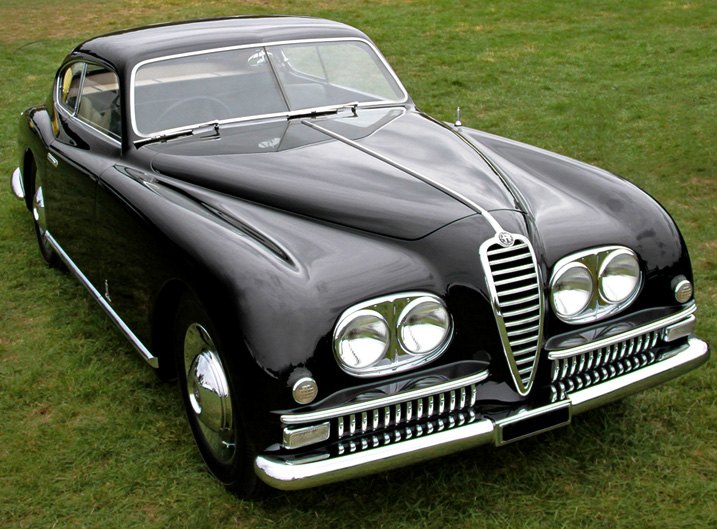 Throughout the history of the automobile, metal bumpers with chrome-plated finish have been used as much for visual expression as they have for function. Go to any classic car show, and you're bound to hear at least one conversation covering the subject of how chrome bumpers are closely tied to "the good old days", with any given style representing the beginning or end of any individual's golden era of choice.
In this article, we'll take a brief look at the history of chrome bumpers, how government regulations affected designs, and why chrome bumpers ultimately faded away. We'll also touch on replacement chrome bumpers we offer in the Front Bumpers and Rear Bumpers sections of our website.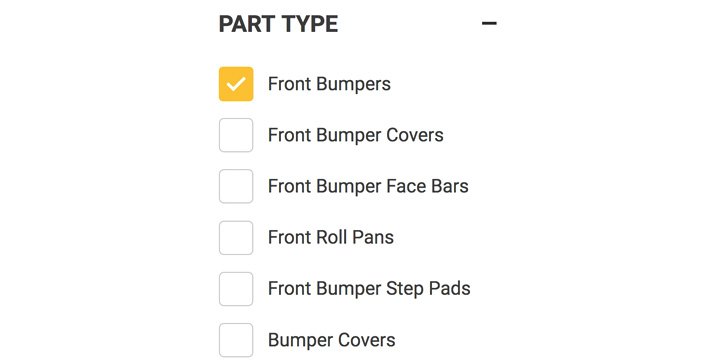 History

Czechoslovakian automaker Nesselsdorfer Wagenbau-Fabriksgesellschaft was the first to fit an automobile with bumpers in 1897, but they reportedly fell off the vehicle after only a short distance. Several years later, British engineer Frederick Simms began testing fully functional, impact-absorbing bumpers in 1901, and was granted a patent for them in 1905. For the next several decades, bumpers would make spotty appearances before seeing widespread application on Ford Model As introduced in 1927.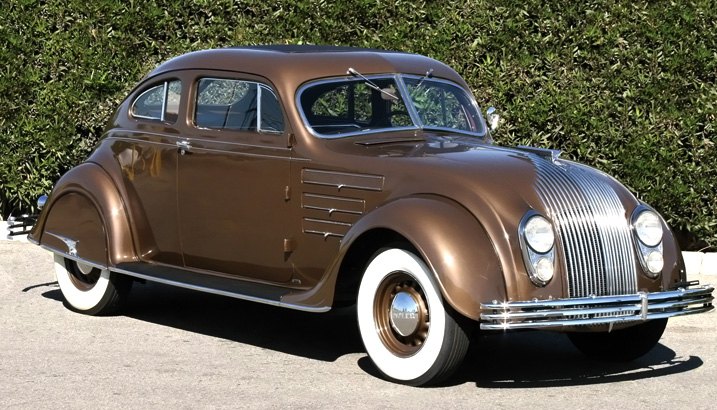 After that defining point in time, chrome finish went hand-in-hand with metal bumpers on virtually every automobile - from the first "aero" cars in the 1930s to the finned sharks of the 1950s to powerful muscle cars of the 1960s. Even though traditional chrome bumpers made their last stand on American cars in the early 1990s, they live on today on many trucks.

The purpose of any automobile bumper is to absorb low-speed impacts and protect the rest of the vehicle's body from damage. Until the early 1940s, bumpers were basically steel bars bolted onto a vehicle's front and rear - with relatively large gaps between them and the body. These bumpers were relatively featureless, straight pieces of metal that occasionally featured a small degree of curvature.

After World War II, designers began to see chrome bumpers as a way to enhance overall vehicle styling, creating them with shapes and contours that served as a continuation of the body in free-flowing fashion that hadn't been done before. From the 1950s through the early 1970s, chrome bumpers went from mild to wild, then back to mild again before government regulations affected their function and form.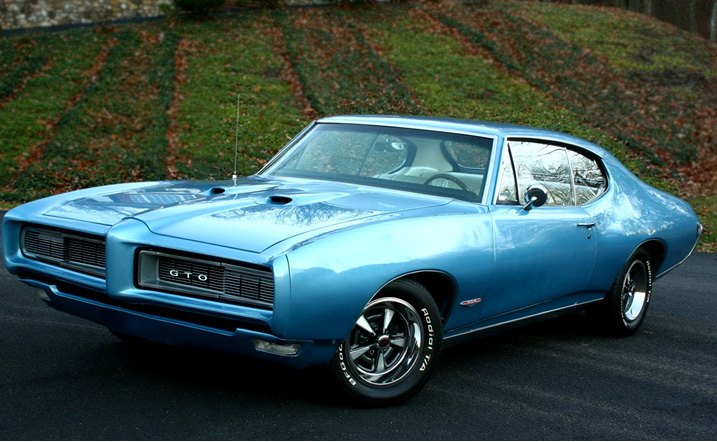 History Of U.S. Federal Bumper Regulations
Until the 1973 model year, there were no standards governing how much protection bumpers provided. Form over function often ruled in design studios, leaving consumers with expensive repairs after stylish bumper pieces provided little damage protection. The United States Federal Motor Vehicle Safety Standard No. 215 mandated that 1973 model year bumpers must be strong enough to prevent headlights, tail lights, fuel system components, and other safety items from damage after a 5 mile-per-hour frontal impact and 2.5 mile-per-hour rear impacts.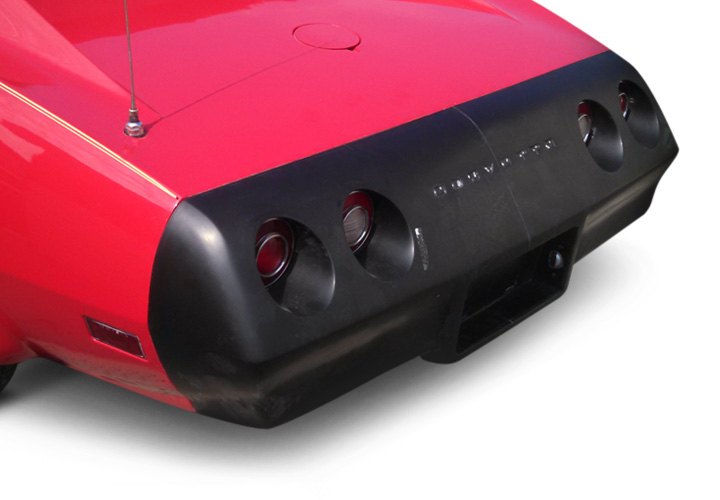 For the 1974 model year, front and rear bumpers were required to protect lights, engine, and safety systems from 5 mph impacts tests that were now performed at an angle. Regulations were upped further on 1979 models, stating that all body panels must be protected from any damage in 5 mph tests instead of just lights.
Finally, the toughest standards were put into place during 1980-82 model years, which limited damage the bumpers themselves were allowed to sustain. A new requirement stating all bumpers must be mounted between 16 and 20 inches above the ground was added as well. For the 1983 model year, requirements were dropped back to 2.5 mph on front and rear straightforward barrier tests and 3 mph on corner impact tests. Bumpers and attachments could again be damaged as long as body panels and lights were unaffected.
Regulations Affected Bumper Design Trends
Once bumpers were required to withstand harder impacts and from an angle in 1974, steel bumpers were made larger and sturdier to accomplish this. Energy absorption requirements usually forced engineers to mount them further away from the vehicle to provide clearance for larger mounts and shock absorbers. Compare virtually any 1972, 1973, and 1974 car models sold in the U.S., and you'll see a noticeable change in bumper designs during that time. As the 1970s progressed, new vehicle designs used filler panels that more successfully disguised how far bumpers protruded.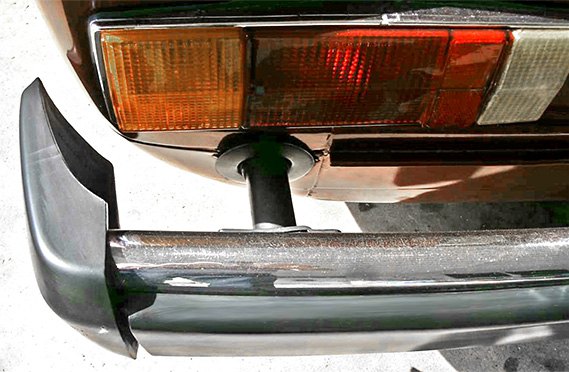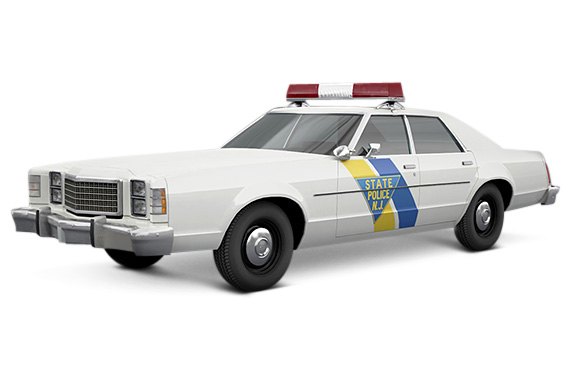 It was during this time that automakers also began experimenting with plastic covers that partially or completely covered the more massive metal bumper structures. Beginning with the 1973 Chevrolet Corvette, they saw increased use on late-1970s Porsches, Camaros, Firebirds, BMWs, and more.

The beginning of the end for chrome bumpers came after the two oil crises of 1973 and 1979 dictated better fuel economy through lighter weight and improved aerodynamics. Wraparound bumper covers that have become the norm today were first introduced as a design feature on the new-for-1980 Mercedes S-class. Because a smaller amount of metal was required underneath, plastic bumper covers saved weight. They were quickly imitated, and plastic end caps that had been used up until then were slowly phased out by other manufacturers. The 1983 Honda Prelude was next to use wraparound bumper covers, and by the end of the 1980s they had eclipsed plastic end caps as the predominant style.

Traditional steel-and-chrome exposed bumpers saw continued use through the 1980s on American vehicles nearing the end of their design cycles. After 1991 Ford LTDs, 1992 Cadillac Fleetwood Broughams, and 1995 Rolls Royce Corniches went out of production, the only vehicles for sale on the U.S. market with traditional chromed steel bumpers were pickups and sport utility vehicles.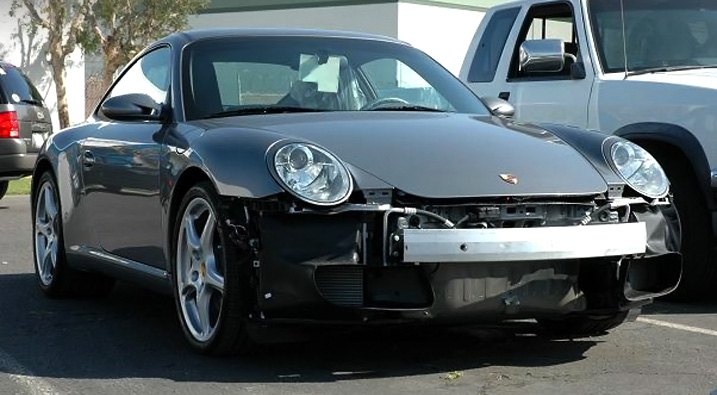 Behind plastic bumper covers on most modern vehicles is a smaller, lighter bumper bar made of steel or aluminum. Between the bumper cover and reinforcement beam, additional impact-absorbing materials such as Styrofoam or plastic honeycomb mesh are installed.
Replacement Bumpers Are A Great Value, With Showroom-New Looks
Take a look at the choices we offer in the way of replacement chrome bumpers. You will agree that you needn't put up with damaged, corroded, or faded chrome bumpers any longer. Why struggle with straightening, de-rusting, and re-chroming your old bumper? Replacement chrome bumpers are worth every penny when it comes to restoring a showroom look, and are a much better choices than used ones - which are never free of issues.
If you're looking for new bumpers for your classic car, we've got a great selection of front and rear ones from Goodmark, OER-brand chrome front bumpers and rear bumpers, and Sherman front and rear bumpers. Owners of mid-size GM performance cars from 1965-87 will find quality front / rear bumpers from OPGI. They've even got black steel bumpers that replicate the factory finish on Buick Grand Nationals!
And if you've got a 1963-71 Mercedes SL, URO Parts offers replacement front and rear chrome bumpers that match the grace and quality of original equipment.
Got a pickup truck or SUV? We've got Replace front / rear bumpers, and K Metal front / rear bumpers for a number of 4x4 models from the early 1980s through today. Jeep owners should check out Omix-Ada front & rear offerings as well as Crown front / rear bumpers.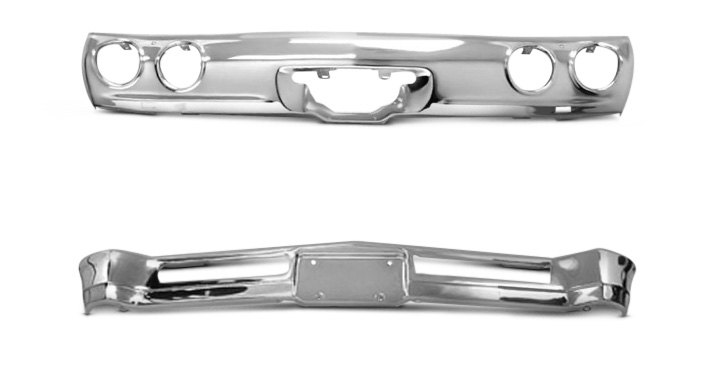 Depending on vehicle application, you may be offered a choice of chrome finish or paintable primer.

We hope you've enjoyed this brief review of automotive bumper history. If you are lucky enough to own one of these gorgeous chrome-laden classics, then we fully understand the pride you take in maintaining that showroom shine. Don't let an unsightly bumper detract from an otherwise-spotless presentation. Scan our replacement bumper listings, and you will be certain to find the right product for your ride!
May 20, 2016