Tire Pressure Monitoring System sensors (TPMS sensors) have been around since the 1980s, but only became a legal requirement on vehicles sold in the United States since the 2008 model year. They're an integrated part of tire valve stems, with built-in batteries and sensors that sit on the inner edge of the wheel concealed within the tire.
Whenever the ignition system is switched on, they respond to a cue from the vehicle and transmit an actual air pressure reading from inside each tire. Should any of those pressures drop more than 25% below a pre-determined level, a warning light is illuminated. Many late-model vehicles go a step further and show psi readings for all 4 tires in real time.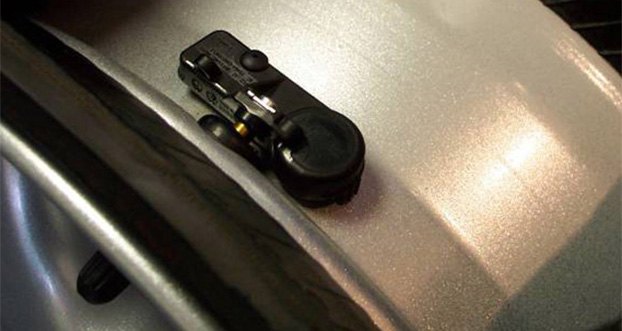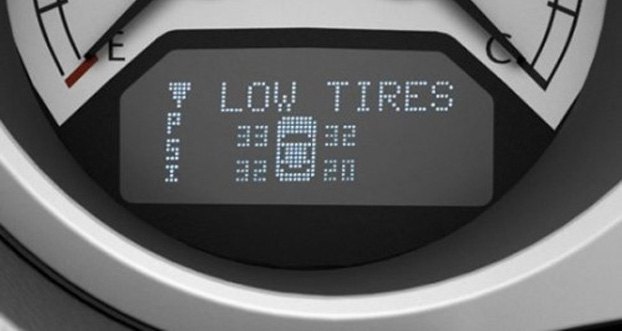 At CARiD, we feel strongly that if you have a vehicle already equipped with a TPMS system, it is a best practice to fit sensors on all the rims you plan to use. With all the dazzling custom rims available, we understand how difficult it is to stick to just one set of wheels. That's why we've got a great selection of sensors that will fit any rims. And if your vehicle wasn't originally equipped with TPMS, we even have a kit that includes sensors and a portable digital monitor.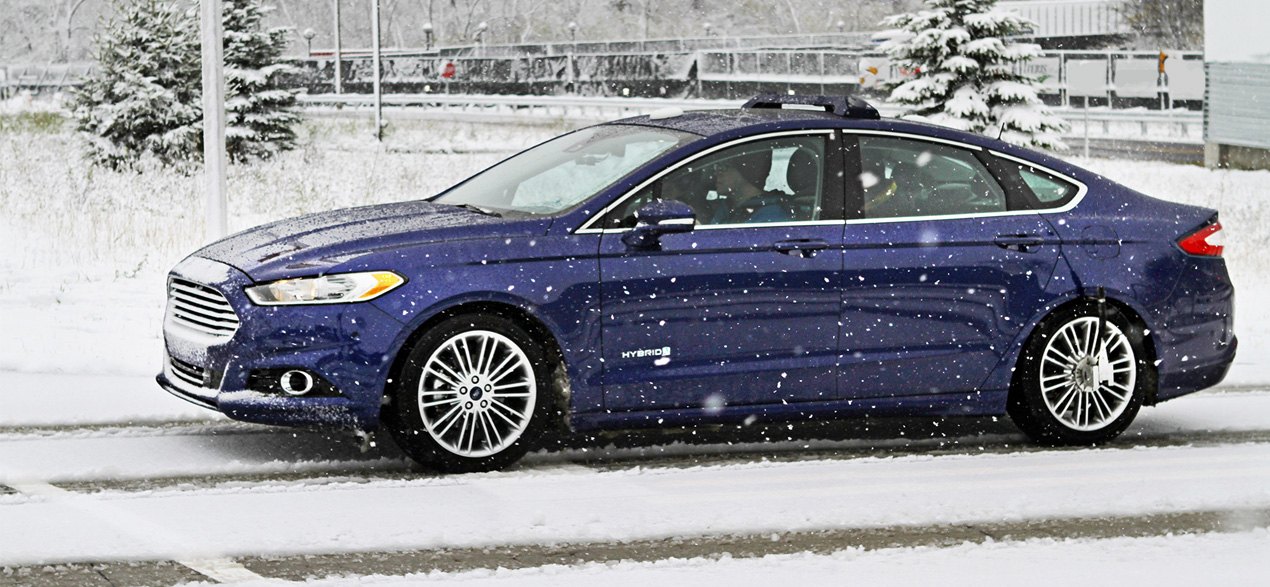 To illustrate our point, let's consider some examples of how having a different set of TPMS sensors fitted on each set of rims really can make your life easier. For starters, there are wheel swaps you can generally plan for because you know they're coming. As winter approaches, changing from rims with summer tires to ones with winter tires is made easy, because all that's needed to synch up a different set of TPMS sensors is a few presses of a dash button.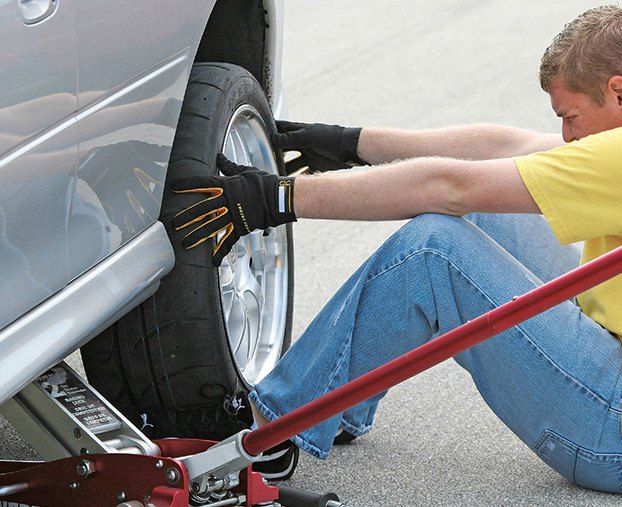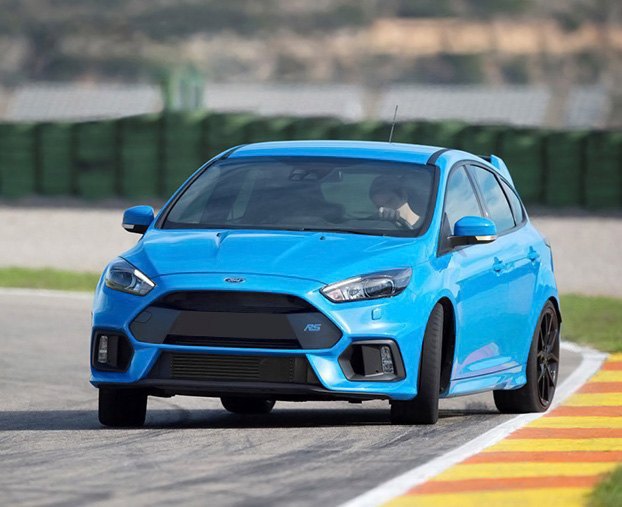 If you take your car to the track, having tire pressure sensors already in place on any wheels you switch to for racing gives you a huge advantage - because knowing what tire pressures are at all times can really make a difference. For example, you'll be able to fully experiment with a new set of tires during trial runs to see if they handle best in a 30-34 psi range, or a 35-39 psi range. Once you get a general feel, you can fine tune pressures to suit your needs accurately and easily.
Since tire pressures increase as rubber heats up, you can also keep an eye on things during the course of the race. Compared to "cold" tires, pressures generally rise about 2-4 psi during everyday street driving and 6-10 psi during racing. If there's a drop in pressure for any reason, you'll be alerted to that fact before tire damage occurs and you're facing a loss of control at high speed.
Maybe you've got a 4x4 you've outfitted with big, knobby-treaded tires for off-roading. Because driving on trails or on the beach is best done with tires that are slightly under-inflated, fitting a set of TPMS sensors into your off-road wheels lets you keep an eye on pressures to make sure they don't drop too low. Should you decide to swap back to your factory rims for a long highway trip, the original TPMS sensors will still be in place and functional.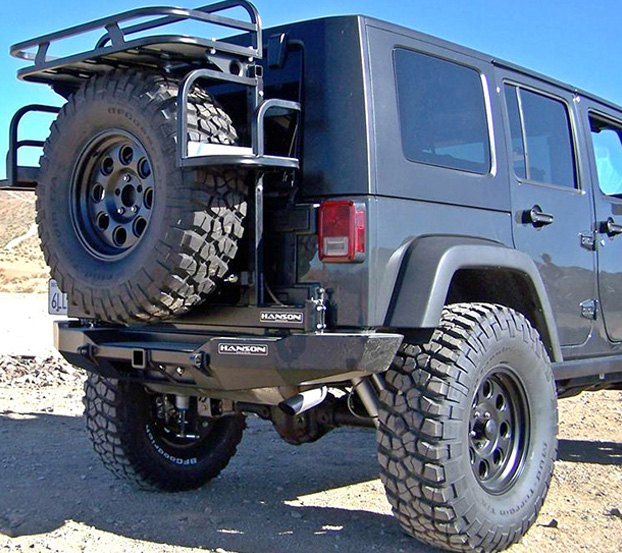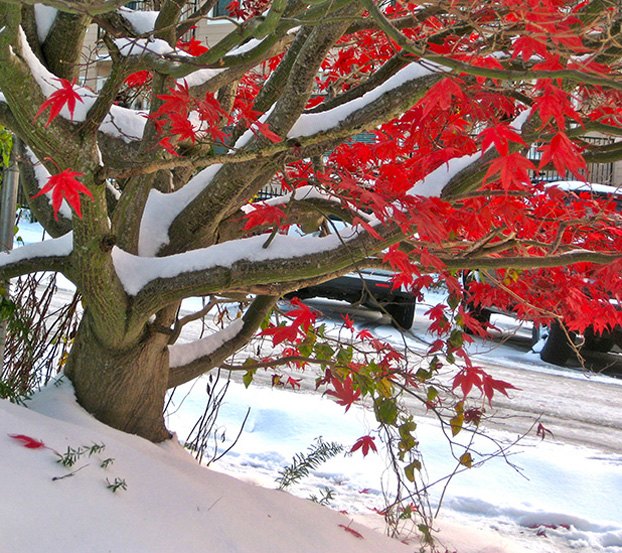 There are also times when you'll need to switch between sets of tires without much notice, and do so quickly because time is of the essence. If you're old enough to have a driver's license, you're old enough to know snowfall can come early without warning (sometimes when leaves are still on the trees). On days like that, rims with snow tires need to be swapped on to your vehicle quickly so you can get to where you need to go. If a set of TPMS sensors is already fitted to these rims, they'll be functional instantly. Let's face it, once you mount winter rims on your vehicle, taking them off again to dismount tires and install TPMS sensors will cost you money AND time.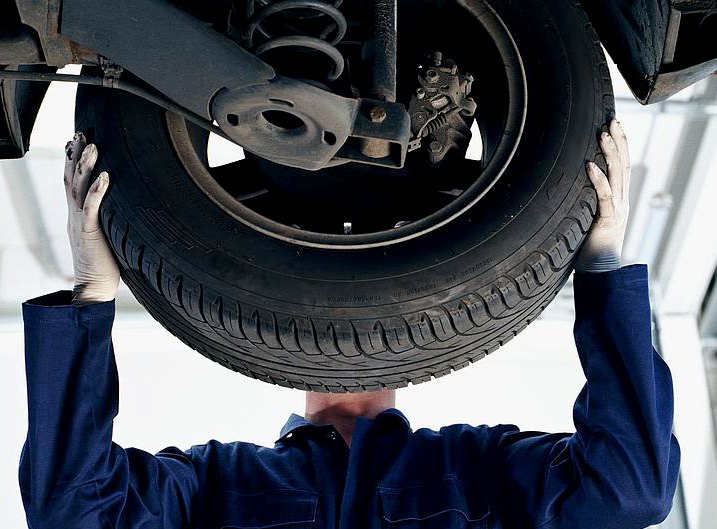 If you're busy and on-the-go, will you really have the time to go to a shop so they can dismount tires, install the sensors, remount tires, then re-balance them? You might find yourself putting up with erroneous low pressure warning lights all winter just because it's less of a "hassle". However, seeing (and hearing) warnings regarding your tire pressure will become annoying. And you won't even know if you have a real air pressure issue. Considering wintertime potholes pose the biggest threat to tires (especially low-profile ones), is ignorance a risk you want to take?
You may get a flat tire and need to swap on a spare. If you've got an all-wheel-drive (AWD) vehicle with full-time 4wd, you may prefer to swap on all 4 wheels from your other set of rims instead - assuming those 4 tires are evenly worn. When both sets of rims are equipped with TPMS sensors, you never have to go without.

Why do this? Putting one brand new spare tire on when the other 3 tires have significant treadwear can cause strain and failure of your AWD center clutch pack. A new tire without any wear has a larger outer circumference, so it will not rotate as fast as others on the vehicle. AWD clutch packs are designed to handle normal amounts of slippage, but when wheels are rotating at different speeds constantly, expensive trouble isn't far behind.

If the day comes when you decide to sell a set of rims already equipped with TPMS sensors, that's a selling point you can advertise prominently. After all, wouldn't you pay more for such an advantage?
TPMS Sensors We Offer

If your vehicle is already equipped with a TMPS system, take a look at vehicle-specific sensor kits we offer from Denso, Standard, Crown, Oro-Tek, Auto 7, Omix-Ada, and Dorman. Once installed, any of these will automatically program to the vehicle once a signal is transmitted from your car or truck's on-board TPMS monitor. If you've got an older vehicle that was built without a TPMS system, the Omega R&D Excalibur Tire Pressure Monitoring System is a universal-fit kit with sensors that mount on the outside of your valve stems, a receiver, and a digital display that gives you pressure readings for all 4 tires in real time.

For a more in-depth look at TPMS sensors, we invite you to read related articles we have about their history and benefits. You'll find having TPMS sensors on all your extra wheels and tires is a true blessing, and you'll never be without the important information you need. That's the sign of a true auto enthusiast!
November 29, 2016