If you're shopping for a new custom grille to add visual impact to the front of your car or truck, you'll see the installation methods described using such terms as "replacement", "insert", and "overlay". In this article, we'll discuss what makes each of these methods different from each other. Whenever possible, we recommend reading a manufacturer's installation instructions that may be available online before making a purchase. That way, you can make an informed decision regarding your ability to install the grille yourself or not. You'll also get a sense of what tools and equipment you might need. We invite you to browse through our selection of hand tools, power tools, and other automotive tools should you find yourself in need of any of these labor-saving devices.
Easiest: Overlay Grilles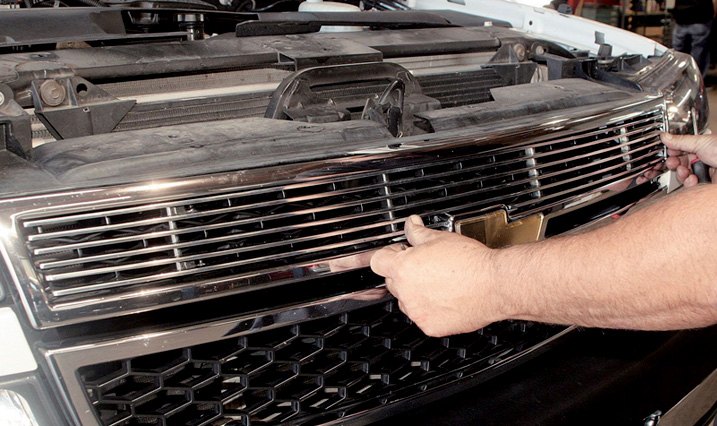 As the name implies, an overlay grille installs over your existing grille. Overlays are sometimes also known as "bolt-overs". Although each manufacturer has their own specific attachment methods, overlay grilles are generally secured in place with hidden clamps and bolts. Because they usually don't require drilling, cutting, or removal of the original grille, overlay grilles are the easiest and least time-consuming style to install - plus they can often best value when it comes to purchase price. The downside to overlays is that the original factory grille may still be visible behind the new grille. However, should you change your mind and decide on a different style of grille, overlays can be removed quickly and easily.
Two examples of overlay grilles we offer are the Street Scenes Billet Grille, and the APG Tubular Grille.
Moderately Easy: Replacement Grilles
A replacement grille completely replaces your OEM one - border shell and all. Typically, installation will be moderately easy because unbolting the old grille from the vehicle and bolting on the replacement one is all that's required. There won't be any cutting, but you may need to remove some upper or lower shrouds for access. In some cases, the bumper cover or front fascia may need to be removed. Once you're finished, a replacement grille looks like an integral styling feature rather than an add-on.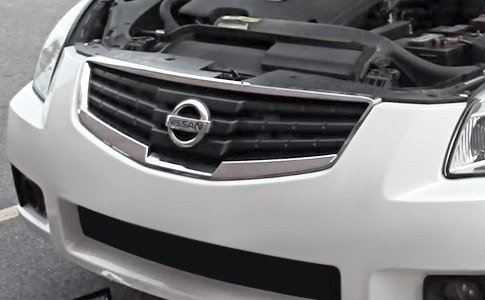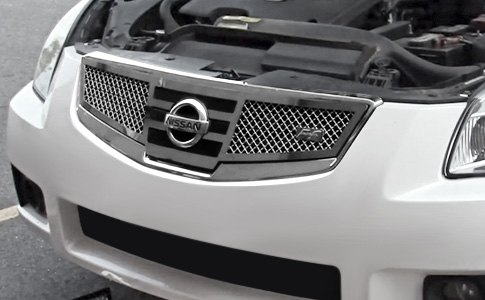 Most Involved: Insert Grilles
An insert grille replaces the center part of your existing grille only, and reuses the outer shell, or perimeter piece. Installation of an insert grille is the most involved because, unlike a replacement or overlay grille, it requires both removal of the OEM grille, plus cutting away part of this grille before the new insert can be installed. Tools needed will include some hand-held or power saw to perform the cutting operation. Familiarity with this kind of cutting is best, as basic safety precautions should be taken. And there's no going back to your OEM grille once you've cut things.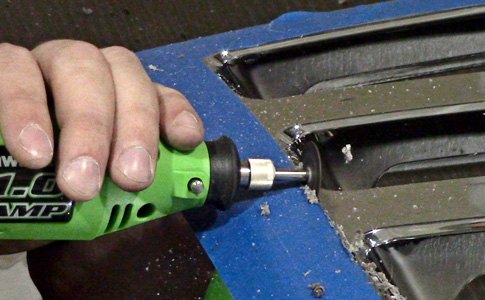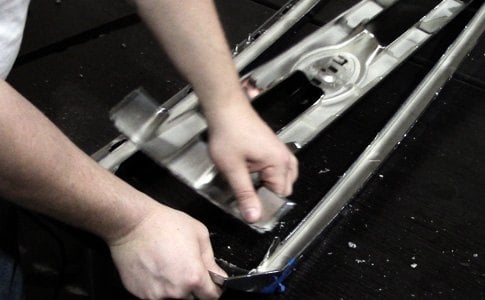 Depending on vehicle design, removal of the front bumper cover may be required to remove your factory grille. Although installation of insert grilles is more time-consuming and difficult, the upside is that the end result looks more factory-quality and more pleasing to the discriminating eye. Fit tends to be best because you are refitting the original shell. Several examples of insert grilles we offer are the Lund 1-piece aluminum Framed Perimeter Billet Grille, and the T-Rex Torch Series Black Mesh Grille with LED Lights.
Additional Helpful Info When Selecting Your Grille

Once make, model, and year have been entered, you'll see a short description of the products specific to your vehicle. Often there will be a Product Options box for you to click, which will provide further choices. Here you may see any applicable "Notes" and "Fitment Notes" for the exact product you're buying. The photo above, for example, illustrates how a potential buyer is notified of several things. First, the custom grilles are sold as a 2-piece "Main and Bumper Grille Kit". Also, their Cadillac CTS will require removal of the front fascia, or bumper cover, to install this particular grille. Additionally, the Fitment Note states that this product will not fit a particular vehicle submodel. Even if not stated, in most cases, no emblem is included, and the original one is reused if so desired by the customer.

In many of the grille listings you'll also see a difficulty rating for the installation: "Easy" (average mechanical skills & tools are required), "Moderate" (requires some specialized mechanical skills and/or specialized tools), "Difficult" (requires specialized tools and cutting of the product), and "Professional" (installation is only recommended by an automotive professional experienced with this product). Many grille overlays or replacements rate as Easy, and typically go no higher than Difficult.
Be aware that for upper and lower grilles, whether offered separately or as a kit, the install method and the difficulty rating may be different for each piece.
Grille Emblems

Some of the more customized grilles we sell are designed as complete style revamps for the front of your vehicle and, as such, are not equipped for re-installation of OEM grille emblems. However, many grilles available on our site are equipped with mounting points that allow you to re-use existing factory emblems if you so choose. At such a point, you may realize that your OE grille emblem has become weather-worn and riddled with chips from stones and other road debris. That's why we offer a variety of replacement grille emblems, model badges, and non-automotive custom badges in a dedicated grille emblem section of our website. They'll serve as perfect matching upgrades to a new grille; some do their best to replicate the OE look, while others do their best to add that much more bling to your new front-end appearance. Our selection is definitely worth a look!
To help guide you through the selection of grille products you may need, we have set up the Custom Grilles section of our website to provide all the choices that will fit your specific make, model, and year. Your satisfaction is extremely important to us, so if you still have questions about the grilles we sell, we're available to help by phone seven days a week.

As excited as you may be about a grille's design and finish, we do encourage you to also pay attention to its installation method. Presuming that you will be installing the grille yourself, we want you to be comfortable beforehand. Of course, if you will be having someone doing the job for you, there's less to be concerned about. Still, it's nice for you to pass on some of what you've learned to the person you're paying!
August 05, 2015