Full body kits are inspired by the look and functionality of body panel refinements made to racecars after relentless amounts of wind tunnel testing and aerodynamic adjustments on the track. Careful sculpting of body panels with addition of air dams, skirts, rear spoilers, ridges and diffusers serves to control airflow around the car - yielding a lower coefficient of drag along with greater amounts of downforce that keep a car pressed against the ground at higher speeds.
Body kits also tend to make a car visually more aggressive - a plus when it comes to drawing attention on the street, or even in a parking lot. To capture the racecar look, many kits focus on rakish flares, air dam pieces, and wider fenders. However, many of these kits created for maximum style focus on looks more than aerodynamic improvements. So there are body kits for show and there are body kits for go. The truth is, aerodynamics add-ons don't provide substantial benefits at everyday driving speeds the way they do at racetrack velocities.

In the scope of this article, we'll review what aerodynamic purposes each aero part serves at speed, and we'll look at various body kits which are offered in different materials. We invite you to read our related article What Type of Body Kit Material Should I Choose? for more details on specific materials.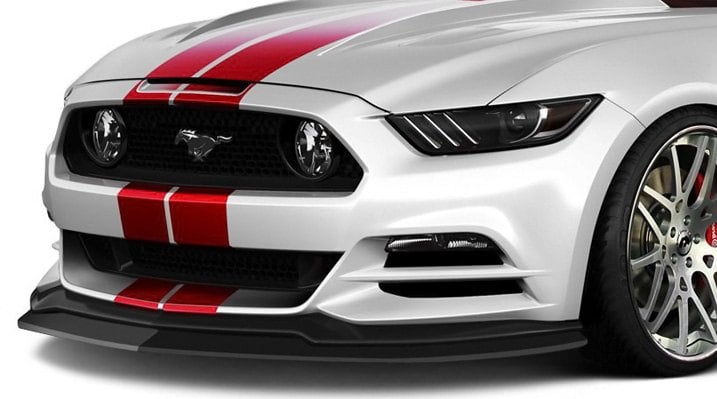 Most lower-priced kits are available with "ground effects", which include spoiler lips for the very bottom of your existing bumper covers, plus side skirts which mount over OEM rocker panels. Other kits include entire replacement bumper covers with more dynamic-looking shapes to them. We've also got kits that offer lightweight replacement fenders, quarter panels, hoods, and trunks. Because some minor sanding, filling, and other such modifications may be needed to achieve the perfect fit, we recommend professional installation.
The good news is that shapes created to make a machine perform in harmony with natural forces tend to be harmonious and beautiful themselves. Therefore, the choice between a body kit for show and a body kit for go does not need to be a beauty or beast choice. We think you'll agree after looking through this section. Once your kit has been fitted, painted, and installed for bombastic looks, be prepared for the extra attention you're going to receive.
No Difference At Legal Speeds
If a body kit is for show, aesthetic looks have been judged more important than actual gains in performance. Such body kits imitate the style of real racing hardware, with air dams and side skirts that reach down so low they almost touch the road surface. This works fine on racecars travelling on perfectly smooth track surfaces because a low-pressure suction area ends up being created underneath the vehicle - drawing tires against the pavement for better grip.
On uneven real-world roads pockmarked with potholes, it's far more likely ground-hugging aero add-ons will get destroyed. Owners of these vehicles may want to consider fitting an adjustable air suspension system to adjust ride height and ground clearance as needed, to help avoid busting up your aero kit. Adjustable suspensions raise your ride up for driving, then lay it down on the pavement for maximum visual effect when you're chill and still.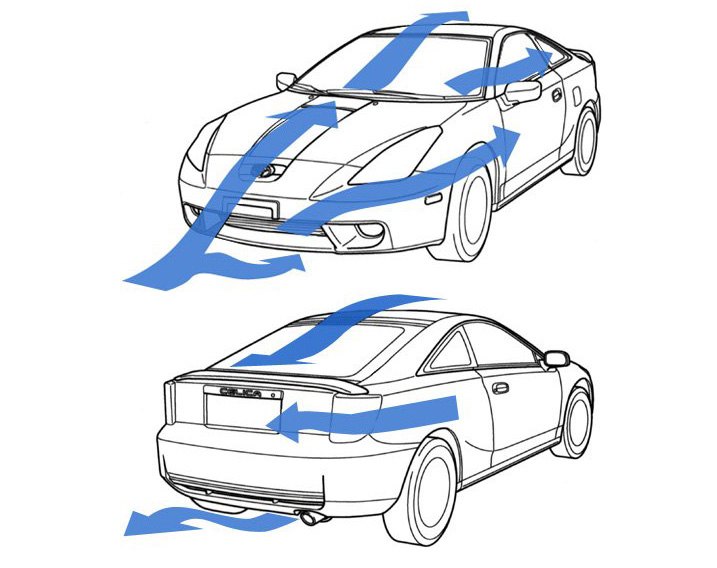 Choosing body kits for go is trickier, especially if you want to achieve the level of aerodynamics that makes the difference between winning and losing races. Aerodynamics that truly achieve these benefits must be tweaked to a particular vehicle, factoring in a specific track and changes made to suspension parameters in order to accommodate road surface pitch, sharpness of curves, and anticipated velocity. We work with proven manufacturers who appreciate this fact, and that's why all the vehicle-specific kits we sell meet tight specifications for your make and model.
In body kits made for show, the choice of material is less critical. For example, imitation carbon fiber is okay. Heavier-weight plastics cost much less, but won't make much difference on the street. So if you are not racing your car, feel free to choose any body kits for show that you think look good. There's no real penalty to be paid for doing this - because they won't make much, if any, difference to performance on public roads. Making your vehicle look fast is the only important function of a body kit on a car that isn't used on a closed-circuit track.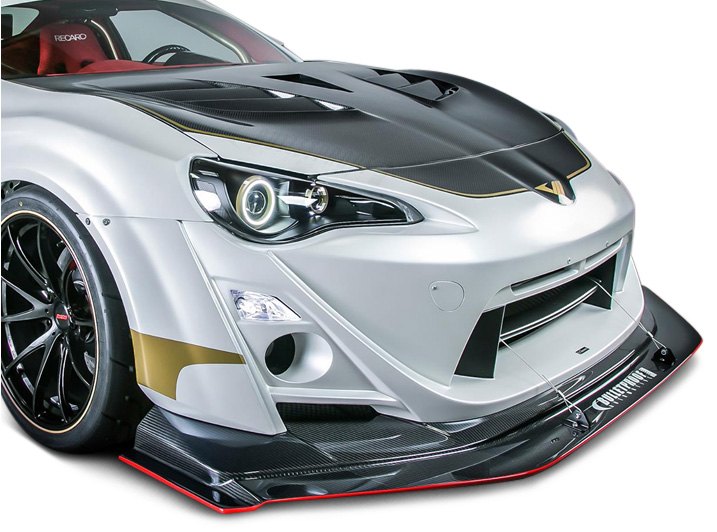 For those interested in value pricing, we've got Razzi's Body Kit with front air dam, side skirts, and rear air dam made from ABS plastic. Owners of select BMW and Mercedes models may appreciate the Vaero Body Kit with plastic front bumper cover, side skirts, and rear bumper cover. Vaero's kit comes pre-primered for painting, and with LED lights in some applications.
For those interested in more subtle looks, E&G Classics' Effects Kit offers front and rear air dams along with a vented rocker panel set. Moving up to urethane construction, we've got the Street Scene Body Kit, 3D Carbon Body Kit, Xenon Body Kit, IVS Body Kit, and Extreme Dimensions Body Kit.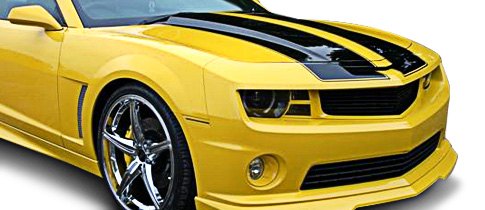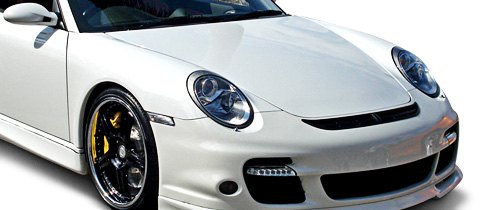 A World Of Difference In Racing
In racing, the aerodynamics of a vehicle are one of the key factors for success. It's not all about streamlining, as many people think. Streamlining - the art of making a car slip through the air with minimum resistance - is only a small part of the much more complicated field of aerodynamics. Sure, it's important to minimize a vehicle's frontal area and sculpt the body into something resembling a tear drop-like shape. But that's only where you start.

In truth, a perfectly streamlined car would suffer from many problems. It would be unstable at high speeds, because a streamlined shape would create lift forces (similar to an airplane wing) that cause tires to lose their pressure and grip against the pavement. Air would completely slip by the car without cooling the engine or the brakes. And the overall shape of the car would be very impractical in the tight confines of racing, with a long tail proving extremely unwieldy and hard to maneuver around other racecars. Placing the driver and the engine in the right spots to achieve balanced weight distribution and good visibility for the driver would be difficult to say the least.
Practical, effective aerodynamics must be achieved using other methods. Looking at how modern sedan racers break the streamlining effect by directing air to different places is important. These types of cars are as close as racers can get to real-world aerodynamics applied to street vehicles.

Kits made for go focus on lighter weight through fiberglass or carbon fiber construction. To this end, we've got the Duraflex Body Kit made of fiberglass and plastic resins - a mixture that yields the light weight of fiberglass while adding the ability to bend more than fiberglass does by itself. Front and rear air dam lip spoilers and side skirt add-ons all come ready to paint in black primer finish. The VIS Racing Body Kit offers entire replacement bumper covers for the front and rear along with side skirts.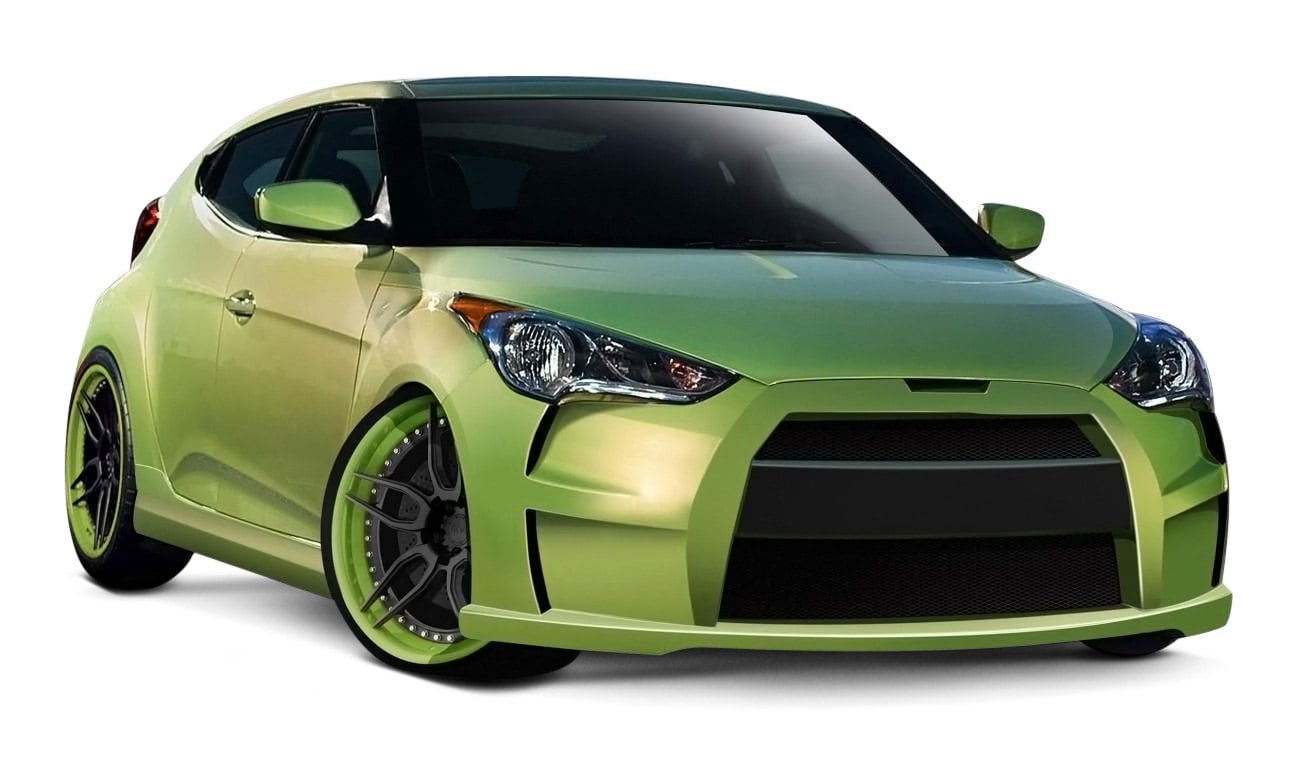 Because of its more exotic nature and construction, the cost of carbon fiber parts is high. But if you intend to use your car for speed, carbon fiber is worth every penny. We've got basic aero trim kits made from carbon fiber such as the Carbon Creations Body Kit (front bumper cover, rear add-on bumper cover extensions, side skirt, rear wing) and the Aero Function Body Kit with more aggressive-looking "wide body" bumper covers, side skirts, fender flares, and door caps. While most components in the kit are carbon fiber, minor bits may be made from urethane.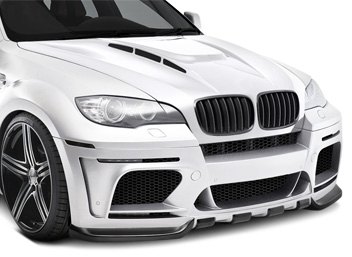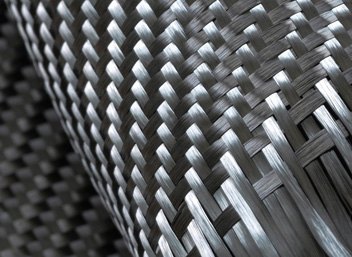 The ARK Performance Body Kit offers full fiberglass body kits available for select models with more aggressive looking front bumper covers, wider replacement fenders, and fender flares. For some makes and models, this kit is available with replacement carbon fiber hoods, spoilers, and side skirts. Additionally, the RK Sport Ground Effects Package features urethane trim bits with replacement hoods available in fiberglass or carbon fiber in some applications. The VIS Racing Body Kit offers various fiberglass pieces for select German and Japanese model cars.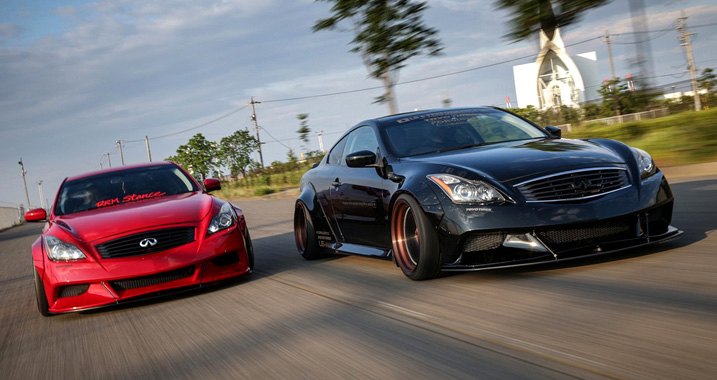 The Real Benefits Of Properly-Designed Aerodynamic Add-On Pieces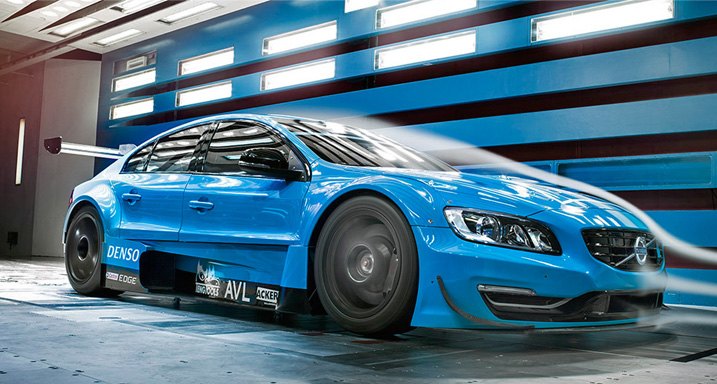 Front air dams force air into side scoops and ducts which channel it to flow over brake components and radiators for cooling of water, oil, and transmission fluids. Air is also forced through the engine compartment in a controlled manner through ducts. By doing this, pressure is created in selected zones and used to boost front downforce and grip. Of course, engine heat is whisked away as well. Side skirts along rocker panels prevent airflow along side flanks from disturbing the jetstream underneath the vehicle - avoiding turbulence and drag.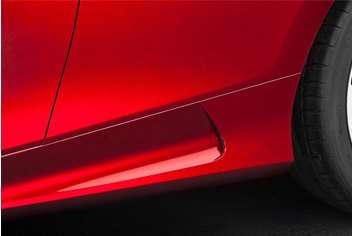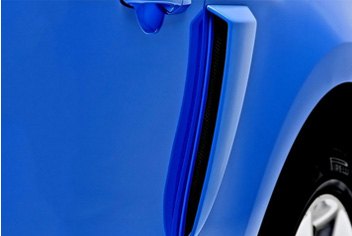 Flanges along hood and roof sections separate the airstream atop the car from airstreams passing along the sides. A spoiler set at a carefully chosen angle can create just the right amount of rear downforce in order to handle turns without slowing down or losing grip. Belly pans and rear diffusers control airstream underneath the vehicle, creating a low-pressure area that creates additional downforce and grip as the body is pulled closer to the road.
Rear diffusers are also designed to mix airstream from below with airstream from above into a controlled vortex behind the vehicle. This serves to keep you tracking straight ahead in a stable manner, and it lowers drag. To be effective, all these parts must be shaped to work together in a way that optimizes the performance of the vehicle.

The effort involved with selecting, purchasing, and installing a body kit on your ride is an investment. We understand that your choice is based not solely on budget, but also on material, ease of installation, and likely most importantly, appearance. It is a decision not to be taken lightly, so we invite you to peruse our website in search of the best choice for you and your vehicle. You can call us seven days a week to review your options with one of our body kit specialists.
Be sure to input your year, make, and model, and pay attention to accurately select any submodel choices presented to you. We want you to be as happy with your new body kit as you do. Once it's installed, stand back and be proud of that new look! It's distinctive, it's custom, and it's guaranteed to be a head-turner.
December 17, 2015