Starter motors and alternators have a tough job. Starter motors are high-torque motors which must have the ability to turn over, or crank, an engine under varying weather and mechanical conditions. Without a functioning starter motor, you simply cannot start up a modern vehicle's engine. Alternators are in motion every moment the engine is running, and they must be producing electricity at peak efficiency in order to recharge the vehicle's battery or supply additional electricity to meet the vehicle's demands. These hard-working parts consist of armatures, solenoids, diodes, rotors, stators, brushes, and other components which must work together for the device to do its job. Over time, these components are subject to wear, engine heat, and the outside environment, ultimately needing replacement no matter how well the vehicle is maintained.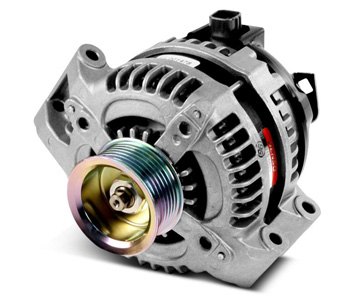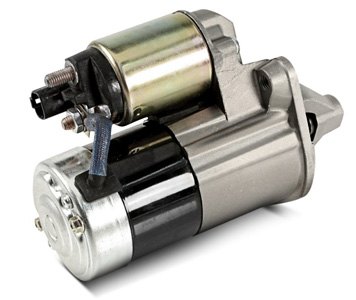 In this article, we'll discuss both new and re-manufactured replacement starters and alternators. There are pros and cons to consider before making a purchase decision, but one fact is universal – if the starter or alternator you install isn't up to the standards your vehicle requires, you will not get the service life from the component that you should. You may even find yourself stranded with an inoperative car!
New Parts
When you need to replace a service part on your vehicle, your first inclination is to buy a new part. After all, you want something that works, has a warranty, and is guaranteed to fit your particular year, make and model car or truck. So it is with starters and alternators. When you go to our website and key in your vehicle's particulars to search for a starter or alternator, you might see some choices that you're not used to seeing. If only one choice is shown and it does not indicate "new" or "remanufactured", you can be assured that it is a new part.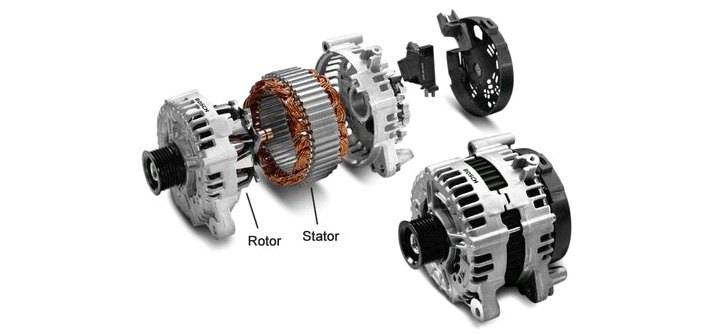 Often, you will see two choices within the Product Options box, New and Remanufactured. If you are the kind of shopper who will only consider a new part, then by all means, make that selection. The new starters and alternators we sell have been designed and manufactured to meet or exceed the OE (original equipment) part installed by the vehicle manufacturer. If both choices are there, you will notice something else: the New part is invariably slightly more expensive than the Remanufactured part. So if you insist on "new", there is a higher cost to bear. Many people perceive that as worthwhile. Others may begin to wonder about the Remanufactured choice; it may come with a cost savings, but what are the disadvantages, if any? Read on and see if this other choice could be right for you.
Remanufactured Parts
Let's continue with the example where there are both "new" and "remanufactured" choices for your ride. First hurdle to resolve: what exactly is a "remanufactured" part?
A remanufactured part is one that has undergone a major teardown and inspection. It has had all its wear-and-tear components replaced with new ones. Remanufactured parts often distinguish themselves by mirroring updates and improvements the OE manufacturer has made to subsequent new parts. The reman company has tested the final product once it's been assembled and before it's boxed up for resale. The average shopper may look at a remanufactured part and think that it's new, it will look that good. In general, remanufactured parts carry the same warranty as a similar new part from the same supplier.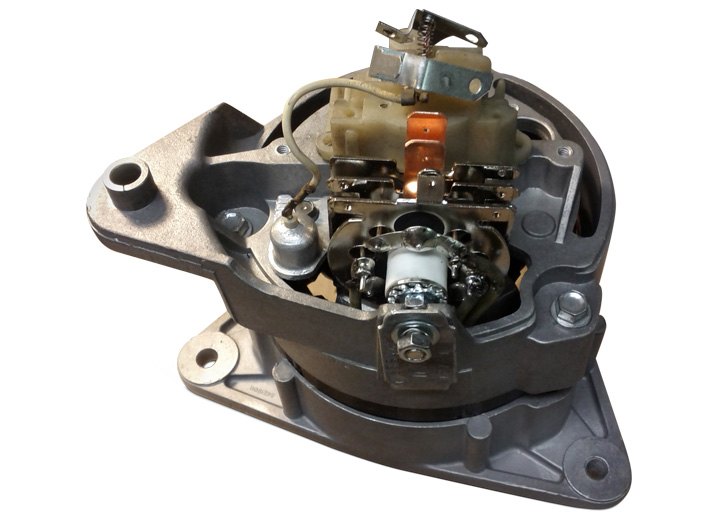 A number of companies have sprung up to service the demand for remanufactured parts. In some cases, these are 3rd party entities which will remanufacture components from a variety of OE suppliers. In other cases, the OE suppliers themselves also do the remanufacturing.
Quoting from the website of one of our premium remanufacturers (who are also huge OE suppliers):
"Remanufactured with more new parts and performance tested for longer, more reliable operation and maximum performance. (These) starters are built especially for extremes of heat, cold and high demand. Each unit is remanufactured (not rebuilt). The highest quality materials and the most technologically advanced processes are used to ensure premium performance. Every component is 100% factory tested prior to and during remanufacturing to assure that it meets or exceeds original equipment specifications. And each unit is full-load tested to guarantee that it complies with (our) strict performance specifications."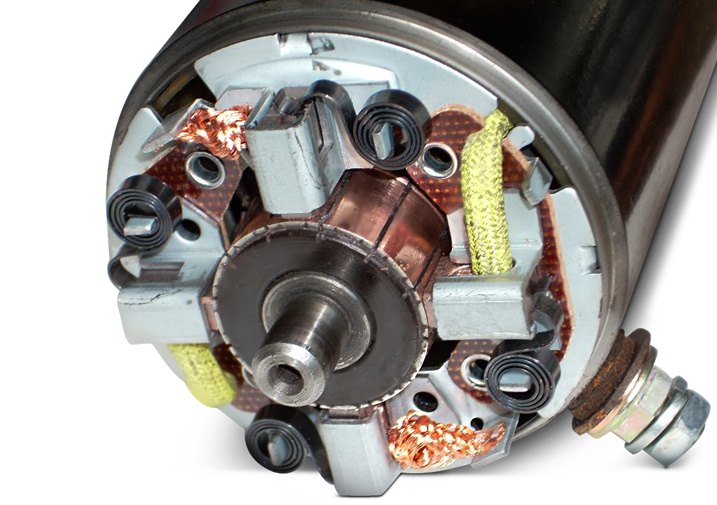 Be certain that you make the distinction between "remanufactured" and "rebuilt" A rebuilt part differs because only those components that are show major wear or breakage are replaced. Other components which appear to be functional are merely cleaned and re-used. Rebuilt parts can vary in quality, and they usually cannot match the performance or longevity of a remanufactured one.
We said earlier that in a number of cases, you will see both "new" and "remanufactured" parts offered for your car or truck. However, a remanufactured part may be the only choice which comes up. Why? The vehicle may be an older, low-volume, or out-of-production model, and there may be insufficient demand for anyone to produce new components. The reman companies take advantage of this by purchasing rebuildable cores from salvage yards. This becomes a win-win situation, as the vehicle owners still have a source of repair parts, and the remanufacturing company recycles used components. Even the environment wins!
You will notice that remanufactured parts are almost always sold for a slightly lower price than a comparable new part. So what is the downside to going with "remanufactured"? None really. You do need to consider the Core Charge, and what associated obligations are required of you.
Core Charges
Whenever you buy a remanufactured starter or alternator, you will see a "core charge" listed. A core charge is an amount of money you provide up front, which is returned or credited back to you when you return your old part. The remanufacturing company wants your old part as a "core" for their reman program. The core charge helps ensure that you will return the part. The company you dealt with will use the shell and other assorted components to remanufacture your old part for the next customer.
Some words of advice when purchasing remanufactured starters and alternators from us:
Often, the "core charge" does not appear on the screen until you select the remanufactured part. Be sure to look for this whenever you are considering the reman choice.
Core charges vary from part to part, and from supplier to supplier. It is all driven by the supply and demand for the particular cores.
Some customers mistakenly look at the remanufactured price + core charge, and, seeing that as higher than the "new" price, conclude that the new part is less expensive. This is incorrect! Remember that while you are paying the core charge up front, you will be refunded that money if you meet the core charge conditions.
In order to be refunded your core charge, you must return your old part, and, it must be in rebuildable condition. While most "old" starters and alternators are rebuildable, be aware that if the casing is cracked, if the component has been disassembled, or if it has been in a fire, it will not be eligible for a core charge refund. You are better off choosing a new component.
The core charge refund is an "all or nothing" proposition. If you have any doubt about qualifying for the refund, please speak with one of our knowledgeable agents before making your decision.
When there is an applicable core charge CARiD makes the process as simple as possible for you. CARiD will pay for the return shipping when you send your old part back. This is a huge convenience for you when considering a remanufactured part. When your new part arrives, print out the shipping label sent to you by email and slip it in the plastic return packing slip envelope included in the box with your new part. Box up the old part, using the box that your new part was shipped in, and arrange for a package pick-up.
New Or Remanufactured, It's Your Choice
Vanilla or chocolate, sneakers or sandals, Chevy or Ford, there is no one choice that's going to be the right choice for 100% of the people 100% of the time. So it is with New and Remanufactured starters and alternators. If both are offered, you may want the new part because you "always buy new". Or you may choose the remanufactured part because you see the value. Whether there is a choice or not, have confidence in knowing that what we offer is guaranteed to fit your particular year, make and model vehicle.
October 21, 2014