Most cars and trucks, especially older ones, have so many exterior trim pieces that it's hard to know where to start when it comes to replacing worn and weathered bits that drag down an entire vehicle's appearance. In this article, we'll take a look at the moldings and trim pieces we carry for wheel well openings, fender flares, side marker lights, and quarter panels. When you consider these replacement fender moldings cost relatively little, are very easy to install, and look as good as originals did when they were new - you'll realize they offer a lot of bang for the buck.
All trim pieces are vehicle-specific, meaning they're designed with exacting tolerances to match the size, dimensions, shape, and curvature of your original ones. Mounting holes on the replacement pieces will match the locations of your original equipment, so installing them is done in minutes with basic hand tools.
Wheel Well Opening Trim
Narrow-width brightwork trim surrounding wheel well openings has been a hallmark of higher-luxury versions of cars and truck models around the world for decades. Unfortunately, because of their location, these edgework trim pieces are prone to unsightly dings and scrapes from shopping carts as well as becoming tarnished by road contaminants. So if you're sprucing up the appearance of your vehicle simply to enjoy it or to sell it, new wheel well trim that looks clean and straight on every inch increases overall appeal. And if you're restoring or repainting your vehicle, re-using old, bent, and tired-looking fender trim would be sacrilege when you consider how little these replacement parts cost!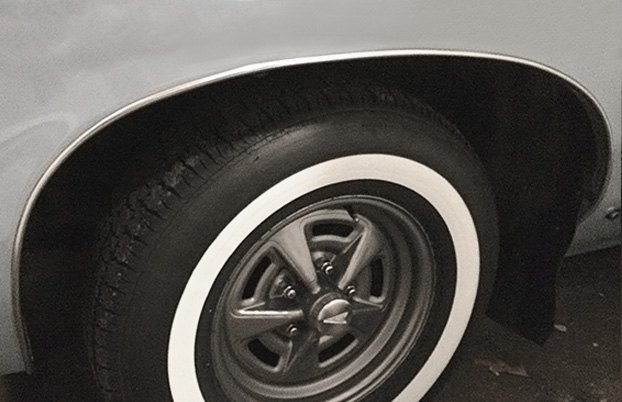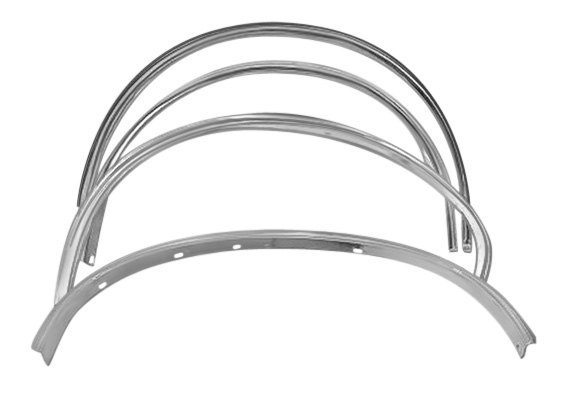 If you've got a classic car, check out Auto Metal Direct Replacement Fender Moldings and Restoparts Fender & Quarter Panel Moldings. Goodmark Fender Moldings, and Sherman Fender & Quarter Panel Moldings also offer a selection for 1960s and 70s muscle cars, along with General Motors full-size 4x4s made in more recent decades.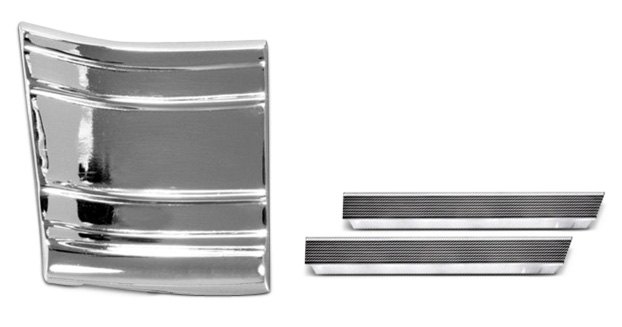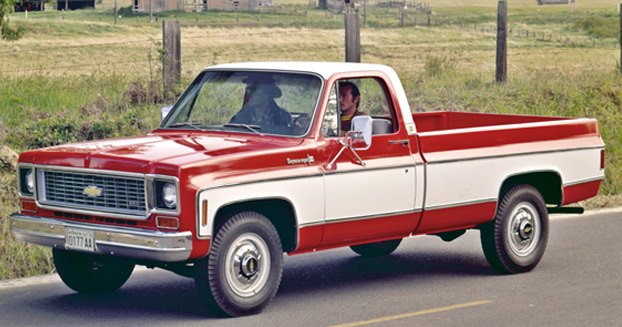 On our OER Fender & Quarter Panel Moldings and OPGI Fender & Quarter Panel Moldings pages, you'll find a mix of wheel well moldings and larger trim molding pieces for the areas on the body before and after the wheel well openings.
Owners of GM full-size 4x4s of all eras will also find good wheel opening trim selections with K-Metal Fender Moldings. Replace Fender Moldings cover a larger selection of pickups and SUVs from today back to 1973 GM trucks, and they've got replacement trim for 2001-11 Ford Crown Victorias and Mercury Grand Marquis models as well.
Fender Flares
"Fender flares" are trim pieces above the wheel well openings that add visual accentuation thanks to greater width and fender coverage. They're installed as original equipment mostly on pickups and SUVs, and we've got a good selection of replacement fender flares that match the materials (typically plastic) and dimensions used by your vehicle manufacturer.
Most OEM fender flares are unpainted black plastic, and those that we sell will be shipped to you that way as well. Should you opt change their color, the process of priming and painting is relatively straightforward without a great deal of labor. So if your original flares are damaged or have become degraded-looking from acid rain or road salt, new flare pieces are an easy way to boost your vehicle's overall appearance and value.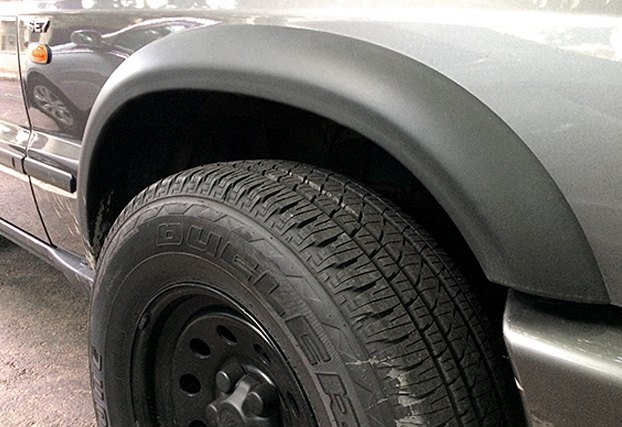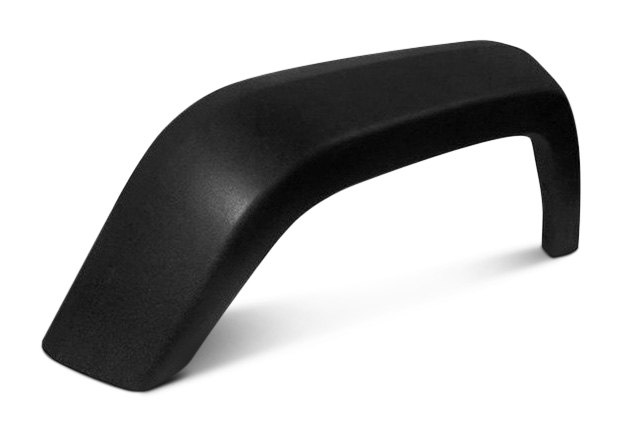 For a range of 4x4s from today back to the 1990s and 1980s, we've got Replace Factory Fender Flares, Sherman Fender Flares, and K-Metal Fender Flares. If you've got one of several Jeep models from today back to the 1950s, Crown Fender Flares and Omix-Ada Fender Flares offer you the best selection.
Side Marker Light Bezel Trim
We've got a good selection of OEM style replacement trim pieces that surround side marker lights and turn signals - known as "bezel" pieces. For classics originally fitted with metal bezels, you'll find a selection for General Motors vehicles from Auto Metal Direct and OPGI. Goodmark Replacement Fender Bezels cover GM muscle cars from 1967-81 as well as select Ford Mustangs, and OER's Fender Bezels offer coverage for many GM and some Dodge/Plymouth muscle cars from 1968-81.


"Fender grilles" are also side marker light bezel pieces that are slightly larger than traditional ones. They're made of black plastic, and styled to be part of the fender design. To this end, we've got Replace Fender Grilles for select late model BMW, Mini, and Hyundai models, and K-Metal Replacement Fender Grilles for Mini Coopers.
Fender Louvers
Louver trim pieces on fenders and rear quarter panels were popular on 1960s and '70s muscle cars to accentuate power and speed. For vintage Chevrolet and Plymouth models, we've got Auto Metal Direct Fender Louvers. Additionally, OPGI Fender & Quarter Panel Louvers specialize in various Pontiac models from 1964-71.

Once you get those crusty, pockmarked trim pieces off your vehicle and put on new ones, you'll truly understand that it's the details which make the difference. Whether you are replacing fender trim pieces that are about to fall off, or are conducting a full body restoration, the affordability and availability of all these new replacement fender trim pieces make your choice a no-brainer.
October 26, 2016