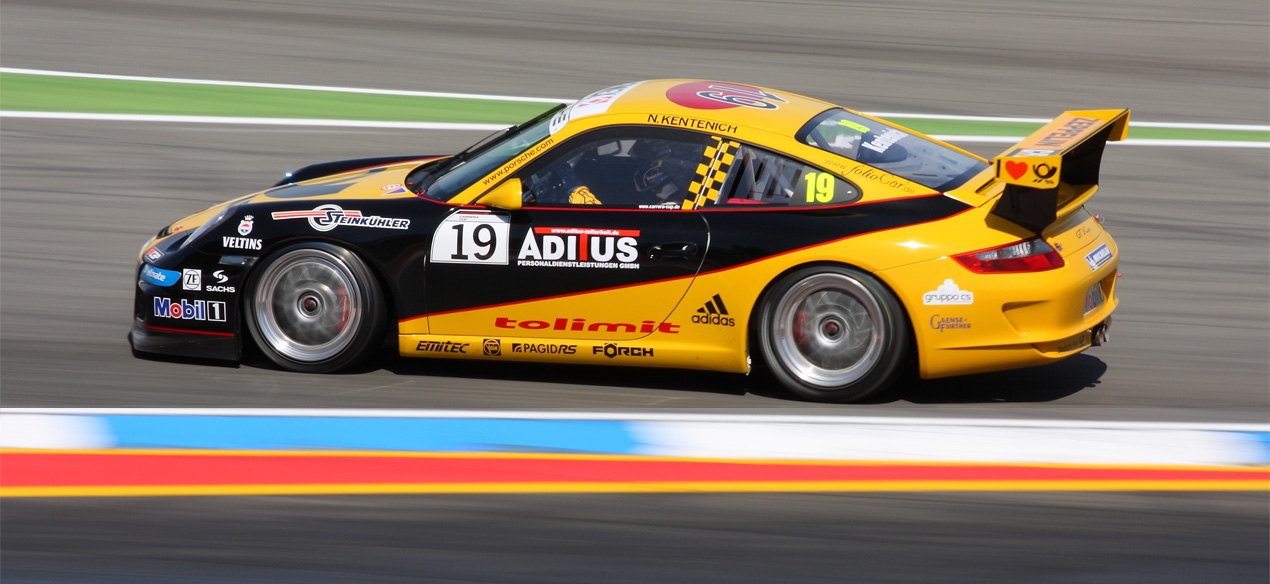 If you plan to compete in virtually any class of auto racing, it's important to know that sanctioning body rules require a helmet and fire-resistant clothing to be worn by every driver. There's an extremely good reason for this. With mechanical systems being pushed to the limit and operating at extremely high temperatures, a fuel leak and/or crash can easily result in a fast-spreading fire.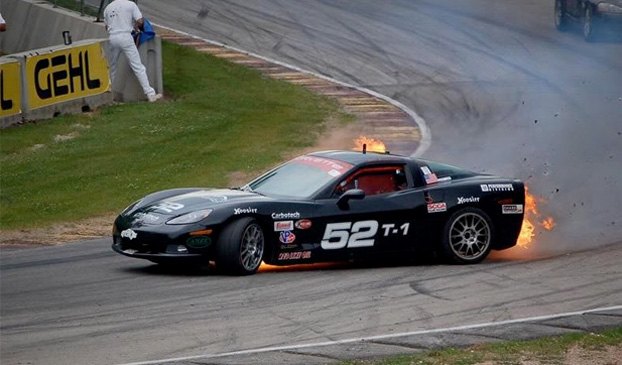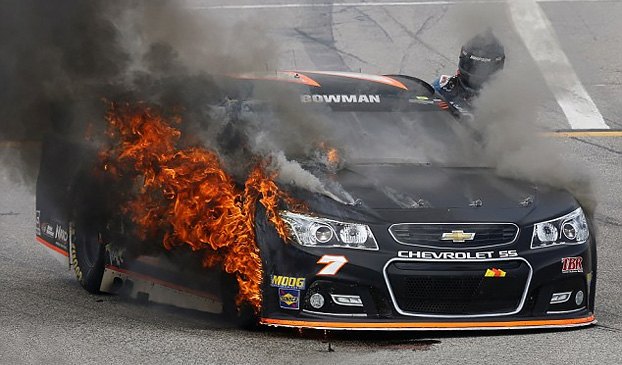 If you've got a roll cage set up inside your vehicle, the cabin area can be extremely cramped and difficult to exit in a hurry. Fire-resistant clothing has been tested and proven in many instances - minimizing injury and saving lives, because drivers faced with a fire inside the vehicle have more time to escape with their wits about them.
In addition to a helmet, you'll typically need a fire-resistant driving suit, shoes, gloves, and undergarments. Metal hooks, buttons, and latches are banned because they quickly burn onto your skin if hot. Additionally, any synthetic clothing materials are banned because of their propensity to burn or melt.
In this article, we'll take a look at some of the non-flammable, fire-resistant clothing we've got in the Racing Underwear section of our website. There, you'll find long-john type underpants as well as short underpants, t-shirts, long-sleeve undershirts, socks, and even sportswear support bras that are rated for fire resistance and approved by various racing organizations. Although all of these items are generally described as "underwear", they can also be worn as an outer layer in hot temperatures. We've even got shirts with built-in cooling channels for refrigerated liquid to flow through - a real plus for hot weather climates!
Shirts
For long-sleeve shirts, we have many choices: OMP's Kart Racing Undershirt, the OMP Classic Racing Undershirt (choose black or white), and Sparco's Micropoly Series Karting Undershirt. We've also got the PXP Racewear Long Sleeve Racing Shirt and the RJS Underwear Top.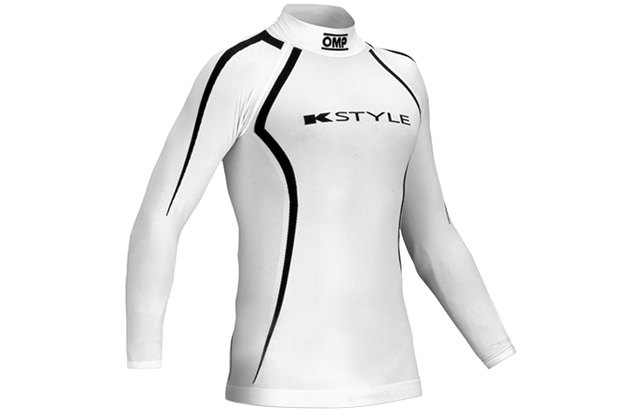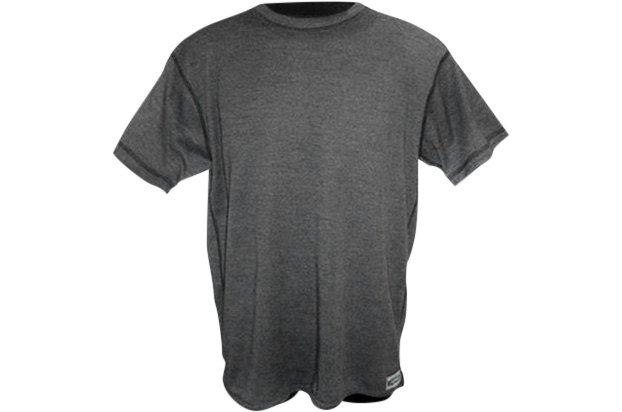 If you plan on wearing an additional outer layer and would prefer a shirt underneath with short sleeves, we've got the Sparco Micropoly Series T-Shirt, PXP Racewear Racing T-Shirt, and the Simpson Carbon X Short Sleeve Underwear Top.

If you're racing in hot weather, "cool shirt" systems can be worth every penny.
Cool shirts reduce your body temperature on the hottest days thanks to built-in cooling channels that circulate either ice water or specially formulated liquid coolant. For example, the OMP Cool Racing Shirt is available with non-toxic and biodegradable shirt coolant that contains anti-fungal ingredients which block mold and algae growth. Tubes within the shirt connect to a compact refrigeration unit and pump that keep temperatures exactly where you want them.
You'll also find a selection of liquid-enhanced shirts on our Coolshirt brand product page.
Underpants & Bras
We've got full-length (long) underpants from Sparco, OMP (choose black or white), PXP Racewear, and Simpson. If you prefer shorter-length underwear that stop above the knees, we've got multiple sizes to choose from by OMP and Simpson.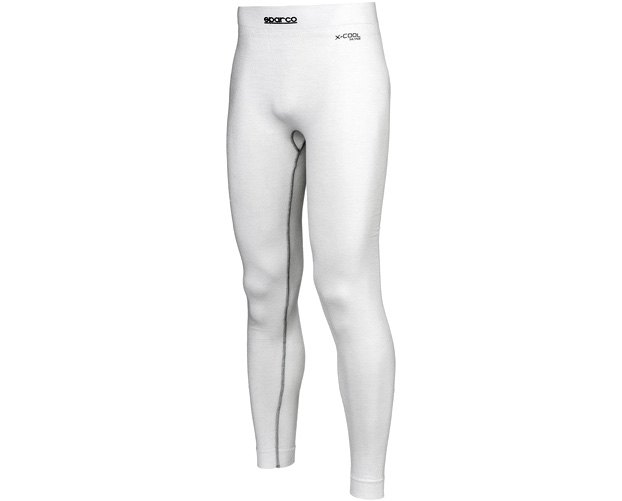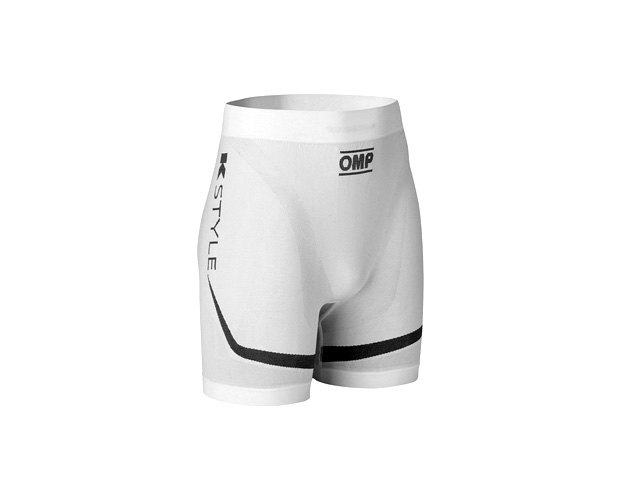 For the ladies, underwires on traditional bras can quickly become branding irons when things get hot. Even all-cotton bras have metal parts, so it's best to ditch them on race day in favor of fire-resistant sports bras. We've got them from Simpson and PXP Racewear - both have soft, flat interlocking seams that give you maximum comfort.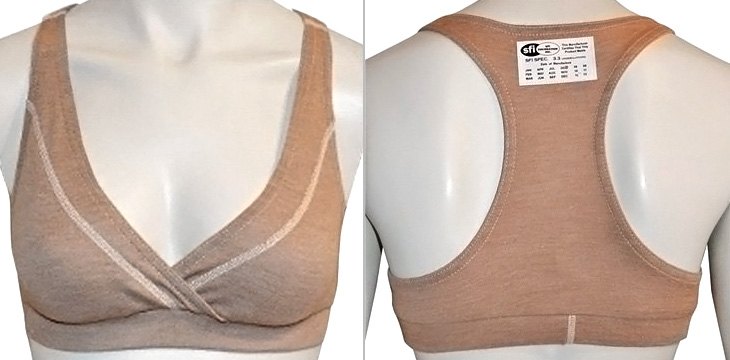 Balaclavas
A balaclava is a snug-fitting cap that fully covers the head, neck, and tops of the shoulders - with one open area for the eyes. It also provides additional neck support. Should you be in the unfortunate situation of needing it, a full shield for your head is the best protection money can buy. And if you've got long hair or a beard that protrudes from your racing helmet, you really need a balaclava.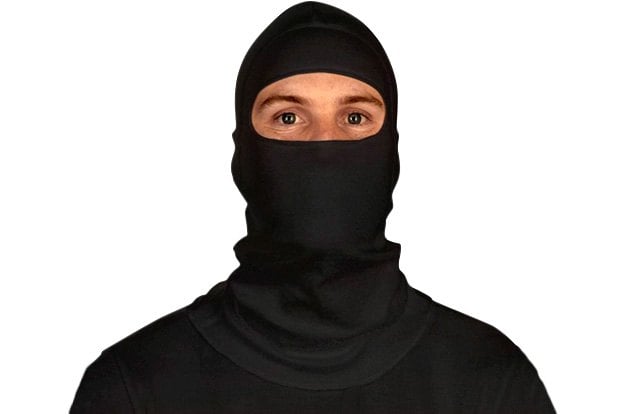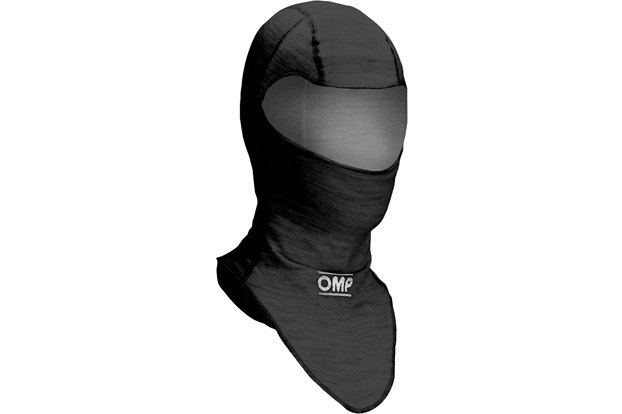 Unless specified otherwise in Product Options, balaclavas are typically a one-size-fits-all design. We'll start with a best value - the OMP Nomex Racing Balaclava. We've also got a packet of 25 disposable balaclavas from OMP. Both of these are thin and light weight.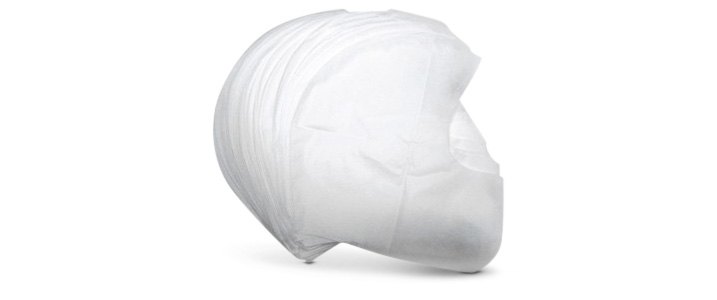 Moving up, we've got thicker protection from PXP Racewear (choose single or double layer with 1 or 2 eye ports) Sparco, OMP, Simpson, and RJS (available with a large or narrow eye opening).
Socks
Socks are must-have items to complete your body coverage, filling the gap between shoes and pants. We've got traditional-length socks (4"-5" above the ankle) from PXP Racewear, Simpson, and RJS. Additionally, Sparco Compression Socks are therapeutically designed to exert maximum pressure at the ankle - decreasing as you go upward in order to maximize bloodflow return.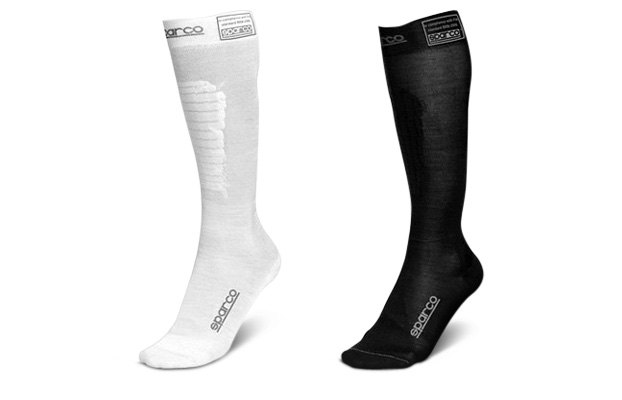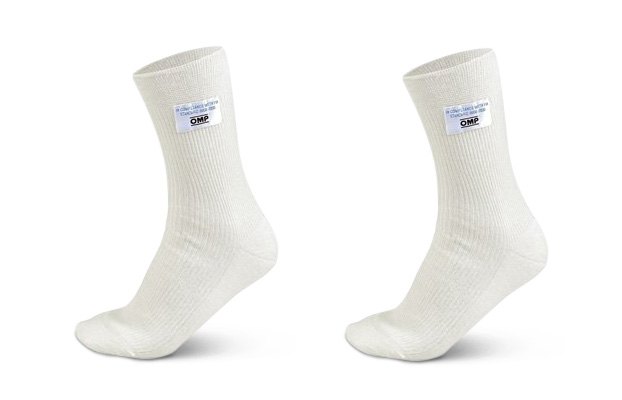 If you prefer shorter, ankle-length socks, we've got them in multiple sizes from Sparco and OMP (white or black). For longer-length socks that extend up to the mid-calf area, the Sparco Soft-Touch Nomex Long Socks are available in 4 sizes.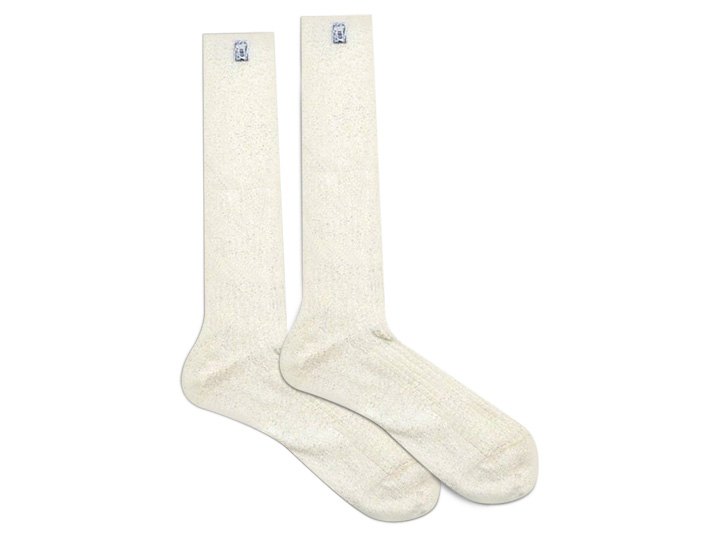 Fire-resistant shirts, long johns, underwear, head masks, and socks can prevent injury and save your life. Firefighters wear these clothing items for good reason - and so should you! Should you have any questions about the items we sell, we encourage you to give us a call. Our knowledgeable specialists are standing by seven days a week to help.
March 01, 2017