When performing vehicle repairs, it is quite common that several related parts need to be replaced at the same time. A good example is brake work, when both disc brake pads and the discs (rotors) themselves are swapped out together. When performing suspension work on one side of the car, let's say when replacing a worn left side tie rod or ball joint, it is a best practice to replace the same components on the opposite side. Another example of this approach comes about when dealing with multiple units of the same part, such as spark plugs or fuel injectors. If one is bad, it may be "penny wise and pound foolish" to replace only the defective unit, when the others are likely not far behind from needing replacement too.
From this approach was born the concept of "kits", which in the auto repair business makes it easier for you the DIY (Do It Yourself) or DIFM (Do It for Me) gal or guy to know that it will take only one click of the mouse to get everything you need. If you were to make purchases a la carte (one at a time), one downside is that you may start the repair only to realize that you're missing some parts that should also be replaced.
The people who head up TRQ (their name is an acronym for Trusted Reliable Quality) recognize the advantages to 'kitting' parts, and have taken a lead in offering parts as kits. Of course, they also sell parts individually for those who desire to purchase them that way; however, the kit approach as outlined above works especially well for car owners performing their own repairs, something that we at CARiD, where "you are what you drive", have encouraged for years through our DIY articles. Another advantage worth mentioning up front (and which will bear repeating): all TRQ parts purchases include FREE SHIPPING! So when you're cross-shopping, be sure to factor this advantage into your comparisons.
Let's look at four common examples, for four different popular late-model cars, and see how TRQ packages their kits to streamline the purchase process for you.
EXAMPLE #1: Front brakes for a 2013 Ford F-150
The Ford F-150 full-size pickup truck has been America's best-selling vehicle for decades, so there are literally millions of them on the road. Front brake work is one of the most common maintenance repairs, so one might (incorrectly) presume that finding brake repair kits for this truck would be simple. It's not, but TRQ has what we're looking for. In fact, they exceed our expectations by including not only a set of ceramic brake pads and a pair of rotors, they also include the hardware kit, a can of brake cleaner, brake contact point grease, and a bottle of DOT 3 & 4 brake fluid. Today's price for all of this is just a smidgen over $200, and remember that shipping is free!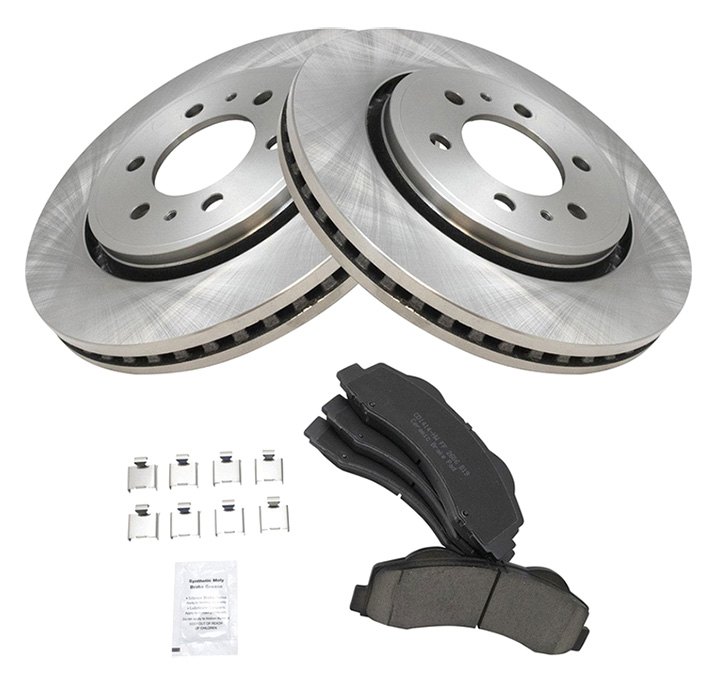 Example #2: Ignition Coil Set for a 2016 Acura MDX
What size engine is in this Acura MDX? More to the point, how many ignition coils does the engine have? You would be forgiven for not knowing the answers to these questions, even if you were an owner. (All MDXs in the U.S. market use the Honda V6 engine, and there is one ignition coil for each cylinder, making a total of 6 ignition coils.)
Rather than guessing, TRQ presents you with the ignition coils as a kit. Even if you suspect that only one or two coils are bad, we suggest replacing all of them; as the vehicle mileage goes up, the likelihood of the others failing also goes up. And at a suggested price of $129.95 for the kit, with free shipping, it truly would be foolish to not replace them all.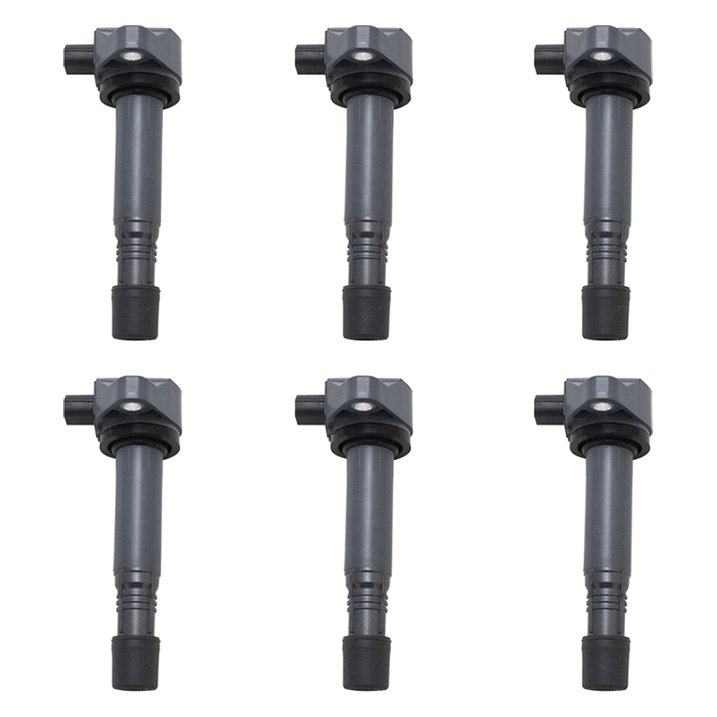 Example #3: Front suspension parts for a 2002 Toyota RAV4
The Toyota RAV4 is credited with being the first vehicle in the "CUV" class (C standing for compact or crossover or car-based, depending on whom you want to believe), and many of the older ones are still on the road today. If you own a 2002 model, it's 20 years old! It would be no surprise that the front suspension would be quite worn after all this time. But should you replace only the worn parts? While TRQ will sell individual ball joints, tie rod ends, and the like, they also have a front suspension kit for the RAV4, which includes two inner tie rods, two outer tie rods, two lower ball joints, and two front sway bar links. When you see that TRQ prices this kit at under $100, shipping included, there can be no argument against replacing all these components at the same time.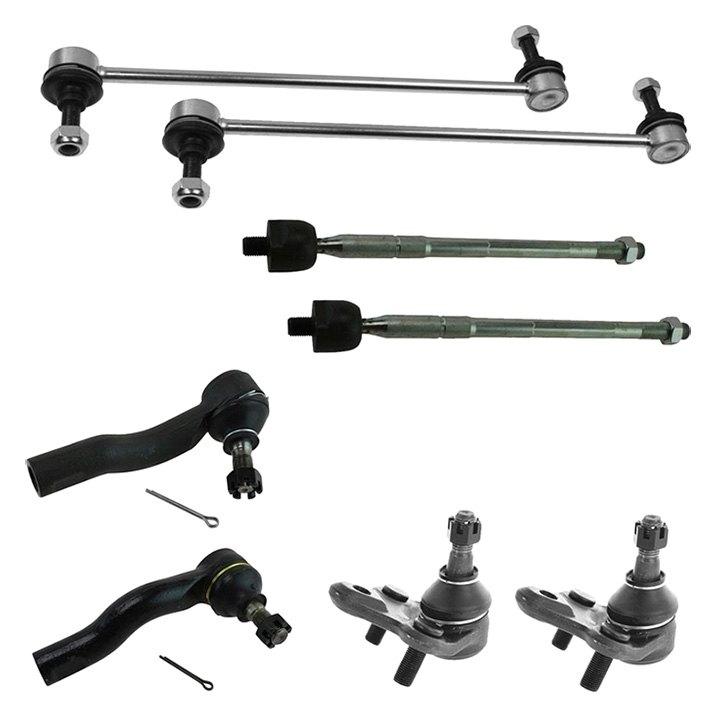 Example #4: Fuel injectors for a 2010 Chevy Malibu
Our example Chevy has the 3.6L engine, and just like the Acura cited above, those who are not in the know will be hard-pressed to identify the total number of fuel injectors used by this engine. The facts are, it is a 6-cylinder job, and like the ignition coils, there is one fuel injector per cylinder. If we are looking to replace them all, we need to buy six.
TRQ to the rescue! Their fuel injector set for this engine includes the 6 needed injectors. Price, you ask? At just under $21 each, today's price for the set is a grand total of $124.95, and if you have not gotten the message by now: SHIPPING IS FREE.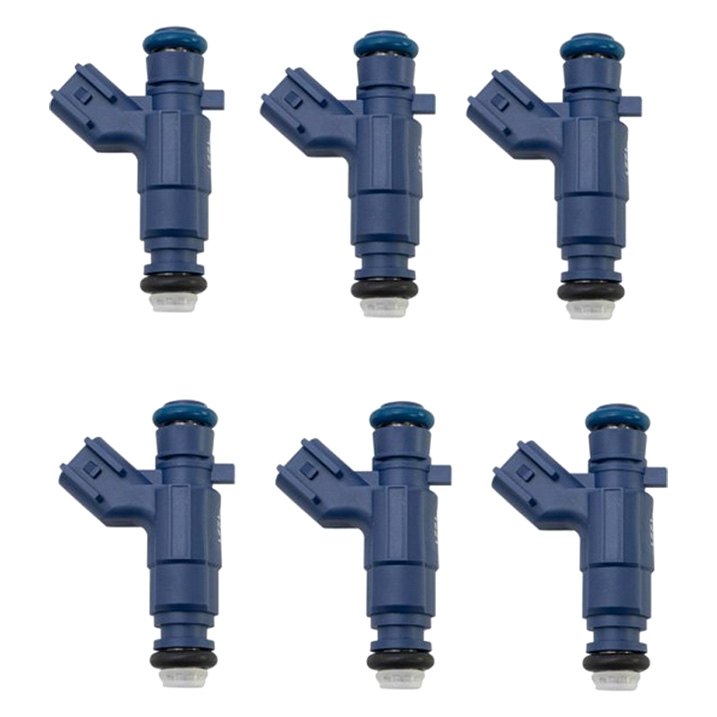 Our examples are simply meant to introduce the many advantages to purchasing parts kits for routine maintenance and repair work. We cited well-known vehicles for our examples, but TRQ has parts for almost every domestic and import vehicle found on the road today. They have parts for engines, fuel systems, axles, emission systems, exhaust, lighting, interior, transmissions, and much more. We at CARiD are proud to offer the TRQ lineup of parts.
As always, you can shop from the comfort of your home, at any time of day, using the device of your choice. If you have questions about your purchase, you have the option to call, email, or text a knowledgeable individual on our sales staff who can walk you through the selection process. Check out the TRQ brand and enjoy the shopping experience!
October 20, 2022