So you went ahead and did it. You found, bought, and dragged home your dream car. Except that in its present condition, it more closely resembles a nightmare. It's nothing that some sweat equity (oh, and time and money) can't fix. At least you have the time to make a plan. Looking at the body, you see rust in the usual places: the quarter panels, door bottoms, and trunk floor. You're relieved at first to see that the tin worm has limited its appetite to the lower extremities.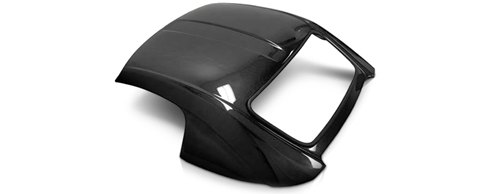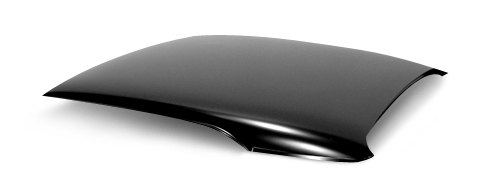 Then you peel back what's remaining of a 46-year-old vinyl roof. To your utter horror, you see … rust. On. The. Roof. It happens. The reality is that most people who begin a restoration project incorrectly presume that the only rust and corrosion they will need to battle will be along the bottom edges of the car. Roof panels can and do rust. It's not only tattered vinyl roofs which allow water to seep in and eat at the bare metal. Cars which have been covered with non-breathable tarps, or cars that have sat outside completely unprotected through decades of harsh winters will also have signs of metal rot along the roof gutter rails, under drip moldings, and at windshield and backlite junctions. But your concerns can be rather easily alleviated when you scan our selection of roof panels and related parts, all designed to fit your specific year, make and model vehicle.
Our sheet metal replacement parts come from the highest quality and most reputable suppliers. This is important to you not only because you want a part that will last; you also want a part that you know will go on your car or truck with a minimum of fitting and fussing. Of course, there's always some fine-tuning, because your '60's or '70's resto-project wasn't assembled with the greatest of quality control to begin with. We at CARiD have done some of this work ourselves, and what we've uncovered under factory paint and undercoating has truly left us scratching our heads. We always recommend professional installation for a critical part like a roof panel.
Let's explain right now that you are not going to find a replacement roof panel for every oddball vehicle out there. If your dream car is a 1954 Hudson Hornet, then good luck, best wishes, and call us when you're done. However, you will not find replacement roof skins for it. (We truly hope you don't need one.) Let's instead look at three vehicles which are very popular among restorers, collectors, and resto-mod enthusiasts.
1. 1968 Pontiac Firebird
The Firebird was in its second year of production in 1968, having been introduced as a direct competitor to Ford's widely successful Mustang (which had a 3-year head start). Sharing a body shell with the more popular Chevy Camaro, the Firebird was more expensive and slightly better equipped when new. In fact, it probably more closely paralleled the upscale Mercury Cougar in the marketplace. Ironically, today it's the Camaro that's considered more collectible (and more highly valued) because of its higher sales numbers. Nevertheless, the Firebird has its fans (including this author) because it's not seen as often.
Both Camaro and Firebird were available in a choice of hardtop or convertible. Not only did convertibles succumb to rust more frequently, they don't need replacement roof skins. So if you have a '68 Firebird hardtop and need a roof panel, you are in luck!
Sherman makes a complete roof panel for this car. Noteworthy for its quality and fit, Sherman's products are tested and certified by noted 3rd party organizations who validate the parts' workmanship and functionality. The roof skin (along with any other sheet metal) carries a limited lifetime warranty. Perhaps best of all, the price for the Firebird's roof panel is eminently reasonable.

2. 1970 Plymouth Barracuda
There are those who argue that Chrysler Corporation was actually first to market with a "pony car" when the Barracuda made its debut in 1964, literally two weeks before the Mustang. However, given that the initial Barracuda was heavily based on the existing Valiant compact (with which it shared almost all of its front sheetmetal), this first effort from Plymouth was not the runaway sales success that the Mustang was.
By 1970, the Plymouth pony car (alongside its Dodge Challenger stable mate) was on a unique platform (E-body), and did not share parts with its bargain-basement Valiant sibling any longer. To our eye, it's this generation Barracuda which is the best-looking. Both Plymouth and Dodge variants were available as either a hardtop or convertible. If you are fortunate enough to have one of these Mopar lovelies in coupe form and need a roof panel, look no further than the offering from Auto Metal Direct. AMD are specialists in providing sheet metal for the restoration hobby, and pride themselves on parts which are the correct thickness, patterned after OE parts, and manufactured on new and correct tooling.
Their 1970 Barracuda roof skin will be guaranteed to fit your car well. Once the body shop has worked its magic, you can be assured that you've done the right thing by having rescued another American icon from the scrap heap. AMD's price/value relationship for its sheet metal parts makes it a great investment for your project.

3. 1972 Chevy C / K pickup truck
Who said that it's only cars, and not trucks, which are popular among collectors today? Not us. In fact, trucks have been "collectible" in the collector "car" hobby for over a decade now. At first, it was the pickups from the late 1940's and early 1950's which were garnering interest. In a pattern similar to what has happened with cars, as collectors have matured, and as younger players have entered the scene, the trucks of their youth (read the newer ones) have joined the collectible ranks.
In 1967, Chevy introduced a redesigned pickup truck which has stood the test of time. If a truck could be called "good looking", the '67-'72 Chevy pickups might have been the first to deserve that moniker. (By the way: the "C" stands for the 2-wheel-drive version; the "K" is the 4-wheel-drive model.)
Because these trucks were actually purchased and used by farmers, contractors, laborers, etc., their survival rate is relatively low. Unlike today, when 4 out of every 5 suburban moms drives a "truck", these old workhorses were ridden hard and put away wet. If you are fortunate enough to have a 1972 Chevy pickup that deserves to be saved, and you need a roof panel, then you are lucky enough to know that Goodmark makes what you need.
Goodmark is one of the premiere brands supplying replacement sheet metal to body shops and restorers. They practice what they preach, using their own products on in-house resto projects. Using the latest software and most up-to-date tooling, their outer roof skin has the same dimensions as the factory piece. Their pricing is reasonable beyond reproach. Your freshly-restored pickup will have nothing to hide on the show field.

Before we leave you, we want you to know that our "roofs" category has much more than just roof skins. Moldings, drip rails, rain gutters and brackets are also readily available from all three of our primary sheet metal manufacturers. We half-jokingly mentioned above that "roof skins" are for coupes. Of course they are. That's NOT to say that we have nothing to offer you should you have a convertible. Convertible top latches, seals, header bows, cables, and complete convertible top frame assemblies are all to be found for your precious project. Just plug in your year, make and model, and our site will automatically deliver to your screen the exact parts to fit your ride. Speaking of ride, if you are truly embarking on a restoration project, whether it's your first or your fortieth, enjoy the ride, both during the project and when she's done.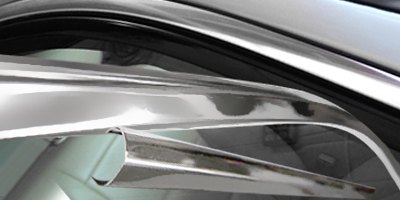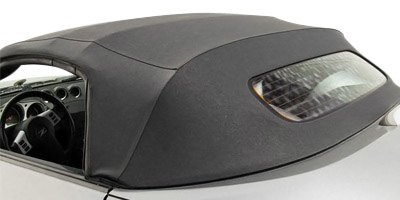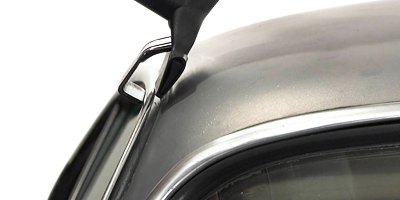 February 18, 2015