Car owners replace the glass in their vehicle for one of two reasons: the first reason is that the existing glass has broken. On modern cars with "safety glass", the glass is either a laminated sandwich of two pieces of glass with a sheet of plastic in the center, or the glass is tempered. All windshields on modern cars use laminated glass so that the glass remains in one piece should one's head be unfortunate enough to contact it. Side and rear glass are usually tempered so that if it shatters, it breaks into many small pieces without sharp edges.
The second reason why an owner might replace the glass on a vehicle is that the glass is "old". During the process of restoring an older classic American car, many restorers prefer to work with all new glass. After all, over a period of time, glass does deteriorate: it becomes scratched, chipped, stained, and sand-blasted. Reusing such glass on a car with fresh paint and new chrome would make the glass look doubly shabby. It would greatly detract from the overall finished look of a freshly restored car.

The big question for restorers is, "can I get glass for my classic American muscle car or collectible truck?" The answer is a resounding yes! We carry a large selection of the different pieces of glass you need for your automotive project on our digital shelves.
Terminology Of Automotive Glass
The various glass components have their own names, based on their location. Let's begin by delving into the terminology of automotive glass:
Windshield: the front screen directly in front of the driver and front seat passenger.
Rear glass, aka rear window, aka 'backlite': the fixed, immovable glass in the rear of a coupe or sedan. (Convertibles will have a plastic or glass rear window which folds down along with the top.) Station wagons and SUVs have a rear glass which in many cases can either be rolled down, or be opened upward on its own hinges.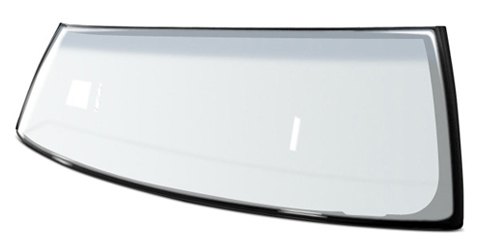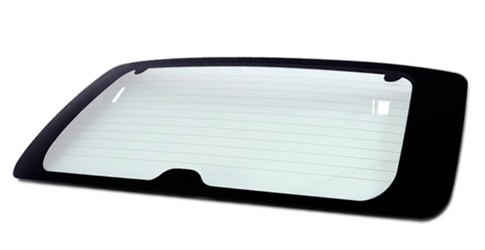 Door glass: the piece of glass in the door which can be rolled up and down.
Vent window: the piece of glass in the forward part of the door, either fixed in place, or hinged so that the vent window can 'pivot' open. (Note: almost all cars had vent windows through the 1960s. By the early 1970s, with widespread application of air conditioning combined with a desire for sleeker style and fewer moving parts, most cars eliminated the vent windows.)
Quarter glass: the piece of glass on the side of the car, behind the door. Typically sits above the "quarter panel" sheet metal. On most modern cars, this glass is fixed in place. It is possible to have quarter glass which is hinged to swing outward, or even to roll down into the body.
Here are a few more distinctions to keep in mind:
"Left side" glass always means DRIVER'S side; and "right side" glass always means PASSENGER SIDE.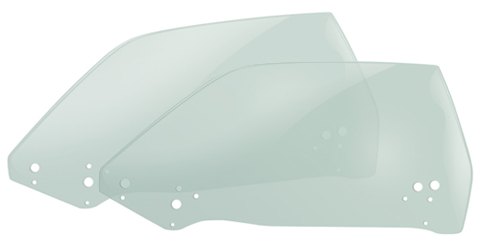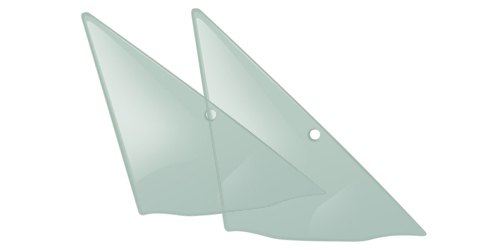 Much of the glass we sell is available either "clear" or "tinted".
Windshields may be available with built-in radio antennas.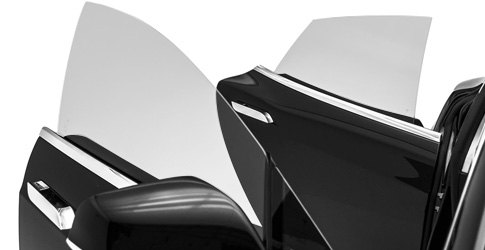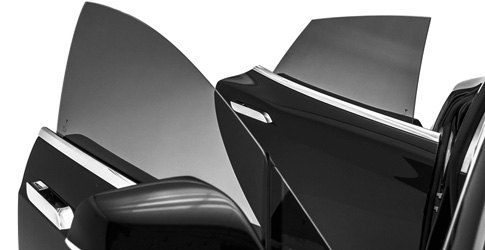 While your restoration project may be ready for new glass, it is very likely that it also needs the associated hardware. We have further good news on that topic: the restoration experts at Goodmark offer a Door Glass Assembly for certain models, which would include the frame and channel. We've just made the replacement process that much easier. All you need to do is key in the year, make, and model of your ride.
Do you want to simplify the purchasing process even more? Purchase a Complete Glass Kit put together by the specialists at Auto Metal Direct. Each kit gives you ALL the glass for your vehicle: windshield, back window, door glass, and vent and quarter glass as appropriate. You get all this with one mouse click, and at one convenient price. For a full restoration, it's the only way to go.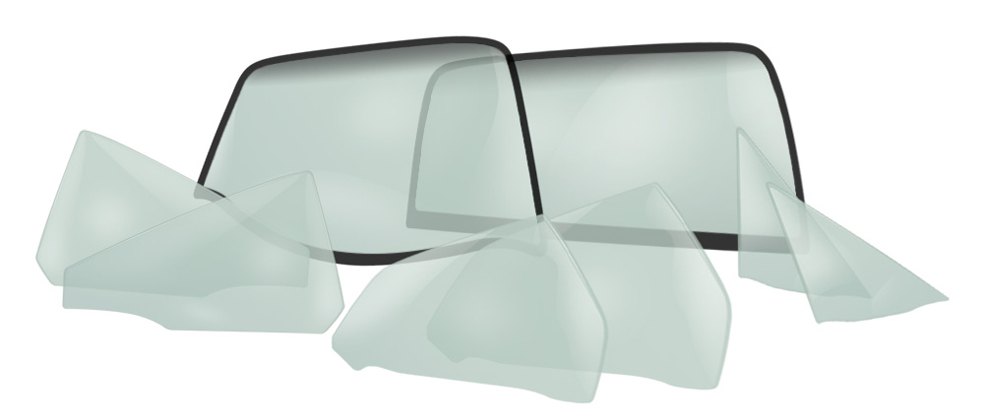 If you also need window regulators, power window motors, window moldings, and associated parts, remember that we have those too in our Replacement Windows Components Store.
Whether you buy one piece of glass to replace a broken one, or a windshield to replace a sand-blasted one, or a complete kit to restore all glass to like new, we make the process simple for you. Our replacement glass is guaranteed to fit, and will restore your car or truck to look beautiful again. You will be able to clearly see out of your car again!
January 27, 2015