At CARiD, we pride ourselves with offering you the widest choice of automotive parts and accessories of any online store. Our Interior and Exterior Accessory Departments offer those things you "want", from plush floor mats and seat covers to spoilers and suspension kits. Going further along the want list, custom lighting and breathtaking wheel and tire packages will customize your ride into your personal dream machine.
Yet as we all know, every vehicle, whether it's your first set of wheels or the newest luxury car, requires routine maintenance and the occasional repair. That's why we refer to our Repair Departments as carrying the things you "need": from oil filters and brake pads to alternators and axle bearings, our repair parts provide the reliability to get you from Point A to Point B.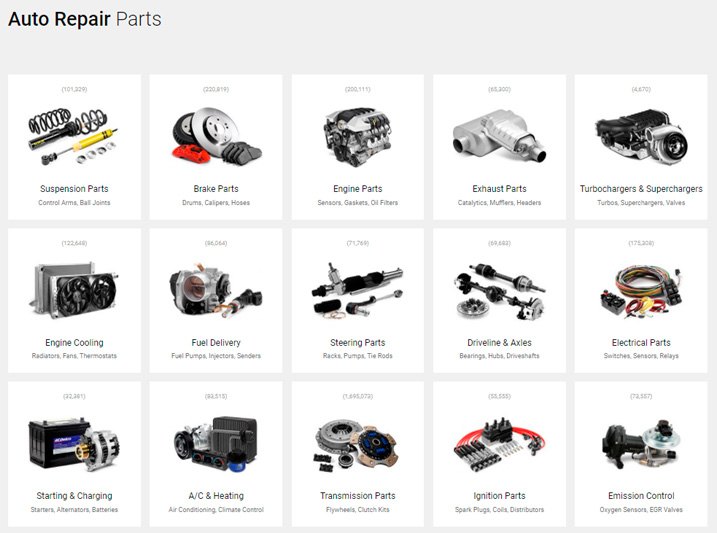 You Have A Choice
For years, the aftermarket has responded to customers' repair needs with value-priced and high-quality alternatives to Original Equipment (OE) parts. Yet there are times when only OE will do, whether that's because it's the only choice, or because that's what the vehicle owner demands. Recently, CARiD expanded its Repair lineup with a broad assortment of OE parts. These are not just the "wannabe" items which are sometimes called "OE equivalent". Our OE offerings are the real deal. These are authentic vehicle manufacturer parts, the same exact parts as were used by the factory which built your car or truck, and the same parts as you'll find at the local dealership parts counter.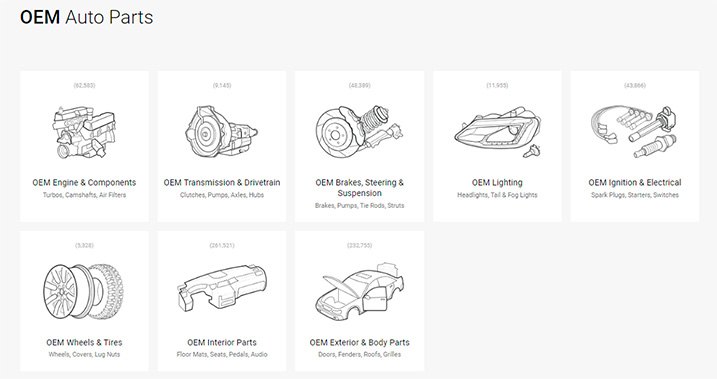 You may be asking yourself, "why does this matter?" This matters a whole lot because CARiD gives you the ultimate series of choices. You can select from a range of aftermarket parts, including those from some of the biggest aftermarket names in the business, and you can peruse what's available from our OE Departments. At present, we stock OE parts for most domestic, European, and Asian brand vehicles on the road today, including Dodge, Ford, BMW, Volvo, Honda, and Toyota among others. Our goal is to increase our coverage to 100% in the near future. Let's look at several examples of how this helps you always find the right repair part, no matter what your situation.
Real-World Examples
First, let's consider someone driving a popular brand SUV that's 4- to 5-years-old, and just outside the manufacturer's warranty. While that owner may have been servicing the vehicle at the local dealer during the warranty period, s/he has decided to perform some routine maintenance at home. While searching for commonly-used parts, like filters and brake pads, the owner discovers that CARiD has both aftermarket and OE selections. The owner decides to buy some OE parts and some aftermarket parts, and happily recognizes some aftermarket choices as the same brands as found in the local brick-and-mortar store. Our shopper is further amazed at the convenience of putting all these parts into one online order. The bottom line is that the choices and price ranges are abundant for this customer.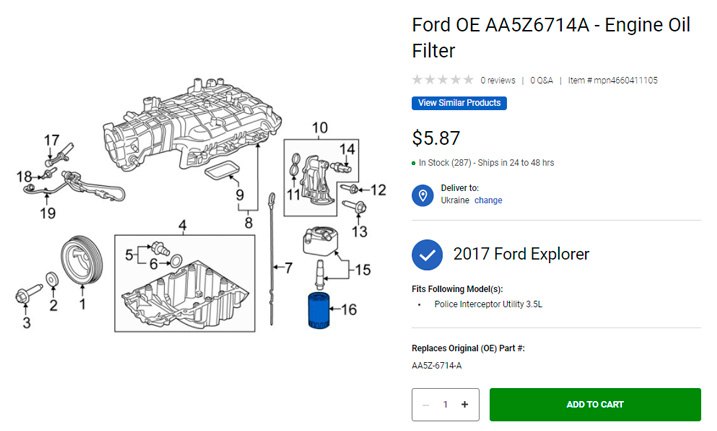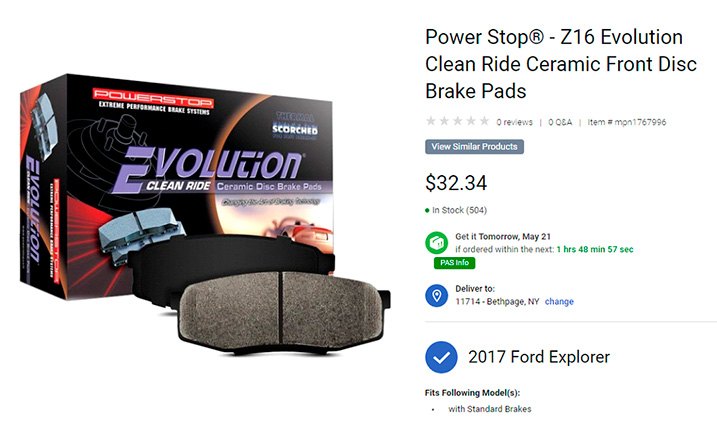 Another example is the customer with the 7- or 8-year-old vehicle which has had a factory part fail. Some online research has revealed that the failed part is a known weakness with this model car. A search on CARiD reveals that a well-known and long-standing aftermarket firm not only manufactures a replacement part; they also state that they have re-engineered it to be stronger and longer-lasting than the factory part. In this case, the OE part was not improved, and the aftermarket component proves to be the smarter choice.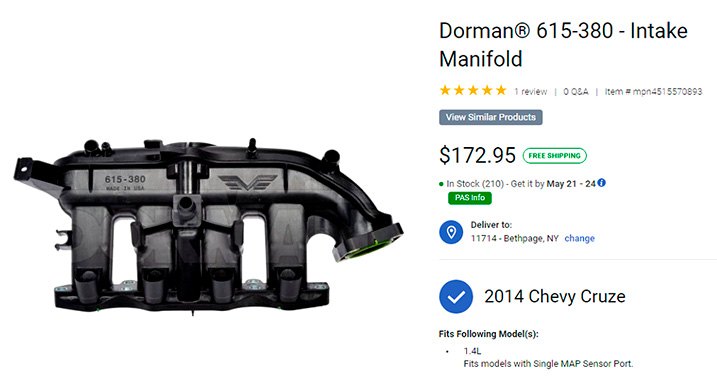 Next, let's look at someone with a truck that's only six months old, which had a minor "parking lot incident" involving damage to an outside mirror. On a vehicle this new, the aftermarket has not yet tooled up any replacement parts. Normally, finding the right part would mean a trip to the local dealer, and all the attendant hassles that entails (travel time, arriving during store's open hours, etc.). A quick look at the OE category on CARiD.com shows the mirror parts available, and it's as simple as placing the items in the online shopping cart and clicking a few buttons. Within moments, our customer has confirmation that the parts are on their way, without leaving the comfort of home.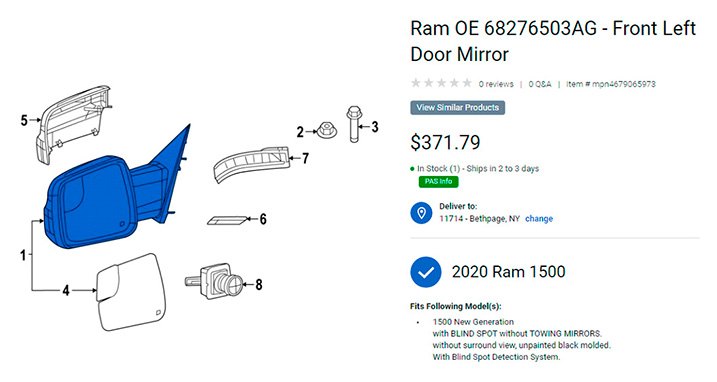 Finally, there's our customer with the car that's so old, the brand has been discontinued. S/he is proud, though, of all the effort that's gone into keeping this car on the road for the last ten years, and much of that has been thanks to what's available at CARiD. This customer relies on the aftermarket to continue to manufacture the repair parts which are needed, as there no longer is any OE support. This person is delighted to know that whether it's a new headlamp assembly or a remanufactured water pump, the necessary parts can be purchased without delay.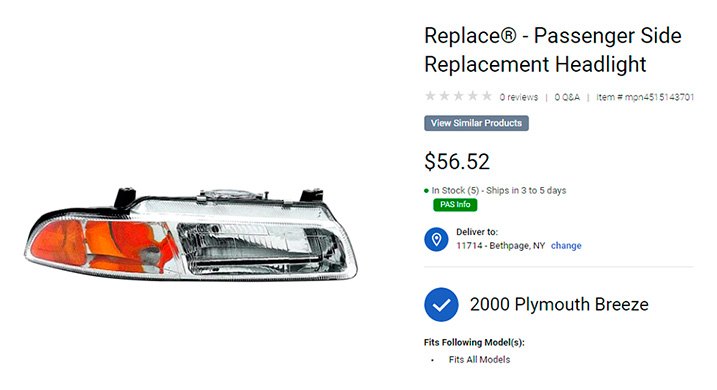 These are straightforward examples of some typical customers. Each and every situation is unique, and it's totally reasonable to imagine scenarios where customers will purchase both OE and aftermarket parts, even on the same order! That brings us back to the beauty of offering choice: we will never say that "aftermarket is always better than OE" or "OE is always superior to the aftermarket". That is impossible, because there's room for both, and more importantly, there's a NEED for both.
Sheet Metal: A Special Case
Sheet metal body parts such as hoods, fenders, doors, and trunk lids are not 'normal' repair parts. Many vehicles on the road manage to reach the ends of their useful lives without the need to replace such parts. However, the two primary reasons why sheet metal parts are replaced are collision damage and corrosion. Unlike mechanical repair parts which are removed and replaced mainly with hand tools, sheet metal repair almost always requires the use of tools, equipment, and skills not normally within the access of the DIYer. These can include grinders, welders, and painting equipment.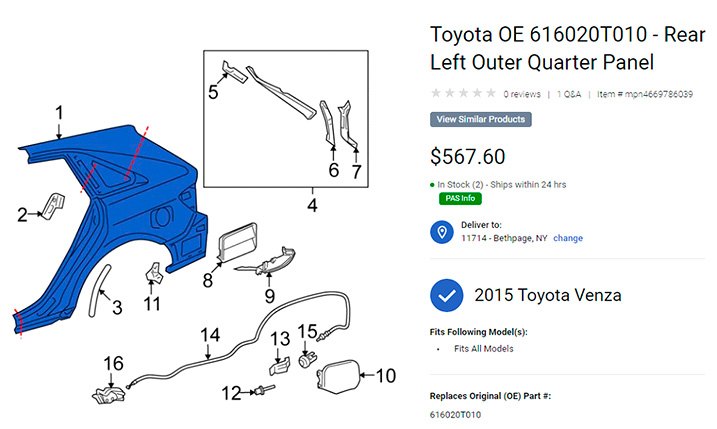 We have offered quality aftermarket sheet metal components for years, and just like mechanical parts, we now also offer OE sheet metal. You will find a clear distinction between the two based on vehicle age. For newer cars, say up to about ten years old, OE may be the only choice. The good news is that whether it's a fender, a radiator support, or the trim around the windows, we have the exact parts that will fit perfectly. For older vehicles, the OE availability drops off and this is where the aftermarket steps in. It's these older cars which are more likely to be subject to perforation from rust, or repeated batterings from (what seems like) a million fender-benders. Sometimes, the aftermarket sheet metal needs a little more finessing to install, especially if it is intended to cover more than one model year and there are some trim differences to be accounted for. The pro body shops are accustomed to handling this.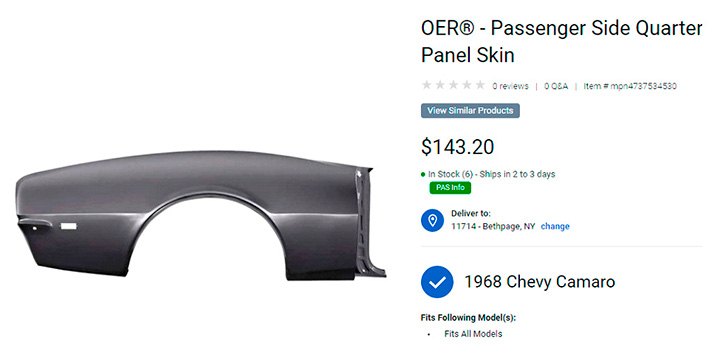 Either way, you should feel confident that we have you covered. At the same time, as stated above, sheet metal repairs are usually beyond the abilities of the home mechanic. The parts are shipped in bare metal or in primer, and at a minimum will require a top coat of paint in the color of your choice. We always recommend employing the services of a professional body repair shop for sheet metal repairs.
Repair Parts Do Not Include Instructions
Whether OE or aftermarket, mechanical and body repair parts are sold with the understanding that the purchaser knows what is involved with the installation. For accessory parts not currently on the car (side steps are a good example), installation instructions are included because without an installed part in front of you, it would be difficult to know how the manufacturer intends the part to be fastened in place.
Repair parts involve replacing a defective part with a new part to be installed the exact same way. Let's use an alternator replacement as an example. As an electrical part, it's a best practice to disconnect the battery first. Next, the drive belt needs to be slackened and removed. Then the alternator's electrical connections are unplugged, and the nuts and bolts holding the unit in place are removed so that the alternator can be removed from the engine. Installation of the new unit, as the repair manuals state, "is the reverse of the removal procedure".

It simply is not possible to provide those kinds of instructions for every variation of the millions of repair parts we sell. Repairing motor vehicles is a special skill, but it's still a skill that you can learn. If you have a repair manual, or a friend with some experience to look over your shoulder, or access to what seem like instructive YouTube videos, then you might want to give it a go. While we do get questions such as "how do I install this?", please understand that it is not possible for us to address that. If you have any doubts about performing the repair on your own, we strongly suggest seeking the services of a professional repair shop.
Shopping at CARiD.com is always easy. Enter the year, make, and model of your vehicle, and steer yourself toward the department of your choice (if you're looking for Repair parts, click on the "Repair" icon). Narrow down your choices based on category and sub-category. If OE parts are available, you will see them at the top of the Search Results page. Scrolling past that will present you with all the aftermarket choices. Speaking of choices, we allow you to complete the order process on your own, or, if you would like to speak with a product expert, don't hesitate to contact us at 800-505-3274 or at info@carid.com. Only at CARiD can you find the parts and accessories to fix it, upgrade it, and customize it, all at the same website!
May 25, 2021