Spare tire covers: You've seen them everywhere on the backs of Jeeps and SUVs, but maybe you've been hesitant about getting one for your own 4x4. In this article, we'll look at four great benefits spare tire covers provide. We've got soft vinyl tire covers that represent great value, and hard shell covers made of durable ABS plastic that offer high style.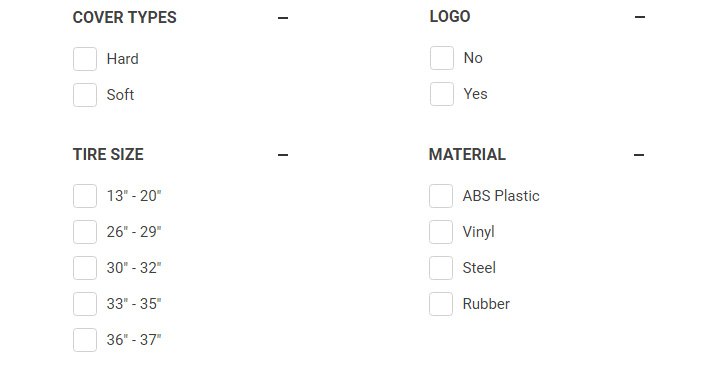 Protection From UV Damage
If you park in the same spot regularly, the sun hits your vehicle at the exact same angle all day, every day. While ultraviolet rays have minimal effect on the 4 wheels and tires on the ground, they can cause damage to spare tires and wheels. Unlike other wheels, tailgate-mounted spares don't rotate – so they get "sunburned" in the same spots.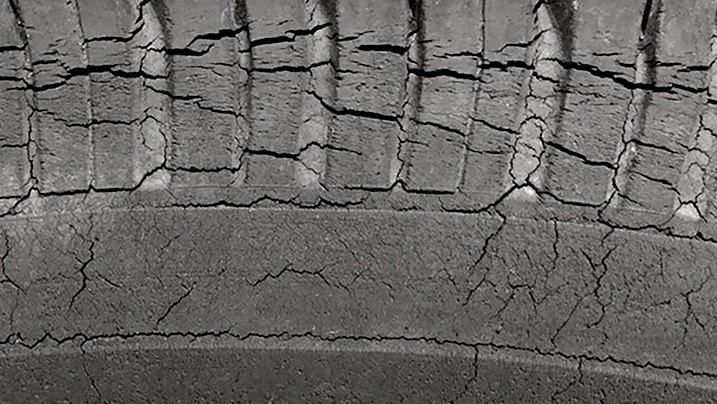 Atmospheric ozone reacts with rubber in automotive tires, causing them to dry up and become brittle. This is known as "dry rot", and cracks that appear as a result of this aren't repairable. To prevent this, tire manufacturers blend waxes into the rubber to block ozone degradation. However, these waxes must regularly be brought to the surface of the tire in order to be effective. Because this process happens only when a tire rotates and flexes against the ground, a stationary spare tire is deprived of this much-needed protection.
Wheels can suffer too. Whether painted, polished, or chromed, the sunlight can bleach and degrade the finish. No matter which color your wheel is, uneven discoloration can occur after prolonged sun exposure - especially if that exposure is partial or angled rather than direct.

If you're looking for best value with solid UV protection, our universal-fit soft tire covers from Bestop, Smittybilt, Rugged Ridge, and Crown are available in multiple sizes and colors.
Theft Prevention
According to police who specialize in burglary and auto theft, the simple act of concealing a valuable item equates to more than half the battle of theft prevention. With modern vehicles being harder to break into and steal, thieves look for easier targets such as tailgate-mounted spare tires. Unlike wheels on the ground, spares can be unbolted and removed in less than a minute.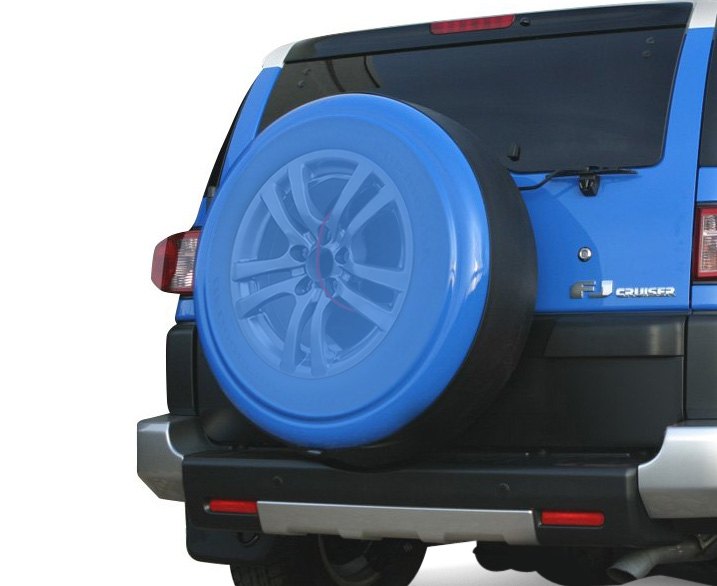 Because many spares have never touched the road, the rim and tire tend to be free of curb rashes, pothole bends, stone hits, and corrosive salt damage. So it's easy to see why spares make preferable targets.
By concealing your valuable spare with a cover, you greatly reduce the odds of it being noticed in a parking lot, parking garage, or anywhere. Additionally, many of our hard shell spare tire covers offer the option of a cable lock kit, which secures the cover to the spare wheel. Add in extra time and difficulty required to cut a locked cover loose, and a thief will pass in favor of something easier. You won't have to worry about your cover disappearing either.
A Finished & Complementary Look

When you're looking to add a finished look to the back of your truck, hard shell covers do it with color and style. With up to 15 available hues, odds are good you'll find a match with your vehicle. Or, create a handsome contrast with another solid color.

For solid colors, we've got vehicle-specific hard shell covers from Boomerang and Willpak made from durable ABS plastic. And if you prefer a hard cover you can paint yourself, you'll find several choices on our Willpak product page.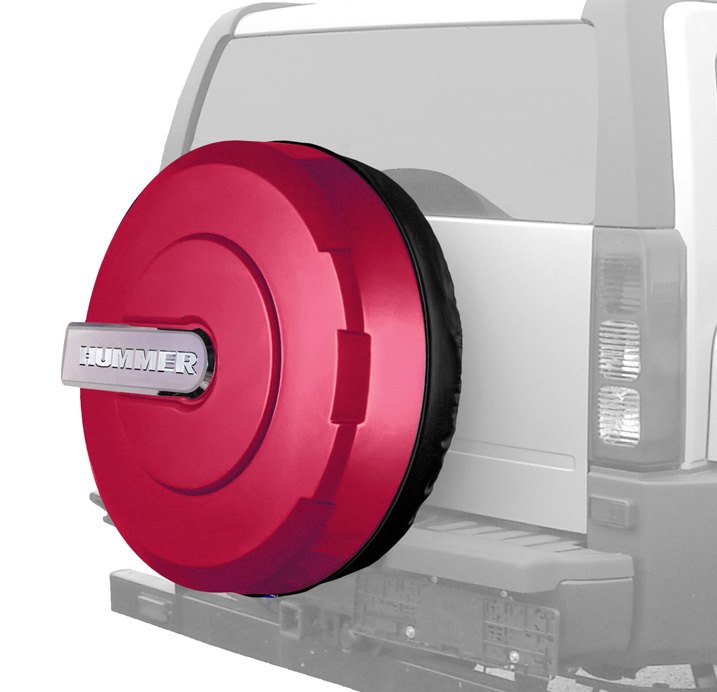 Owners of Hummer H2 and H3 models will appreciate the Boomerang Xtreme Tire Cover, with its authentic Hummer brand insignia and 15 color choices.
Making A Statement With Flags & Logos
Why not make a statement? If you're feeling patriotic, we've got hard shell tire covers with American flag and British Union Jack designs - both of which are available in seven universal-fit sizes. Note that the Union Jack covers are available in gray/black themes also.

We've also got Boomerang hard shell tire covers that feature stylish patterns in multiple colors. For example, there's the U.S. Military "On the Move" Star, Zebra Tire Cover, and Hawaiian Tire Cover just to name a few.

For best value, we've got soft covers with an array of patterns. For those who appreciate wildlife scenes, the Boomerang Wildfire Tire Cover offers a choice of American eagle, elk, grizzly bear, mountain lion, or lone wolf images. There's also the Boomerang Peace Sign Tire Cover featuring the timeless peace logo in a choice of colors against a black background.
For the active off-roader, we've got the Boomerang Joey Pack Cargo Tire Cover that comes with 3 large storage pockets to keep gear right where you need it most. Additionally, the Moab Off-Road Tire Cover features a colorful desert sunrise design that pays tribute to Moab, Utah – a popular location known for serious off-road challenges.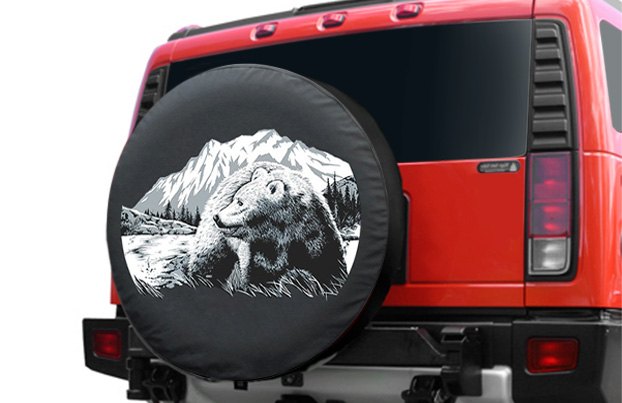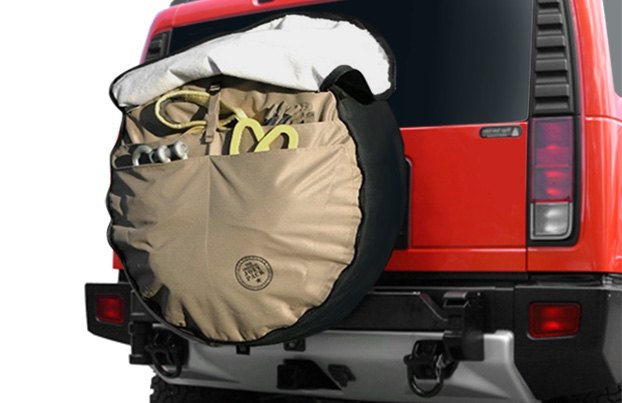 And if you want to show your respect for the wilderness around you, the Rugged Ridge soft fabric Tread Lightly Cover relays that message to others on the trails.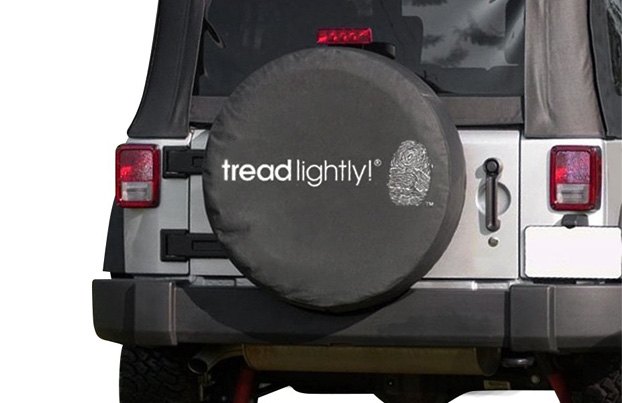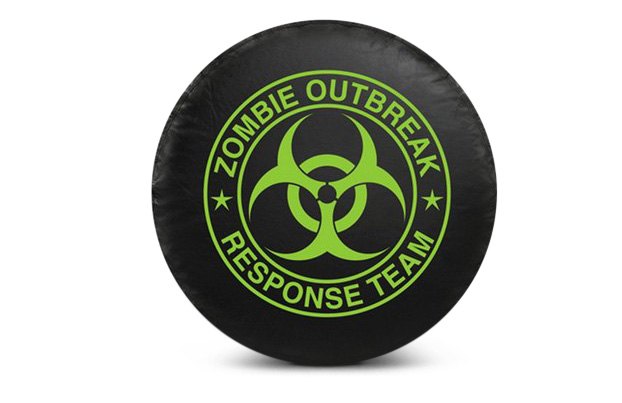 If you've got a survivalist sense of humor, the Bully soft Spare Tire Cover with Zombie Logo makes the point that if you're prepared for zombies, you're prepped for any doomsday scenario.
Whether it's sun protection, theft protection, style improvement, or fashion improvement, you are certain to find the spare tire cover that best suits your needs in our online store. Try one on, and be prepared for others to notice the improvement!
May 16, 2017