Throughout all periods of automotive design, the front lights on a vehicle have done a lot to define the look of cars' and trucks' front fascias. And no matter what decade a vehicle is from, headlights and signal lamps were generally created to complement one another with a consistent appearance and overall theme.
For example, when side signal lamps were introduced roughly a century ago, they were round- or oval-shaped to match round headlights of the period. During the 1960s when stylists began tucking headlights behind grilles, many turn signals and side marker lights developed grooved slats similar to the grillework itself.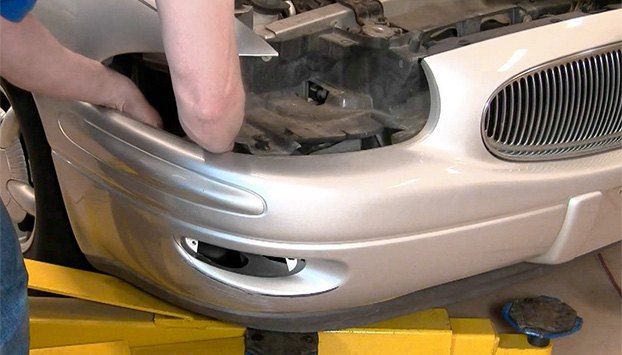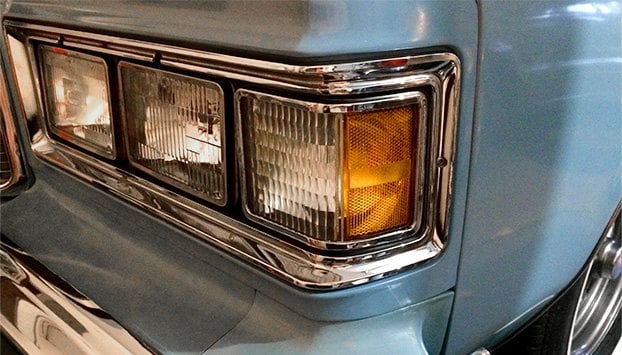 When headlights went from round to square in the 1970s, parking lights and bumper lights suddenly developed sharp corners also. Pop-up headlights soon followed, with small "windows" or other lights placed nearby so that high beams could be flashed – even if headlight assemblies were retracted. 1990s aero headlamps resulted in flush, curved parking lights. And when projector beam style headlights came into vogue, side lights adapted and grew projector-like shapes as well.
But let's consider your own personal vehicle. Maybe you've installed custom headlamp assemblies with unique halo rings or LEDs. Smoke lens covers. A black background inside the housing instead of a mirrored one. If your adjacent turn signals, parking lights, side marker lights, and/or bumper lights are still stock, they probably look out of place because they don't match the headlights anymore.

We can help. To complete your new look, we offer a wide variety of custom side lamps that will allow you to create a match for just about any headlamp assembly. In this article, we'll cover some of them. We've grouped things by cornering lights, side marker, and bumper lights – although some overlap may exist when it comes to exactly how such lights are laid out on your specific vehicle.

When you're looking at lights we offer, it's important to note that each of our product pages has a single lead photo. Whatever custom lamp is shown in that lead photo, it's not indicative of all the varieties available once you enter the page and input your vehicle's year, make, and model.

You'll also see check boxes along the left side of the screen that allow you to narrow your product search by lens color, and brand. We recommend a look at our related article How To Choose The Best Custom Headlamp Assembly for a general idea of the various styles that exist for custom headlamps, because they tend to match custom signal lamp offerings.
Cornering, Side Marker, And Parking Lights
First, we've got Spec-D Custom Corner Lights, Spec-D Side Marker Lights, CG Corner Lights, and Spyder Custom Cornering Lights that offer a mix of Euro and other stylized designs as well as LEDs for limited vehicle applications.

Anzo Euro Signal Lights and IPCW Corner Lights offer a wide selection of Euro style cornering and turn signal lights if you prefer setups without LEDs. If you prefer a selection of all-LED products, take a look at Anzo LED Signal Lights and CG Custom Parking Lights.

Jeep Wrangler owners will appreciate Recon's Round Front Turn Signal Kit with a smoke lens cover (choose amber or white LEDs) or clear lens cover (your choice of amber or white LEDs). Additionally, there's the Recon LED Fender Light Kit that replaces the small, round factory lights built into front fender edges. Choose smoke lenses with amber or white LEDs, or clear lenses with amber or white illumination.

Bumper Lights
When it comes to lights specifically designed to mount on a bumper or within a bumper cover assembly, we've got the Spyder Custom Bumper Lights (Euro and LED styles), Spec-D Custom Bumper Lights (no LEDs), IPCW Custom Bumper Lights (Euro and LED), and CG Custom Bumper Lights (no LEDs).


We recommend looking through our selection when you've got some time to spend, because you're going to like what you see. But while choosing your favorite custom lights may be difficult, installation will be easy because all of the ones we sell are designed to fit directly in the spaces where OEM ones were – using factory mounting points. No modifications will be necessary.

After your new lights are installed, step back and admire how unified your ride looks with its complimentary headlights, tail lights, and signal lights!
February 07, 2017