If your vehicle is an extremely prized possession, you take the best care of it whenever you're behind the wheel, detailing it, wrenching under the hood, or doing anything nearby. But when you can't be right there to protect your ride, a bubble cover can be the ultimate car protector - because it will do the watching out for you.
What Is A "Bubble Cover"?
What is a "bubble cover"? After forming a hermetically sealed cocoon around your vehicle, bubble covers circulate fresh air and filter out any airborne dust and humidity. Plus, if you've ever dealt with the horror of rodents that chew up wiring and interiors, you can discard would-be remedies such as mothballs, dryer sheets, and traps. Bubble covers create a physical barrier that animals and insects cannot penetrate.

If you've got a car show coming up in the future, a bubble cover will allow your car or truck to retain today's fresh detailing indefinitely. Gone is the need to perform last minute touch-ups, or even complete re-dos, just before a show.
For those fortunate enough to have a high-end exotic or collector car, being able to document that it was stored in a bubble cover will maintain or even increase your vehicle's value. Even if your car or truck isn't worth six figures, the satisfaction of knowing it's fully protected is worth every penny of a bubble cover's upfront cost.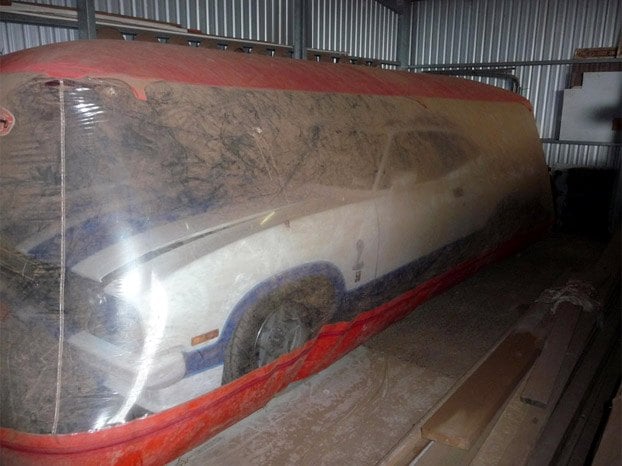 For full protection indoors, we've got several excellent choices made by CarCapsule. They feature heavy-duty, clear vinyl that surrounds the vehicle on all sides. This clear encasement attaches to a black vinyl floor mat that can resist gas, oil, coolant, and other types of spills without degrading.
Once your vehicle has been parked in place on top of the floor mat, top and bottom sections are sealed together by a nylon zipper that is designed not to scratch paint. A compact, portable electric air pump (with washable filter) included with these covers plugs in to any household outlet, and circulates 150 cubic feet of air per minute. That means all of the air inside is changed out 3 to 4 times every hour.
When the air pump is running, there's enough outward pressure (approximately 5 pounds) on the bubble surface to deflect common objects in the garage that may fall against your vehicle. Instead of causing damage and scratches, bicycles, rakes, shovels, skis, brooms, and 2x4s will bounce off.
For smaller indoor areas, the CarCapsule Indoor Bubble Car Cover is available in 6 regular sizes for cars and 4 tall sizes for trucks. Once your vehicle is driven on top of the floor mat, the clear top section is rolled over the top of the vehicle and zippered in place. To activate the sphere of protection, turn on the air pump and keep it running.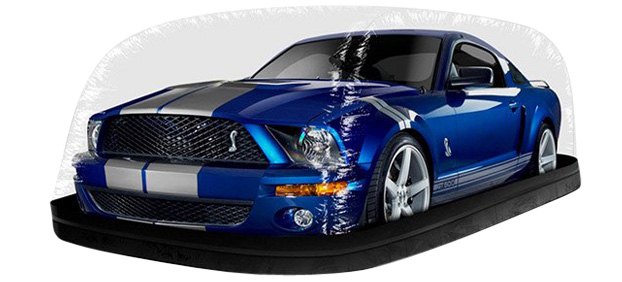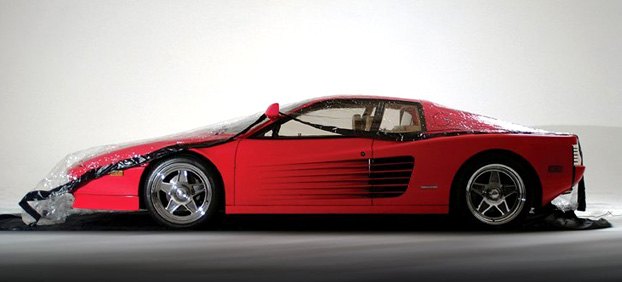 For the ultimate in vehicle protection, the CarCapsule Indoor Car Showcase provides a rectangular encasement of protection around the vehicle that's supported by inflatable columns. Once these soft vertical and horizontal "girders" have been inflated, they will remain so even when the air pump is off.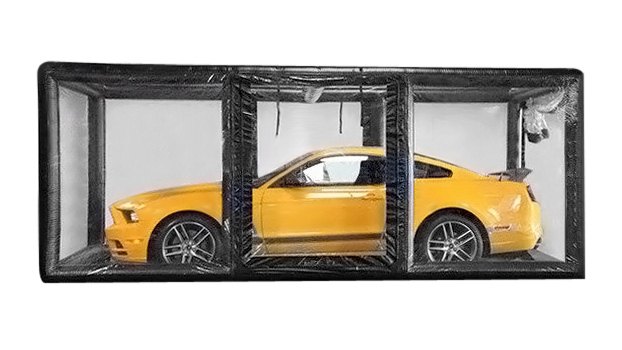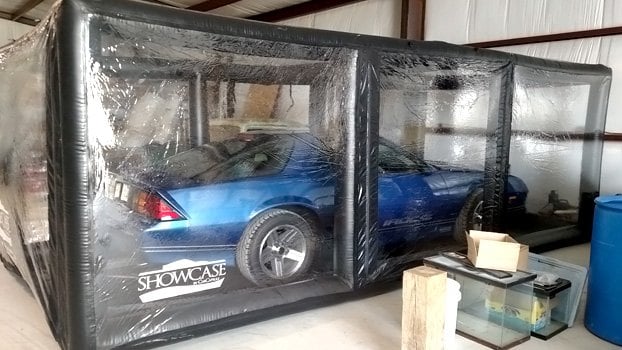 With the Indoor Car Showcase, the entire cover is inflated before driving the vehicle inside of it. An additional benefit is there's typically enough room inside to walk around freely on all sides of the vehicle when it's parked. Choose small, medium, large, or extra-large sizes (see each product for exact dimensions).

If you don't have an indoor garage or parking spot, we've still got you covered with the Car Capsule Tan Outdoor Bubble Car Cover. This gives you the same sealed protection against animals, insects, and the elements as the Indoor Bubble Car Cover does because overall configuration and operation are the same.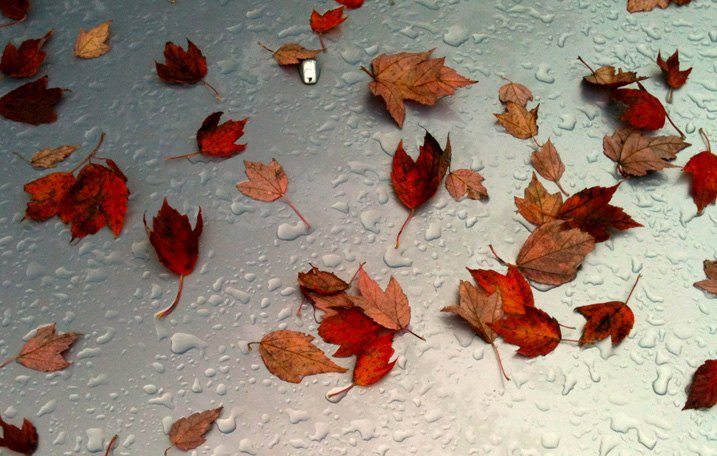 Top Covers
The top cover is slightly different in that it's opaque instead of transparent, and it's equipped with built in D-rings for strapping things down. Because of all-vinyl construction, the Outdoor Bubble is impervious to moisture - so it can be set up on damp earth or gravel as well as any hard paved surface. A built-in cover flap also keeps the air pump out of the elements.
So if you've ever been frustrated by having to wax your car immediately after washing it before everything has dried because you're outside, the Outdoor Bubble Car Cover allows you to return with wax in hand to a spotlessly clean vehicle days (or weeks) later. Because this outdoor cover is designed to be durable for the long run, it will easily provide the benefits enjoyed by those who keep their classic or new car inside a garage.

We've also got a best value when it comes to indoor car cocoons - the Willpak Gray Touchless Car Cover. With an overall length of 196", this cover is designed to fit sedans, coupes, sports cars and wagons up to 196'' in length.
Think of the Willpak cover as an indoor cover that does not touch the vehicle. Once a vehicle is parked, the cover is unfolded until it envelops the vehicle completely. It is especially useful if your car is wet yet you need to cover it, as this "touchless" cover allows the car to dry while still protecting it from all the common indoor elements.
We understand the car covers featured here can be a significant purchase. But these well-designed, well-built products actually do deliver on their promises - providing a return on investment that makes them a smart buy for anyone!
February 27, 2017