CARiD Scholarship
Program
CARiD is giving away $1,000 to offset your educational expenses for college! Just getting the essentials can add up quickly and CARiD wants to help - books, food, backpacks, some sweet spinners for your commuter vehicle, or whatever else you need to get ready for school! Most importantly - CARiD believes in higher education and wants to help you achieve your goals!
How do I apply?
Create a photo inspired by any aspect of the automotive industry and email it to scholarship@carid.com. Here are some ideas to get you started: Your first car, custom modifications you've made, something that makes your vehicle unique, or the coolest vehicle you've ever seen - we're looking forward to your creativity!
- Photos can be cropped, spliced, or edited however you see fit
- Photos must be relevant to the automotive industry
Who can apply?
Any current US student who:
- Is enrolled in post-secondary education in the upcoming semester
- Is between the ages of 16 and 20
- Is not a CARiD employee
- Is not related to an employee of CARiD or its partners
When can I apply?
Two scholarships will be awarded each year:
- Spring entries must be received before midnight on April 30
- Fall entries must be received before midnight on October 31
Who will win?
We're looking for the most creative, inspiring, and thought provoking photos! So get to work and show us what you've got! The winning photo will be published here and our other social media pages.
- We'll pick our favorite photo, and send a check for $1,000 to the winner!
- Winners will be announced on May 15 (spring program) and November 15 (fall program)
Apply here:
Email your photo as a JPG file to scholarship@carid.com
Your email must include the following:
- First and last name
- Phone number
- Email address
- School that you're attending
- Birthdate
Other Rules and Regulations:
All submitted photos must be original work of the submitter. Only one photo may be entered per student, per semester. Duplicate entries will be disqualified. All scholarships are non-renewable. CARiD reserves the right to use your submitted content on our website, social media pages, or other marketing sites. Winners will be notified via email, and announced publicly on this page, as well as CARiD social media pages. Students must show proof of enrollment to receive award.
Congratulations to the Spring 2016 Scholarship Winner!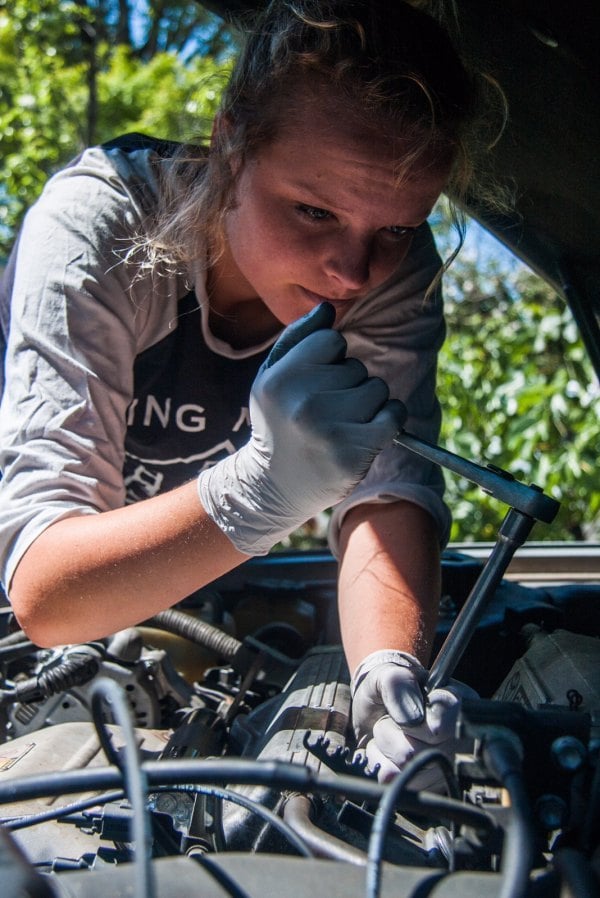 We are again surprised and thrilled at the amount of entries that we received for this semester's scholarship & we thank you all for participating. The Spring 2016 CARiD scholarship has been awarded to Ashley Crichton!
Ashley will be attending the Rochester Institute of Technology this fall to major in Photography. Her photo submission has earned her $1,000.00 from CARiD.com towards expenses in her upcoming semester. Congratulations Ashley, and we wish you the best of luck with your studies!
The Fall 2015 CARiD Scholarship has been Awarded!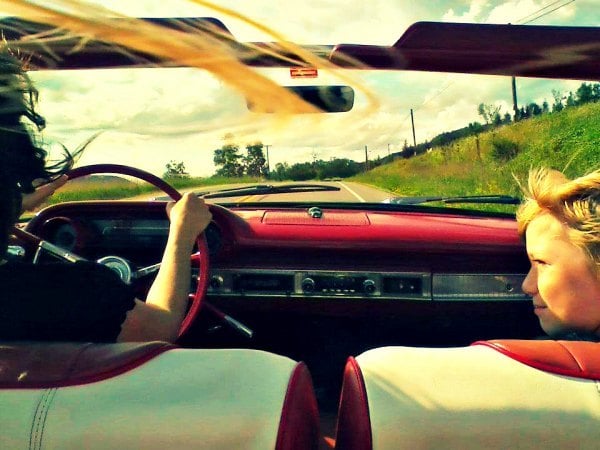 We here at CARiD would like to thank everyone for the overwhelming participation we have received for our scholarship opportunity.We also would like to announce that our Fall 2015 Scholarship has been awarded to Shaelyn Stillwagon!
Shaelyn is attending the York College of Pennsylvania majoring in Entrepreneurship. Her photo entry of her grandfather's 63' Galaxie has earned her $1,000.00 from CARiD.com towards expenses in her upcoming semester. Congratulations, and we wish you the best of luck with your studies!
CARiD's Spring 2015 Scholarship Recipient!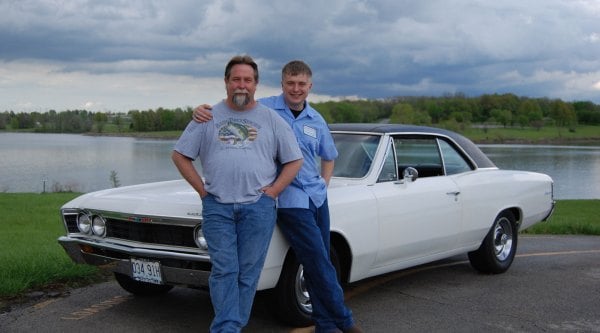 CARiD would like to thank all of the students who applied for our spring CARiD Scholarship.We would also like to congratulate Corey Bigler as our Spring 2015 scholarship recipient!
Corey will be attending the University of Central Missouri this fall where here will be majoring in Business Management with a minor in Automotive. His submission was of him, his Dad, and the 1967 Chevelle that first got him interested in cars. Congratulations, Corey and best of luck with your studies!
Congratulations to our Fall 2014 Scholarship Recipient!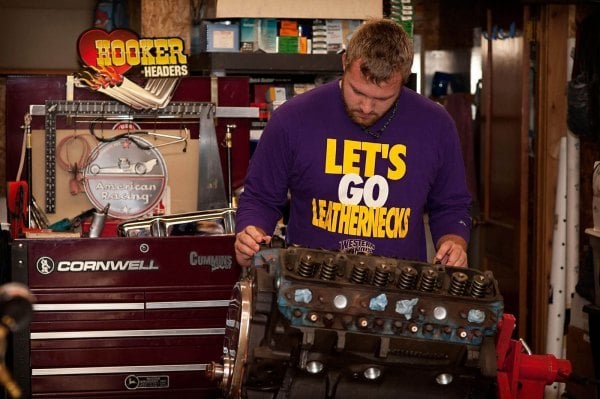 We would like to congratulate Jason Fry as our Fall 2014 Scholarship recipient! Jason is a student at Western Illinois University and majoring in Engineering Technology.
He is a Mopar fan and hopes to work in the automotive industry after he graduates. Jason received $1,000.00 from CARiD.com to use towards educational expenses in the upcoming semester. Congratulations, Jason!