When it comes to customizing the exterior of your Jeep, the guys over at Duraflex have hundreds of application-specific upgrades to offer. This summer, they have come up with one more alternative for your OE hood that will bring the look of your 4x4 to the new heights. The recently-released performance-minded AVG Style Fiberglass Hood boasts a unique design. It comes with a top-mounted air dam hood scoop completed with a string of smaller air ducts on each side.
Duraflex - AVG Style Fiberglass Hood (Unpainted)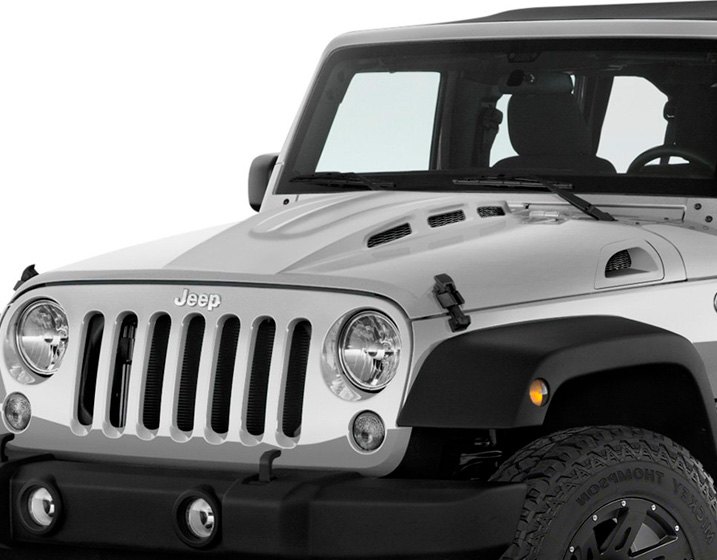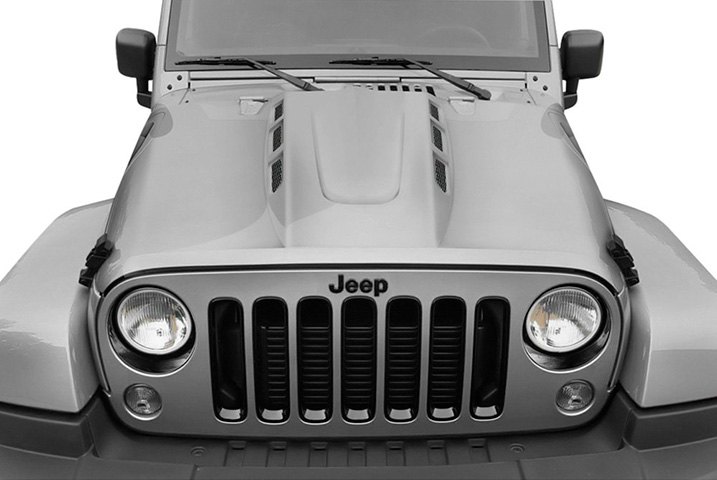 Fits: 207-2018 Jeep Wrangler JK
The AVG Style hoods are made of the hand-laid, high quality 6 oz. fiberglass to be flexible and lightweight to noticeably improve the aerodynamic qualities of your rig. Duraflex hoods feature sleek signature black base coat finish, yet some sanding, trimming, and filling may still be required before painting. It is recommended to get them attached by the certified mechanic to ensure correct alignment and a snug fit. Please note that you'll need an extra set of hood pins that are sold separately to get your AVG Hood attached properly.
Notes:
Material: Fiberglass.
Finish: Unpainted.
Hood pins are required for proper installation of this product and are not included with this purchase
Do not use gas struts since they create excessive pressure that can cause serious damage to your hood and their hardware
Features:
Hand laid, high quality 6 oz. fiberglass
Helps to elevate your vehicle above the masses
Proprietary polymer blend for maximum flexibility and strength
Signature black finish
Reduced damage rate up to 75%
Brings the ultimate in style and performance
Provides unbeatable durability and long-lasting service life