Americans love to have choices. Buying a dress or shirt. Deciding between solid or stripe, short or long sleeve, cotton or poly blend, button or spread collar, regular fit, slim fit, or big & tall. How about a meal at your favorite steak house? Will it be porterhouse, T-bone, or sirloin? Cooked rare, medium-rare, or medium? With baked, mashed, or French fried potatoes? Thirsty for a fancy cup of coffee? Let's not even get started on options that let you end up with a "grande caramel macchiato with 1% low-fat milk, 2 Splendas, and an extra espresso shot".

If you're in the market for a pickup truck, in addition to color, upholstery, and engine choices, you will need to choose: Two-wheel-drive or four-wheel-drive? Light duty or heavy duty? Short, standard, or long bed? And for cab sizes, you'll have to decide among standard, extended, double, quad, crew, access, king, or mega. Whew.

After you've made your new truck purchase, you have smartly come to our site to accessorize your new ride. You soon find that for some accessories, our website (or our sales agents) will ask you "what size bed do you have?" or "extended cab or crew cab?" Why? For many products, we need to know this to make sure you get the correct-fitting part. Because of different cab sizes, bed (box) lengths, and wheelbases, the fitment of these accessories (among others) is affected:
Our Scope
The purpose of this article is to help you understand the terms used by pickup truck makers when they describe their vehicles. We will define the various cab and bed sizes as determined by all manufacturers of "conventional" (we'll define that too) pickups sold in the U.S.: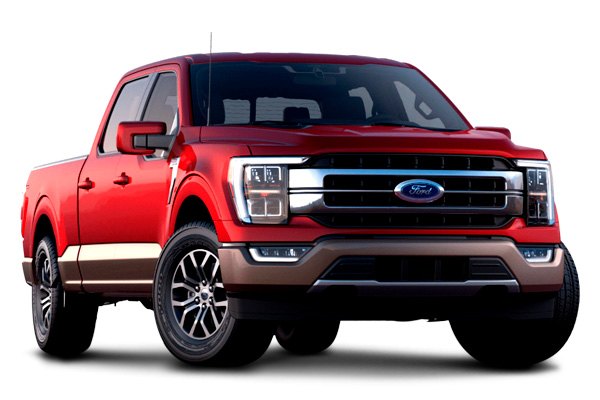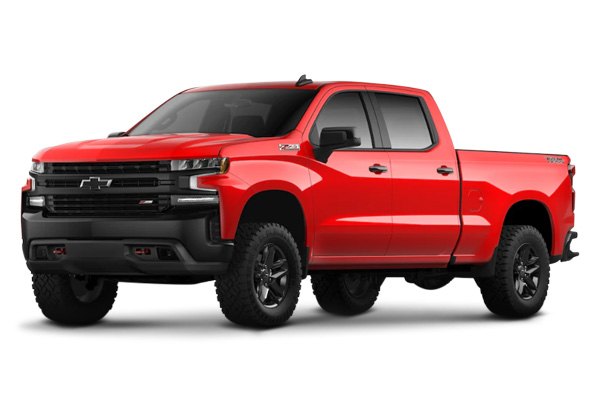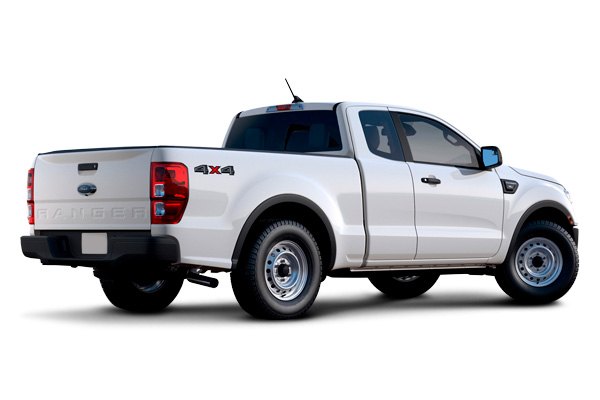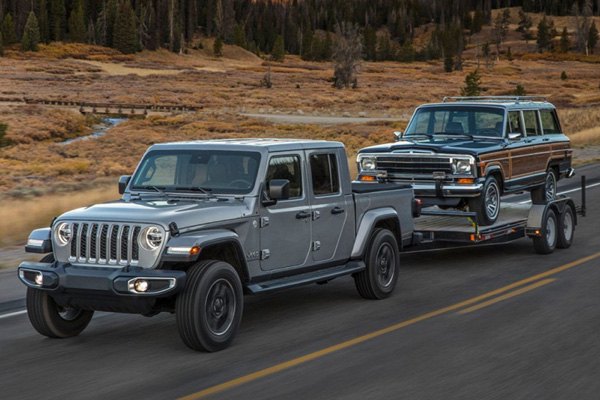 In order to keep our scope to a manageable size, we will detail current model year pickup truck offerings. Some of these are new designs for 2021 (Ford F-150) or were introduced in the last several years (Chevy Silverado/GMC Sierra, Ram 1500, Jeep Gladiator, Ford Ranger). Others have been in production for a longer duration (Toyotas, Nissan Frontier).

Note that since the current Ram 1500 was redesigned for the 2019 model year, Ram has continued to build and sell the previous generation of the truck alongside it badged as the "1500 Classic". While the Classic lacks the higher towing capacity and technological advancements of the newer 1500, it is priced lower and remains available in regular cab 2-door configuration (the new 1500 is only available with 4 doors).
If your pickup is on the same platform as current models, much of this info will apply. Do check with your manufacturer if necessary, as specifications can and will change from year to year. We don't have the space to cover discontinued vehicles such as the Dodge Dakota. You can still use this info, however, to educate yourself about pickup trucks in general.
Basic Definitions
We refer to these as "conventional" pickup trucks as they have a separate cab and bed, each bolted to a full frame. This construction is in part what makes it easy for the manufacturers to offer different cab and bed sizes. Non-traditional pickup trucks, such as the new Ford Maverick, Honda Ridgeline and Hyundai Santa Cruz, are unibody construction, and there is no variability in number of doors or length of pickup beds. These trucks are outside the scope of this article.
The pickup "cab" is the passenger compartment, the enclosed space where driver and any passengers sit. The attributes which typically define a cab are the number and types of doors, as well as the number of seats.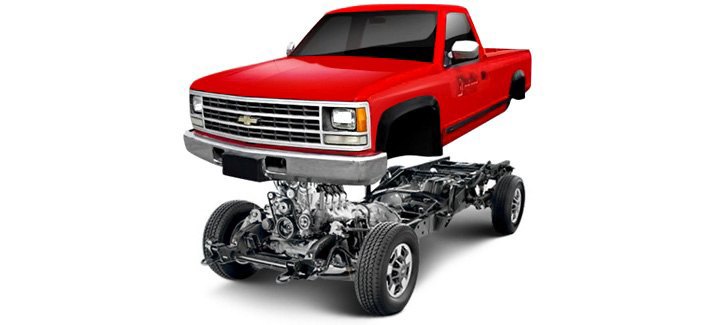 The pickup "bed" or "box" (the two terms are interchangeable) is the rectangular open area behind the cab which is used for cargo-carrying. The bed is always defined by its length, measured on the inside of the bed from the front inside wall to the inside of the tailgate.

Cab Sizes And Styles
Among our manufacturers, there is some commonality, and quite a bit of variability, in how pickup truck cab sizes are defined and named. This has become a marketing tool, with some truck makers striving for unique cab styles and/or unique names for their styles. In almost every case, the cabs are defined by door count, length, and/or door hinge placement. Let's start defining the cabs.
Regular or Standard Cab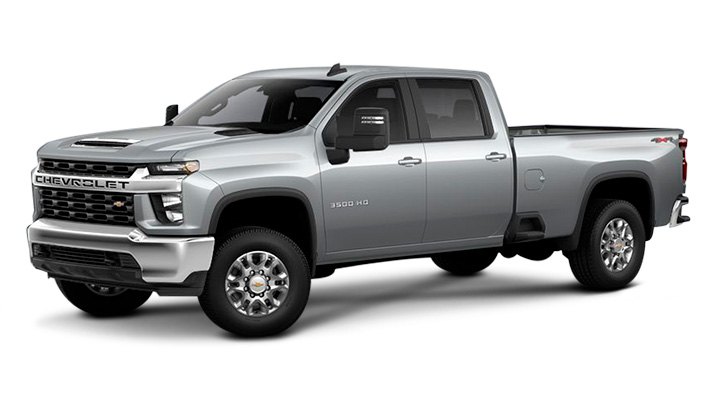 The industry defines these as 2-door cabs, with a single row of seats. There is little or no space behind the seat. The seat may be bench or bucket; seat configuration has no effect on the definition. Among the new pickups sold today (2021), the Ford F-series, Chevrolet Silverado/GMC Sierra, Ram 1500 Classic, and Nissan Titan are available in a regular/standard cab configuration. Smaller models such as the Ford Ranger, Jeep Gladiator, Toyota Tacoma, Nissan Frontier, and Chevy Colorado/GMC Canyon are not.
Extended Cab
By definition, an "extended cab" has a set of rear doors which are rear-hinged - that is, the hinges are opposite the front door hinges. (This door style is sometimes called 'suicide doors'.) A rear-hinged door can ONLY be opened or closed if its adjacent front door is open. There may be a small jump seat for occasional use behind the front seat, or the extra space may be used for storage.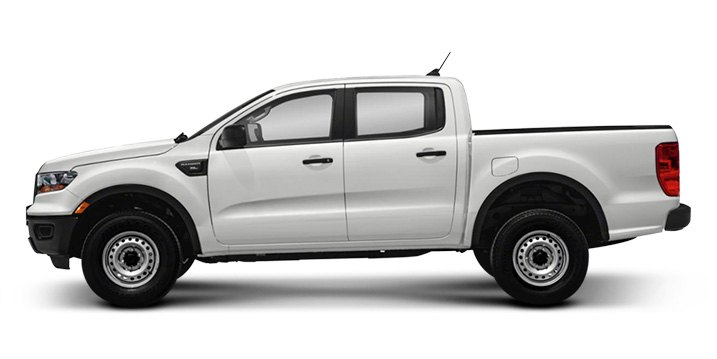 For the 2021 model year, pickups available in an "extended cab" style are the Chevy Colorado/GMC Canyon twins, Ford F-Series, Ford Ranger, Nissan Titan, Nissan Frontier, and Toyota Tacoma. GM calls these trucks "extended cabs". The other makers have unique names for them:
Extended Cab Model Names:

Ford F-series & Ranger 'SuperCab'
Nissan Titan & Frontier 'King Cab'
Toyota Tacoma 'Access Cab'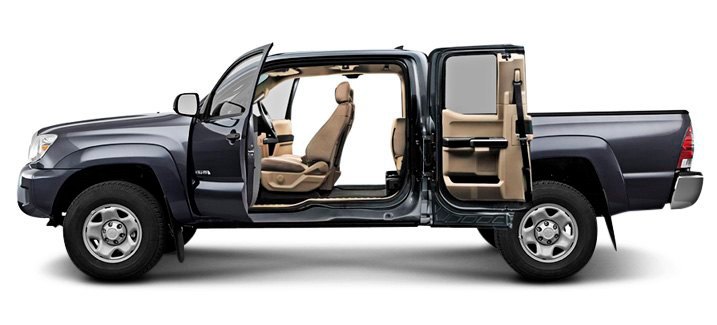 Double Cab
The term "double cab" is the industry phrase to define a 4-door pickup cab with 4 conventionally-hinged (front hinged) doors, but with the rear doors noticeably shorter than the front doors. Double cabs have a rear seat which can reasonably accommodate adults, but with limited legroom.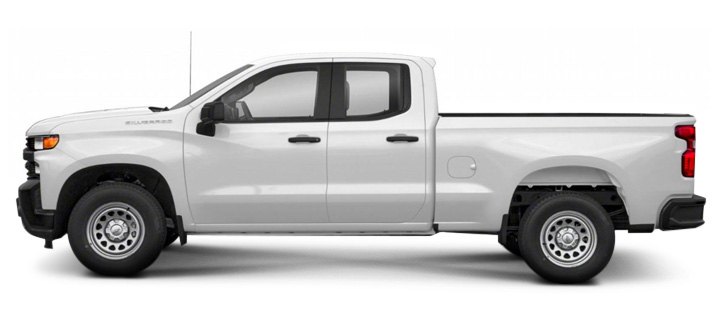 This design evolved as a better compromise compared to the extended cab style. A set of rear doors continues to allow easy rear seat access, but the shorter doors keeps the overall vehicle length reasonable. The forward-hinged doors mean they can be operated independent of the front doors.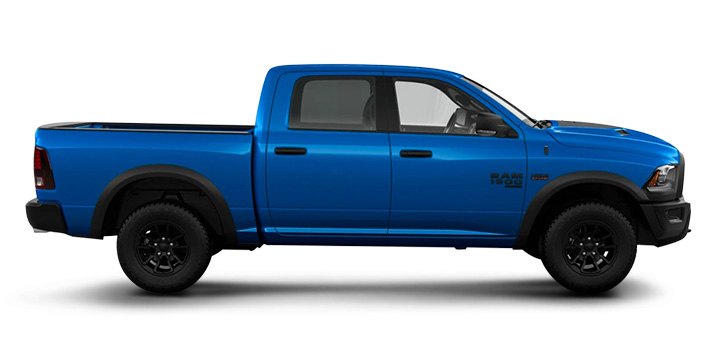 Today, GM's full-size pickups (Chevy Silverado and GMC Sierra), Ram 1500, and Toyota Tundra all offer "double cabs". GM and Toyota call theirs by that name. Ram refers to this cab style as "quad cab".
Crew Cab
Aptly named as it's the body style which most easily carries "the crew", a crew cab has 4 full-size forward-hinged doors (front and rear doors about the same size) and a full rear seat. Be careful, as at a quick glance a crew cab can easily be mistaken for a double cab, or vice versa. Today, all six pickup truck manufacturers sell crew cabs. While GM, Nissan, and Ram call theirs "crew cabs", the others have unique names for them:
Crew Cab Model Names:

Ford F-150: SuperCrew (note that Ford Super Duty reverts to "Crew Cab")
Toyota Tundra: CrewMax
Toyota Tacoma: Double Cab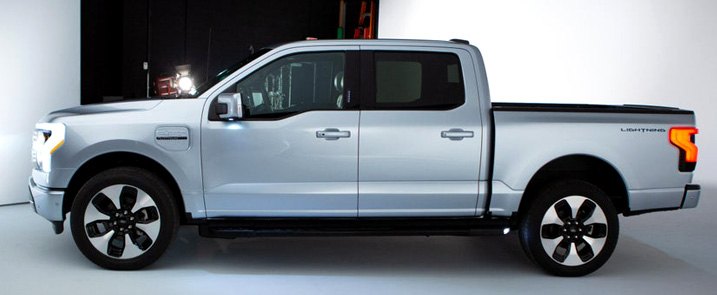 The Toyota naming convention is particularly confusing, as a Tundra "Double Cab" is a true double cab, but a Tacoma "Double Cab" is a crew cab. With Toyotas, "double check"!
Mega Cab
Unique to Ram, and found only in their heavy-duty (2500 and 3500) series, the "Mega Cab" is a crew cab plus a little more. While the 4 forward doors are similar to a crew cab, the cab itself is stretched behind the rear seat to provide additional inside storage room.

Bed Or Box Sizes
All of our pickup truck manufacturers offer pickup truck beds in different lengths. Full-size trucks from GM, Ford, Ram, Toyota, and Nissan each offer three different bed sizes. Mid-size trucks such as the Chevy Colorado/GMC Canyon, Toyota Tacoma, and Nissan Frontier offer two bed lengths. NONE of the above offer more than TWO different bed sizes in combination with any ONE cab size. This is done to keep overall truck length reasonable, and to promote certain popular cab/bed sizes.
The answer to the question "how big is your bed?" can be answered either in LENGTH or by NAME. Here are each manufacturer's makes and models, with the available bed lengths listed. In every case, we are using the same terms as the truck makers use:
Ford:

F-150:
Super Duty:
Ranger:

GM:

Chevy Silverado & GMC Sierra:
Chevy Colorado & GMC Canyon:

Ram:

1500:

5' 7" (1500 and 1500 Classic)
6' 4" (1500 and 1500 Classic)

2500 & 3500:

Jeep:
Nissan:
Toyota:
Note that Ford, Ram, and Nissan use numbers to define bed lengths. The actual lengths in every case are fractionally longer than the named size. For example, a Ford Super Duty with an 8-foot (96") box has an actual measurement of 98.1". Likewise, the 5'7" (67") boxes on Ram 1500s and 1500 Classics measure out at 67.4".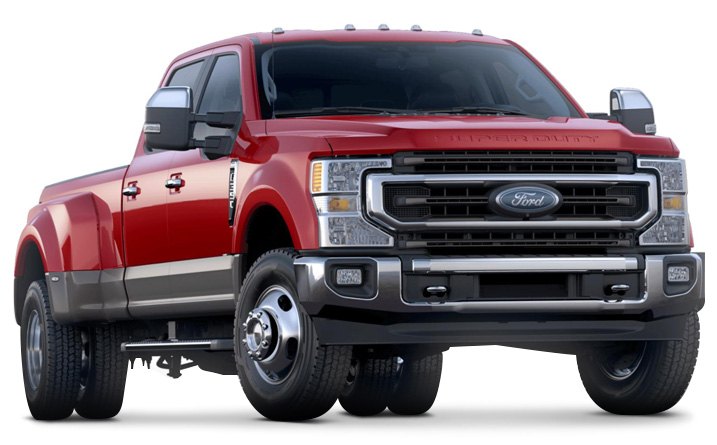 Do not presume that a "long bed" is always longer than a "standard bed", even from the same truck company. It depends on the vehicle! For example, a Chevy Colorado (mid-size truck) "long" bed is 74.0"; but the Silverado (full-size truck) "standard" bed is longer at 79.4".
If an accessory product asks you for the exact bed length, you can either refer to your vehicle manufacturer's website (you must know your specific cab and bed sizes) OR you can take a tape measure to the bed, remembering that it is the inside length measurement you want.

In some rare cases, you may be asked to select an accessory based on your truck's wheelbase. Remember that wheelbase lengths will vary greatly depending on cab and bed sizes. Please don't guess! Your best bet again is to check the manufacturer's website, provided you have a late-model vehicle. You can also measure it yourself, or call your vehicle manufacturer's Customer Service Department.



Attached to this article is a chart entitled "2021 Model Year Conventional Pickup Truck Data Sheet". Here, you will find each truck make and model listed in grid fashion by cab style, box size, and wheelbase. Use this data as a tool to ensure that you are getting the correct-fitting accessory for your truck.
If you've made it this far, we hope that you now have a better understanding of "cab" and "bed" sizes. You may have even found this information helpful if you are currently in the market for a new pickup. It's important to you, and it's important to us, that you end up with the component or accessory which is guaranteed to fit your truck, and armed with this information, you will!