If you've ever been in a new car showroom, you remember how clean paint glistened under a glossy coat of wax that was slick to the touch when you ran your finger over it. Tires gleamed with shiny blackness, unobscured by milky brown haze. Wheels were clean in all nooks and crannies, without caked on black gunk. And all interior surfaces appeared as they should - a single solitary shade that looked brand new because no grimy discoloration lurked around edges and corners of armrests, consoles, and other areas.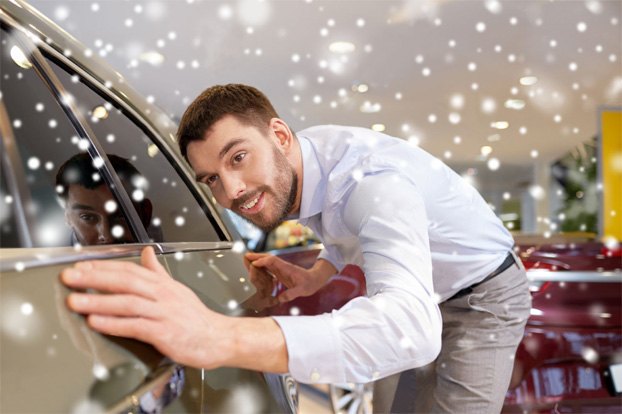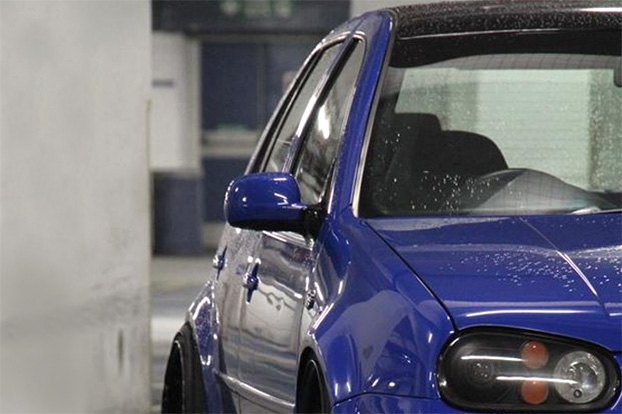 Wouldn't it be nice to get your car looking like that again? Well it isn't difficult when you have the right products. In this article, we'll recommend a few car care kits that combine an array of useful cleaning and detailing products together in one pack. Whether you need only the right waxes or you'd like to arm yourself with all the ingredients professional detailers use, we've got a kit for every need and every budget. With our car care kits, you're just one click away from clean, shine, and show!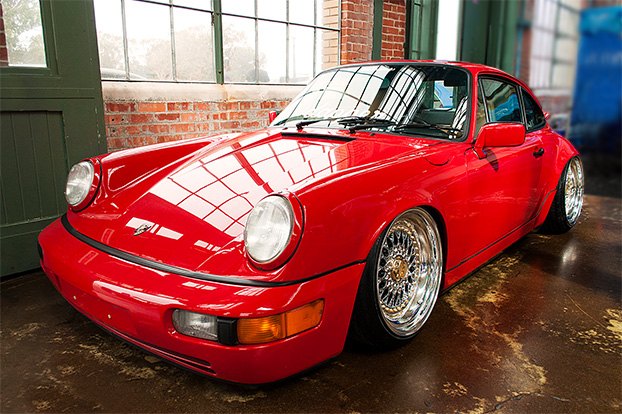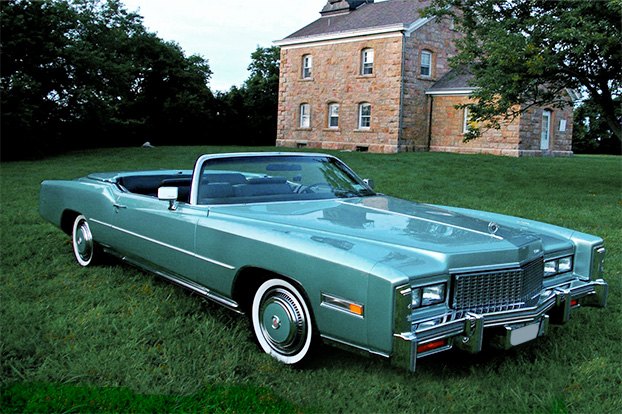 When you really dive into cleaning your car, you want to continue until everything is looking primo. And if you don't have the right supplies, it's easy to find yourself using the wrong ones to get the job done. This can yield disappointing results, and it can actually cause discoloration to paint and interior areas.
Microfiber Towels - What Makes Them So Great?
You'll find microfiber towels for product removal included in many of our kits. We mention this because these towels are more effective at wax removal than cotton or terrycloth towels. Plus, they're extremely soft on paint. But let's look at what makes them better.
Microfibers are made from a combination of nylon and polyester, and are thinner than just about every other type of fabric fiber. Measuring approximately 1/16th the width of a human hair, microfibers are densely woven into a mesh that creates millions of nooks that can hold dirt, moisture, and other debris. When you're removing wax, microfibers effectively reach into minute pores and crevices in ways that cotton and other fabrics simply cannot.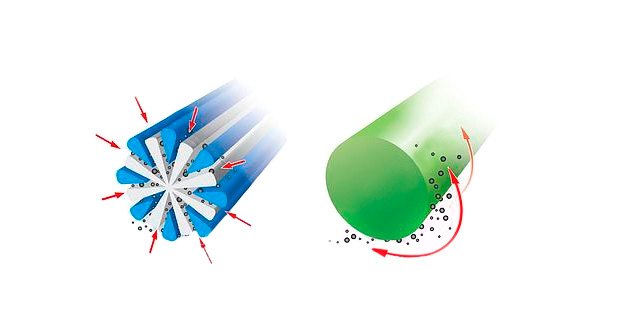 Touch a microfiber cloth or move it around in your hands, and you'll notice it's very clingy. This is due to static electricity naturally produced by nylon in its fibers. Static charges literally draw dirt like a magnet, then hold that dirt in the cloth until washing.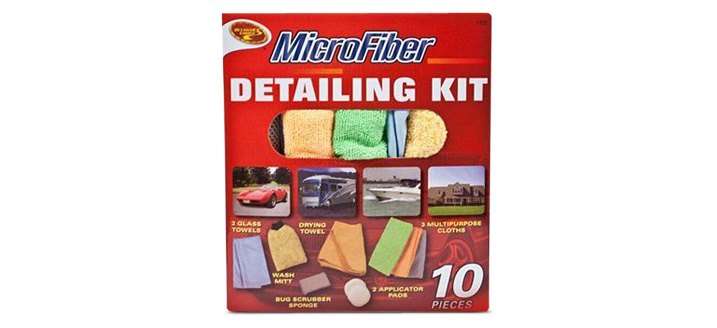 If you're considering a kit that doesn't include these superior towels, we recommend purchasing the Detailer's Choice Microfiber Detailing Kit. It includes everything you could need: 3 multipurpose cloths, 1 drying towel, 1 wash mitt, 1 scrubber sponge, 2 applicator pads, and 2 towels for glass.
Value Detailing Kits
When it comes to best value in a well-rounded kit, we'll start with the Eco Touch Complete Car Care Kit. For the exterior, it includes body wash shampoo, glass cleaner, wheel cleaner, tire shine, and wax. For inside the car, the kit is equipped with dashboard protector, leather care, carpet/upholstery cleaner, and odor eliminator. An applicator pad and microfiber towel pack are included also.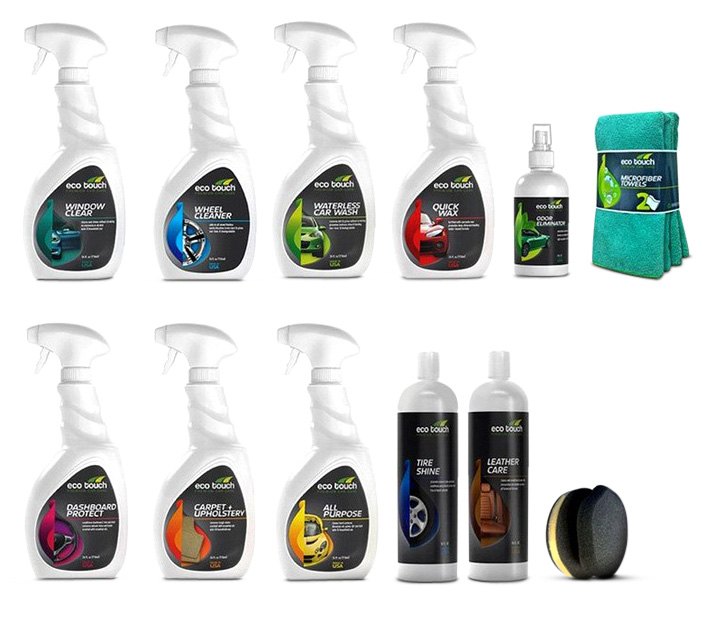 If your vehicle is new or already rather clean and does not need full reconditioning, we've got essentials-only exterior kits. The Sonax Quick Detail Kit includes body wash shampoo, wax, and "brilliant shine detailer" that goes a step further by adding a deep, glossy look.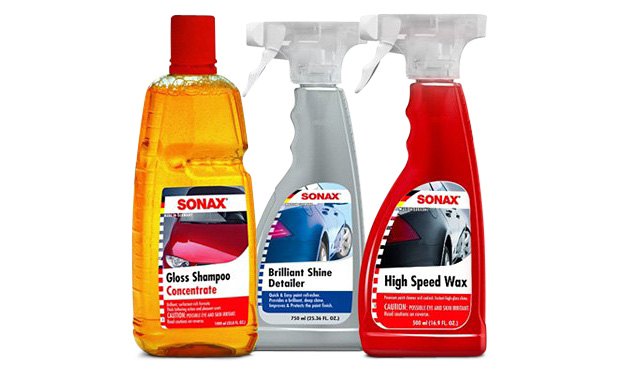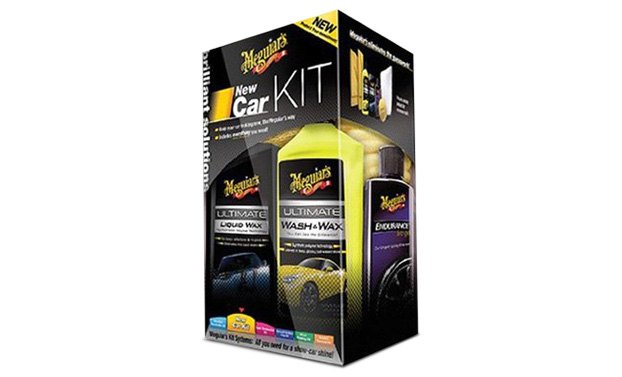 Meguiars Brilliant Solutions New Car Kit comes with body wash shampoo, liquid wax, and tire gel - but adds microfiber towels, foam wax applicator, and tire gel applicators. When you consider all the useful items included in this kit, it's an amazing value at under $30.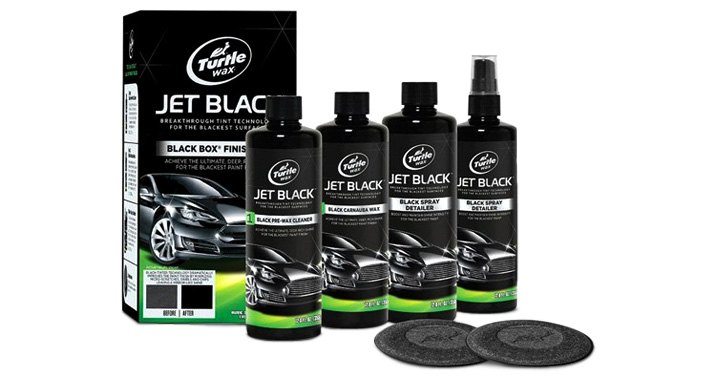 Also under $30, Turtle Wax's Jet Black Box Kit is blended specifically to restore black or dark grey color paint to a rich, wet shine that looks quite deep. This is done with a pre-wax cleaner/conditioner, carnauba wax, and specially formulated shine wax for black paint.
The Most Complete Detailing Kits
Whether you're a professional automotive detailer or just want to be well-equipped like one, we've got you covered with several complete kits. They're well worth considering because the cost of all the items included would greatly exceed the price of the kit, if purchased individually. That means these kits aren't a luxury - they're a smart money bargain.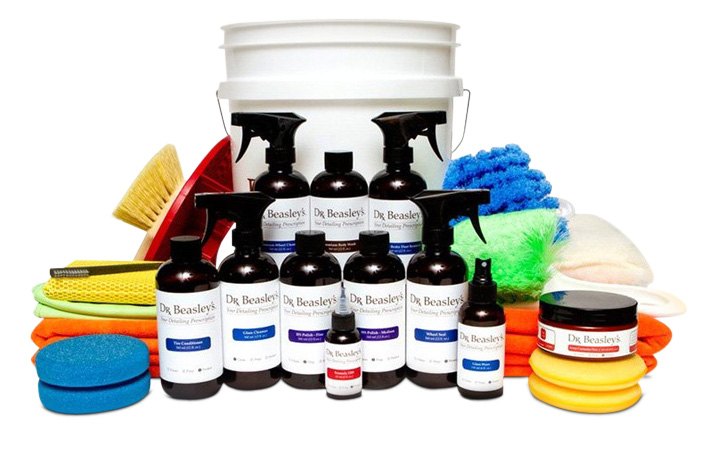 First, Dr. Beasley's Complete Exterior Detailing Prescription focuses on all aspects of exterior detailing with body wash, wash bucket, brake dust remover, wheel sealant, tire conditioner, glass cleaner, glass wax, carnauba wax, and liquid polishes. On top of all that, you also get 4 microfiber towels, 2 cashmere wash pads, body brush, foam applicators, special wheel sponge, tire scrub brush, and microfiber cloths.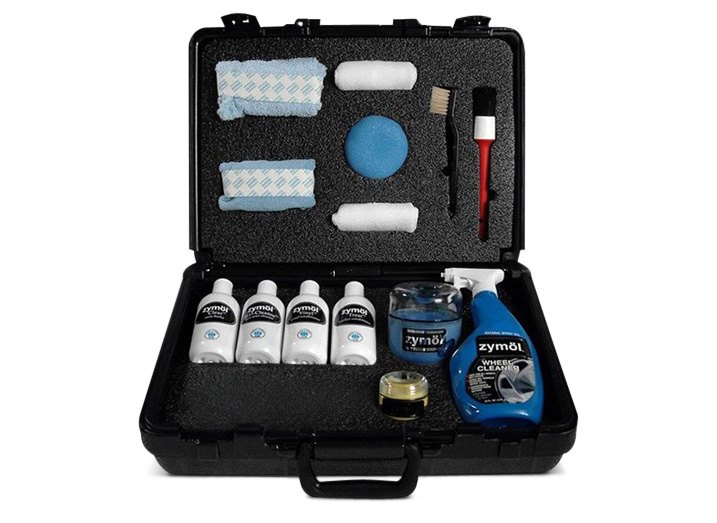 Zymol's Complete Kit includes a mix of exterior and interior detailing items. For your vehicle's outside areas, there's body wash, wax, liquid glazes, and wheel cleaner. For the inside, there's both vinyl and leather conditioners that clean and preserve virtually any soft surface. To make application easy, the kit includes a detailing brush, wheel brush, wax applicators, cotton towel, and microfiber wiping cloth.
In the Product Options field, you'll find the Zymol kit also offers specific blends for paints of different colors, Japanese paint blends, high-mileage vehicles, and even Porsche paint.
Of course, wheel detailing is important too. While many of our kits will get your rims shining, we invite you to read our related article on wheel detailing for more tips and helpful products.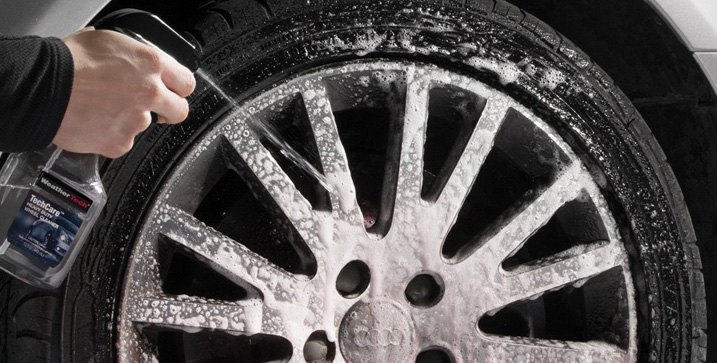 One final advantage about purchasing a detail kit: you'll stay with products from the same manufacturer, which is recommended by car cleaning experts. This way, you'll know that the products are compatible with each other.
There's tremendous value in buying the kits compared to getting these one at a time. You'll also be assured of having all the products you need. Now let's see those spotless rides running down the road!