At CARiD, where "you are what you drive", we believe that those who are passionate about their automobiles should look forward to related gifts during the holiday season. The challenge as always lies with the gift purchaser, who may not share that passion, asking themselves: "what should I buy, and how do I know that it will work with their car or truck?"
We have assembled this Holiday Gift Guide as the perfect solution to that dilemma. All 10 of the suggestions below are chosen in part because they are appropriate for anything with 4 wheels. We have also picked products which are reasonable in price, ranging from around $20 to no more than several hundred bucks, so you will be sure to find something to fit your budget. Read on to see our selections for this year, and have fun shopping!
1. Pet Seat Covers
So many of us who have pets have no hesitation when it comes to traveling with them. We have all seen the happy dog, face out the window, taking in the rushing air. While traveling with pets has its joys, at the same time we also want to preserve our vehicle interiors. Our Pet Travel Department has plenty to offer in this category.
A favorite of ours comes from our in-house Rixxu brand. Their 2nd row pet seat cover measures a generous 53'' x 23.5'' x 20'', and is a universal fit for almost every vehicle on the road. The fabric is water repellent; the rubber backing prevents it from slipping out of place; and it's machine washable.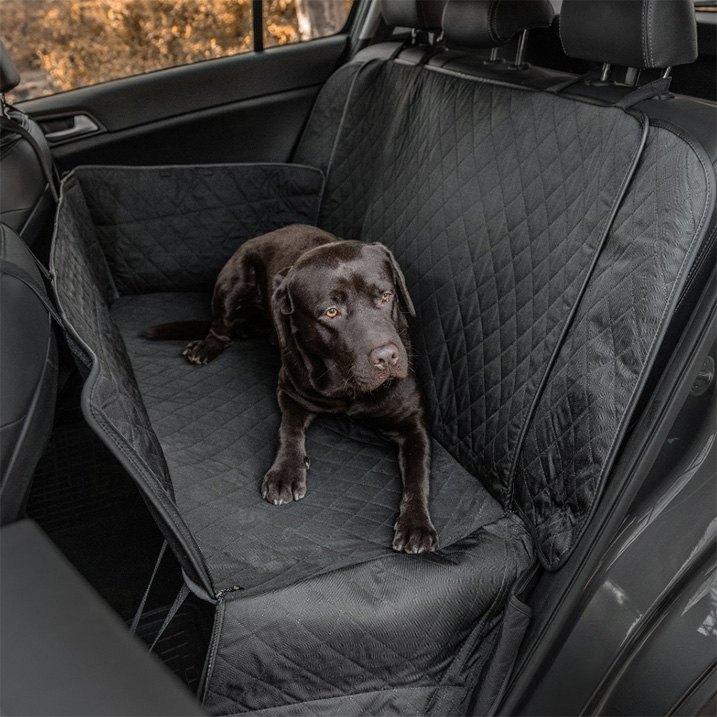 2. Cargo Boxes
The vehicles that we Americans have been buying are getting larger and larger. Today's full-size pickup truck dwarfs over the same model truck from 20 years ago. Minivans, as the joke goes, are mis-named and should more accurately be called maxi-vans. But even with these larger vehicles, we still run out of room! A handy and convenient accessory in such a case is the roof-mounted cargo box. These boxes are lightweight, impact resistant, have good capacity, and can be removed when not needed.
This mid-size box from Torxe, one of our high-quality in-house brands, is made from sturdy ABS and holds almost 15 square feet of cargo. A major benefit compared to other boxes is that the Torxe box includes the cross rails and mounting brackets!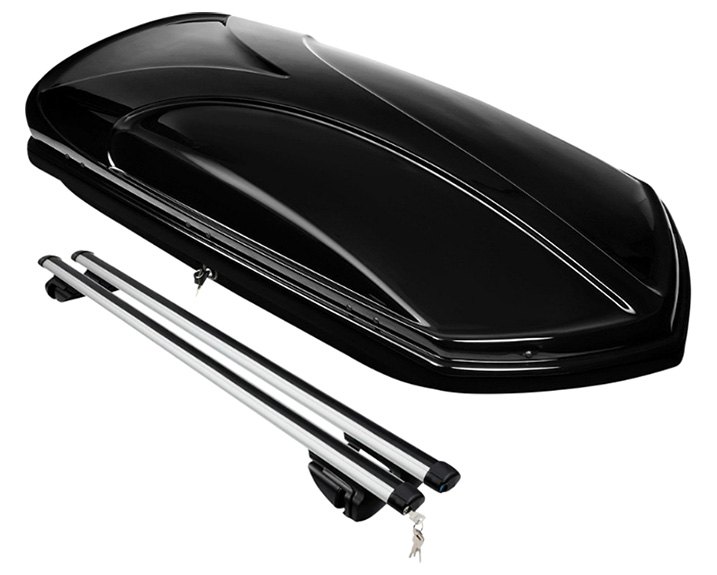 3. Wheel and Tire Care
We focus so much on exterior paint and interior fabric care that oftentimes, even the most fastidious car owner forgets about the wheels and tires. Let's face it: the shiniest paint in the world still isn't going to look its best if the wheels are grimy and the tires are grey.
We have an entire section of our website dedicated to wheel and tire care. One of our favorite choices is this wheel and tire kit from Sonax. The wheel cleaner makes quick work of removing brake dust, salt residue, and dried mud. The tire gloss gel restores that shiny wet look to tire sidewalls.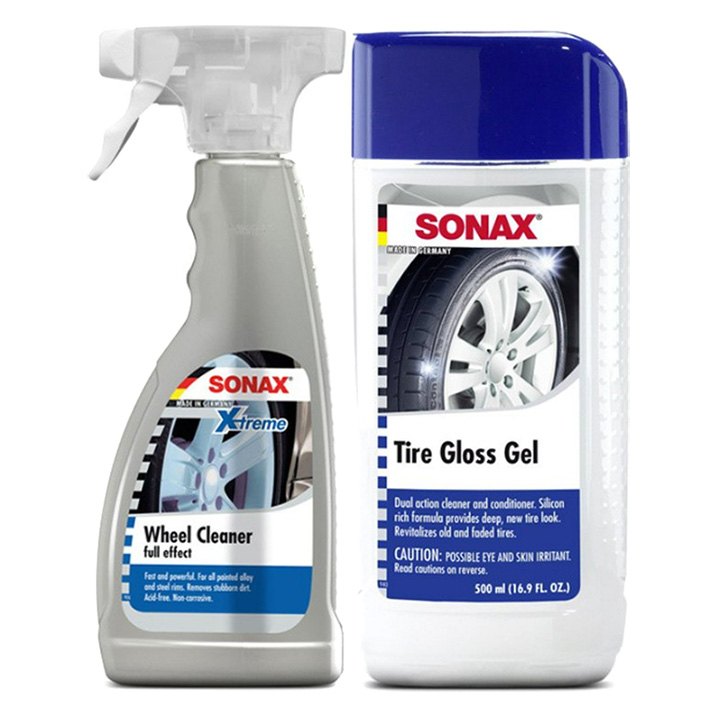 4. Headlight Restoration Products
While headlight lenses on newer cars are made of more resilient plastics, it is a fact that for many older cars, the headlight lenses have clouded over, cutting light output to half of what it was when new. Many quality products are on the market which will remove the haze and restore the clarity of the lenses. We have grouped those products into their own category on our site.
A top brand in car care products is Meguiar's, and they make two headlight products which we recommend be used in combination. Their heavy-duty Headlight Restoration Kit includes everything you need to do a professional job (using a standard corded drill which is not included). For best results, follow this treatment up with their clear headlight coating, which is sprayed on, providing durable protection and long-lived lens clarity.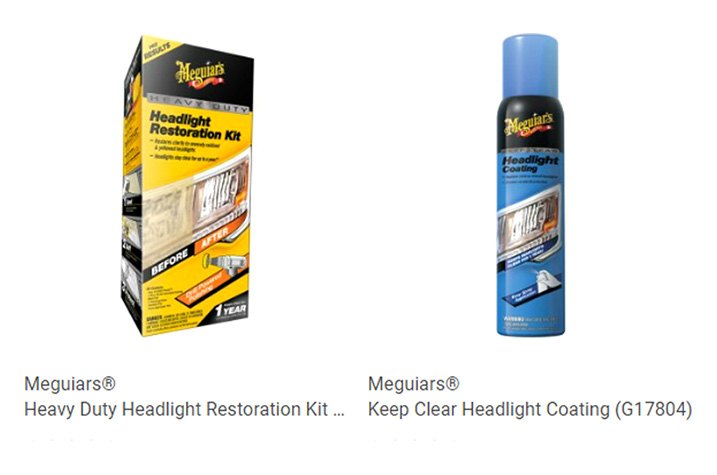 5. Floor Mats
Our accessory floor mat department includes mats in rubber, vinyl, and carpet, in every color under the rainbow. Customization options include logos, personal messages, and contrasting borders. Most of our floor mat products are custom-fit, requiring that the purchaser know the exact year, make, and model vehicle. But we have a solution.
Car enthusiasts are sports enthusiast too, and the universal-fit floor mats from Fan Mats let you combine the two into one nifty gift. Look at their vinyl floor mats featuring logos from all the NFL teams. You don't need to know what kind of car they drive, but you better know which team they root for!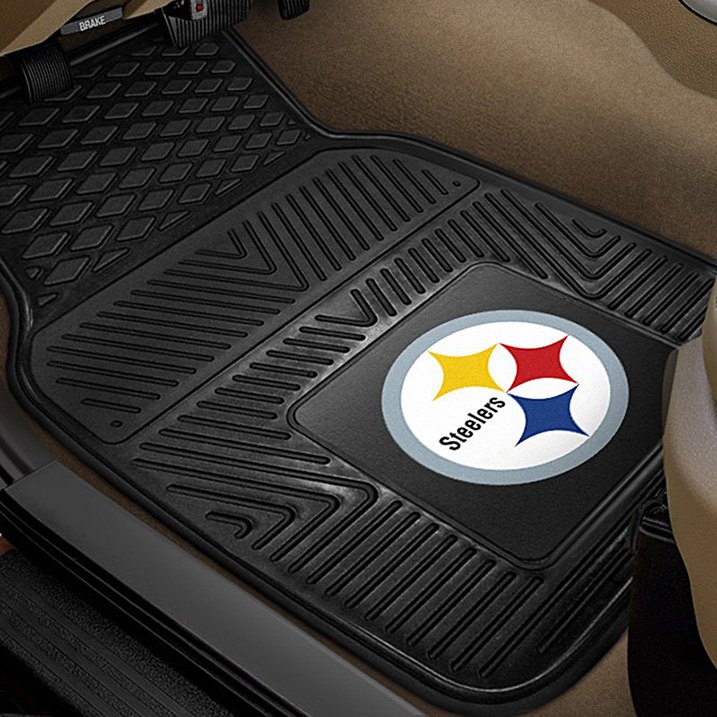 6. Bike Carriers
Many of today's bicycle carriers offer the option of being hitch-mounted or roof-mounted, and some can carry as many as 5 bikes at a time. Of course, such capacity comes at a cost. In the old days, your basic bike carrier was mounted to the truck lid or hatch door using a few straps, and they weren't the sturdiest of designs.
We have modern-design trunk-mount carriers which are available in 1-, 2-, and 3-bike configurations. We like this model from Tyger, a universal-fit model which can carry two bikes. The carrier fits almost any vehicle without a rear spoiler, and a safety strap is included for extra security.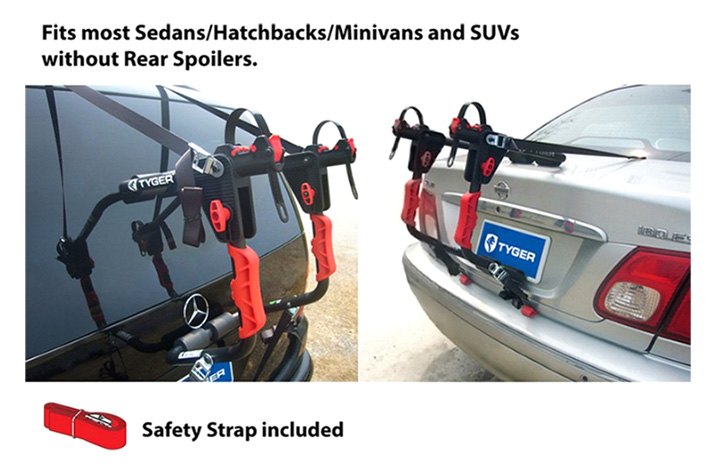 7. Jack Stands
If your gift recipient likes to work on her or his own vehicle, then you must agree that the #1 workshop rule is "work safely", something that we have preached for years. For any undercar work which involves use of a floor jack, a good sturdy pair of jack stands is a must. Remember that jack stands are weight-rated by the pair, and today's heavier vehicles call for jack stands rated for at least 2 tons (4,000 lb.).
These stands from OTC are attractive on several levels: there are rated at 2 tons, yet are made of aluminum for easy carrying. Their pin design offers a bit more security than the ratchet design. And they come from a manufacturer known for its quality workshop tools and equipment.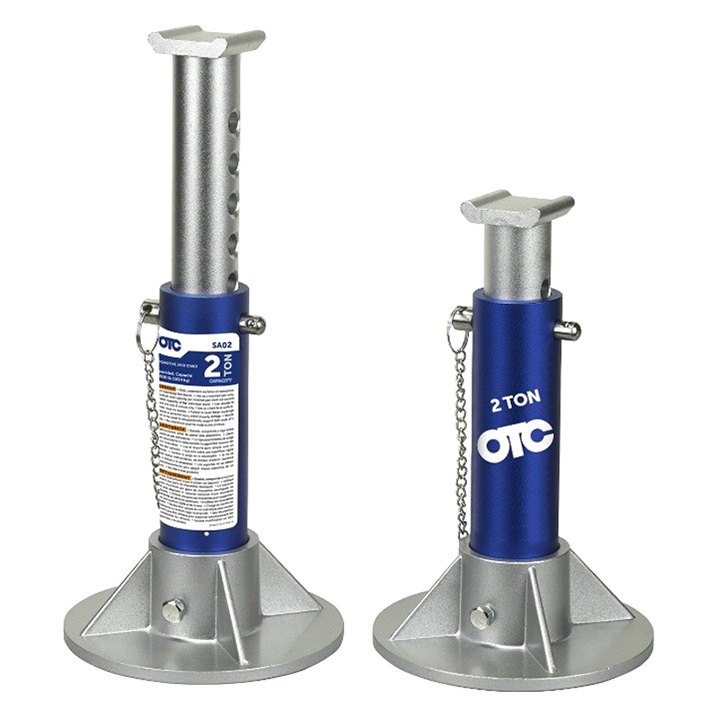 8. Seat Back Organizers
Our Car Organizers department includes a category for Seat Organizers. These products take advantage of an under-utilized area of the interior, and convert the seat back into a convenient storage spot.
This seat back organizer from Covercraft is manufactured from an extra-strong polycotton fabric that will stand up to whatever abuse is thrown at it. The design includes two mesh pockets and two reinforced water-resistant pockets, and the product is machine washable. The organizer is available in your choice of 6 colors, so you're certain to find a shade to complement your vehicle's interior.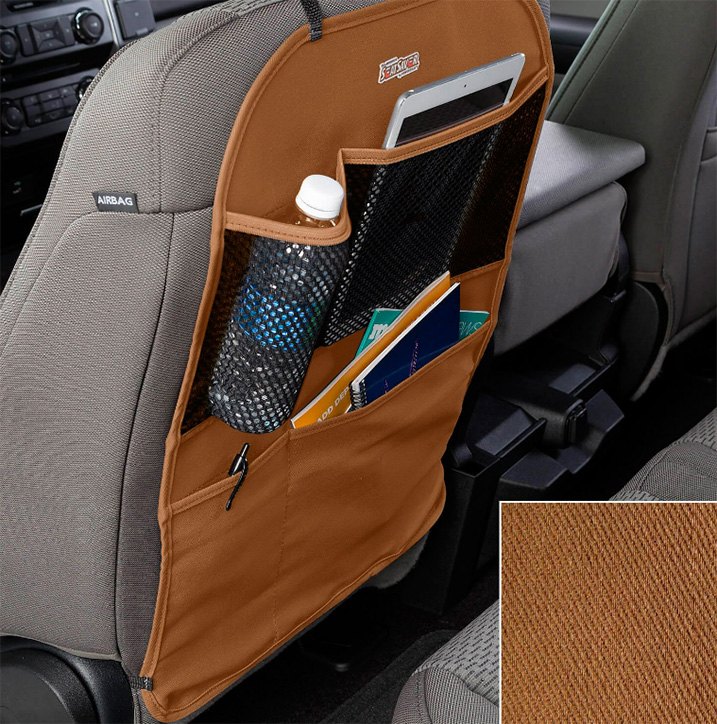 9. Seat Covers
One of the most popular products on CARiD's website is custom seat covers, and with good reason. Seat covers, available in a huge range of material fabrics and colors, provide protection and comfort. They can help preserve new car upholstery, or can renew worn upholstery.
We are especially impressed with the seat covers from Rixxu, our own exclusive CARiD brand. First, as they are universal fit, there is less worry about knowing the exact make and model of the vehicle they're intended for. (But still consult our Rixxu Fitment Guide which you can find here.) Second, as an in-house brand, we can offer the Rixxu covers at everyday discount prices. Check out the Forza line, available in 7 two-tone color combos. The Forza seat covers can be ordered for the first row, second row, and with a matching steering wheel cover and seat belt covers.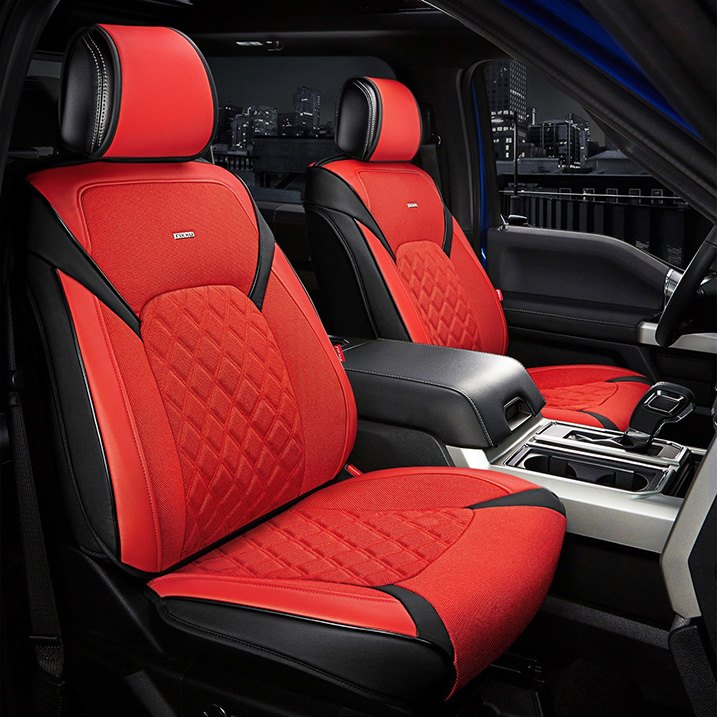 10. Portable Battery Jump Starters
Portable Battery Jump Starters have become popular enough that we have given them their own category under Automotive Tools. These compact devices are easier to use than old-fashioned jumper cables.
One of our favorites is this Portable Battery Jump Starter from Booster PAC. It is compact enough to easily fit into any trunk, and at 18 lb. it's lightweight as well. It offers 400 cranking amps, 1500 peak amps, and also has a DC outlet to power 12V accessories.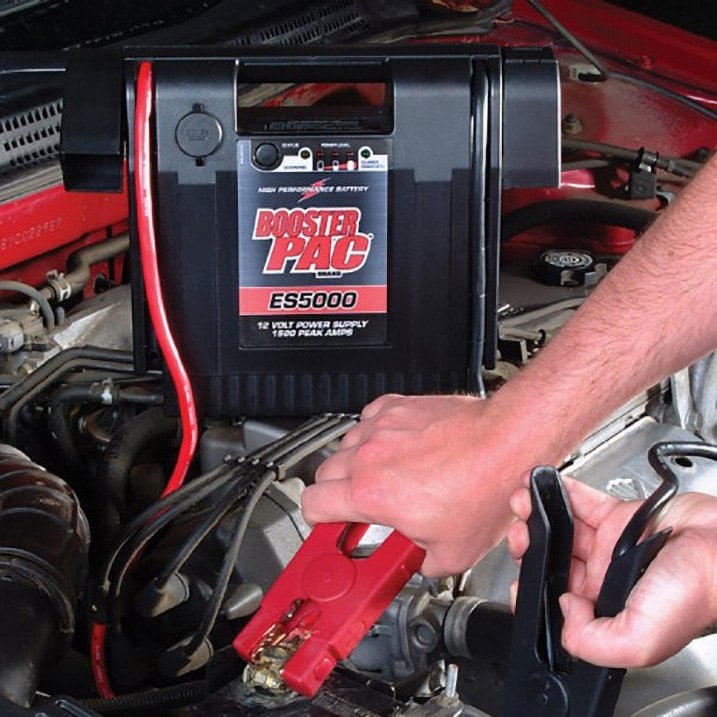 11. Bonus Gift Idea: A CARiD E-Gift Card
Still can't decide? There is always the CARiD E-gift card, the one present guaranteed to please the most indecisive family member or friend. Available in your choice of denomination, our E-gift card never expires, so let the recipient take their time and browse the entire CARiD site, as well as our related websites as shown below.

We trust that you found this holiday shopping guide helpful, and remember that you can always access CARiD from the device of your choice, whether that is PC, tablet, or smart phone, and scroll through the thousands of brands and products we offer. You might even find something for yourself! We wish you a happy and healthy holiday season.
October 27, 2022